Yoga Your Way
From salty studios to peaceful parks, yoga can be practiced just about anywhere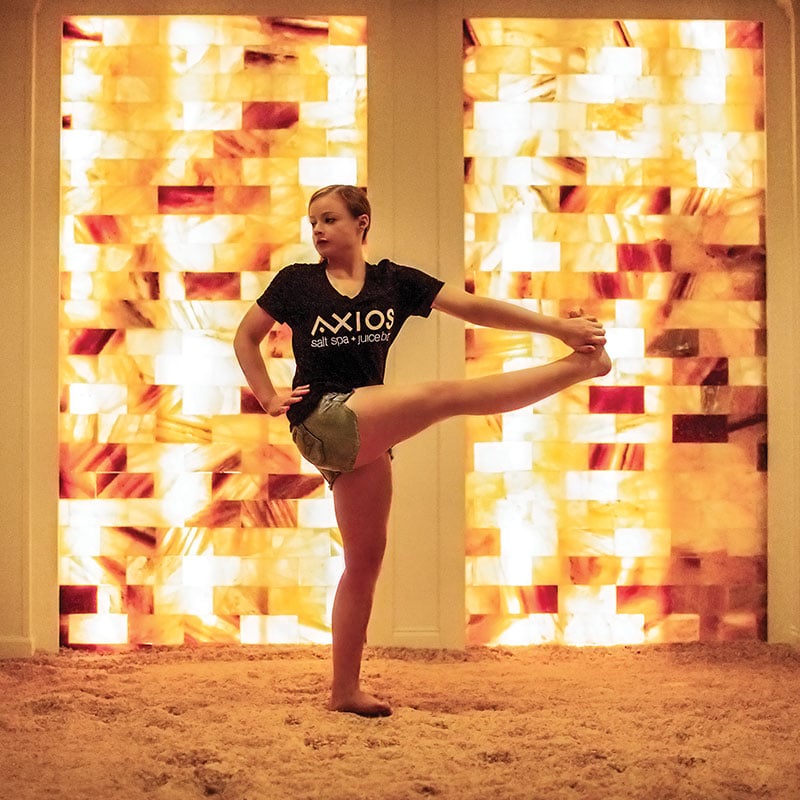 Some like it hot. Some prefer meditative and tranquil. Others enjoy practicing the discipline in the presence of kittens. In any surroudings, yoga is ideal for anyone wishing to be sound of mind, body and spirit.
Marilyn Monroe claimed yoga improved her legs. A facial yoga move bears her name.
While yoga in parks and public spaces may have started out in bustling big cities, Tallahassee now offers yoga instruction outside of the typical studio setting. Kleman Plaza has become a hot spot for yogis of all levels. There, outdoor classes are presented through the efforts of Tallahassee Downtown Improvement Authority, Florida Blue and Hot Yoga.
"There were a lot of people who had never done yoga before but came out just because it was a cool concept they had heard about happening in bigger cities," said Jay Revell, the executive director of the Tallahassee Downtown Improvement Authority.
Similarly, Tally Yoga is a meet-up group that hosts yoga classes in the fresh air at Litchgate on High Road on a weekly basis. A mat and the desire for inner peace are the only
requirements.
The musician, Sting, once speciously claimed that yoga greatly enhanced his sexual prowess.
Axios Salt Spa and Juice Bar offers salt yoga classes for those seeking to align their chakras. A cozy room with Himalayan salt covering the floor helps open up your airways relieving congestion and deepening the deep breaths that yoga already emphasizes.
"There is nothing else like it in Tallahassee," Chantelle Yandow, owner of Axios explained. "The movement and deep breathing that you practice in yoga combines with the cleansing of salt therapy for a healthy and fun experience."
Natalie Spindle leads salt yoga classes, and each month she also offers a yoga class at Proof Brewery. As a way to further relax and kick back, each participant can enjoy a flight of craft brews afterward.
Courtesy Leon County Humane Society/ Rachel Williams
"I love this class because it embodies my desire for yoga to be inclusive of everyone and for it to be a social experience," Spindle said.
These unconventional yoga sessions aren't necessarily held outdoors. Kittyoga, offered by the Leon County Humane Society, is for those with two paws and four.
"For people who don't typically like yoga because it seems too quiet, serious or even inaccessible, Kittyoga is fantastic," Rachel Williams, the communications director at Leon County Humane Society stated. "Students come out of each class with their own stories about how a cat curled up in their lap during double pigeon or went to sleep on their stomach during shivasana."
Some used to view yoga as an activity fit only for young contortionists. Today, yoga is becoming more accessible and social than ever by being offered at many paces in a variety of places.