Wine and Food Pairing Made Easy
Personal preferences water down all the rules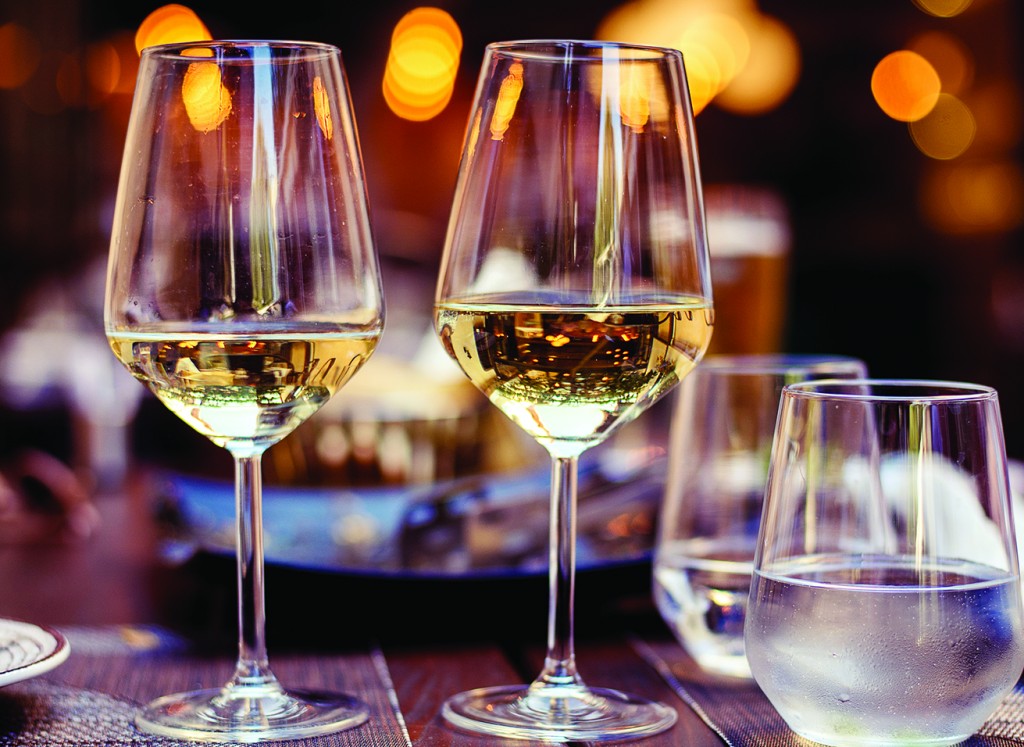 Food and drink. They're essential. And since ancient times, when we learned that wine was often safer (and more fun) to drink than the local water, we've been trying for perfect wine and food pairings.
The tradition has become ever so much more complicated than the old saws: White wines go with fish and chicken; red wines go with red meats. 
Today, there are oenophiles who will plan a different wine, or different vintages of the same wine, for each course. A four-course wine dinner, for instance, might start with raw oysters and a crisp Muscadet, move on to a Pinot Gris to complement a salad with a creamy dressing, pair a Burgundy or Bordeaux with the entree of filet mignon, a sweet wine with dessert and, for the finale, a classic Port and Stilton cheese. 
It can get intense. 
Then there are plenty of people who chuck all the so-called rules, even mixing a bold red with a broiled grouper. A juicy steak may be magical with a full-bodied Cabernet Sauvignon, but don't dismiss the folks who prefer a glass of champagne instead. 
Tradition also plays a role in wine and food pairings. In many countries, residents have long consumed the wine grown locally in their regions with local foods. The same soils and weather, they say, make for a perfect match.
"The European style is to have white wine with white meat and red wine with red or dark meat," said Frederick Mursch, owner of The Wine House on Market Street.
But even within that framework, it's not just about choosing a red or white. 
"There are so many wines to choose from," said Mursch, a sommelier originally from Hanover, Germany. "We have 200 different wines that are red and 150 that are white, and they all taste different." 
What wine you pair with your meal can depend on a number of factors, including the time of year, the time of day, the food and/or the sauce you're eating. Another factor, maybe the most important: "It depends on the taste of the customer," Mursch said.
There are some pairings that just make sense, he noted, like having an Italian Chianti with pasta or pizza. "I wouldn't want to have pizza with a German beer or a French wine. For an Italian feeling, I need Italian wine."
And for seasonal sipping, there are some caveats.
"In the heat of the summer, you don't want to sit outside and have a heavy red wine," said Mursch. You can start with a glass of Prosecco, perhaps move on to your favorite  white wine with a summer salad and "when the temperatures are cooling after dark, then have your red wine."
"While reliable combinations satisfy endlessly, individual taste is subjective," Eric Asimov wrote in his wine column in The New York Times in April 2020. "And almost never is there only one correct wine to serve with any dish."
There are wine drinkers who like just reds, others who prefer only whites, so they'll stick with their favorites no matter what's on the plate.
When customers come to The Wine House, Mursch asks them about their preferences and if warranted, makes suggestions. He often imparts a bit of additional wisdom in the process. 
For instance, if you want to serve a white wine, "Don't buy it on the day before your dinner," he told a customer.  "Buy it a week before, and let it sit in the cooler."
Sometimes it helps customers to taste a few choices to expand their own repertoire, one reason The Wine House offers wine tastings, generally twice a month.
"Wine tastings are a huge success because it's a bit of education, and they can try something new," he said.
The tasting generally consists of five wines, and it's currently limited to 18 people. Clients are served white bread and butter and olive oil with the vino.
Along with the wine tastings, The Wine House highlights music. When the pandemic hit, the music stopped, said Mursch. But in the fall, he again started giving local musicians, primarily students and professors, a place to play on Friday nights.
There were other challenges due to COVID-19.
Mursch took over The Wine House in 2019, "exactly five months before the pandemic."  
The shop was considered an essential business and was allowed to remain open, though Mursch limited the schedule to four hours a day. 
He was able to keep The Wine House afloat, and business is already improving. Wines are selling by the case, and wine tastings and music nights are drawing fans (socially distanced).
Hundreds of bottles, neatly labeled, line the shelves. Mursch also carries some beer, including a few German brands. 
The Wine House setting has a cozy charm. Small, round tables are covered with white linens, flanked by chairs enhanced with animal print cushions. There's seating in an upstairs loft and outdoors. Local artwork is hung on the walls, and in the evening, twinkly lights decorate. 
Before moving to Tallahassee and opening a wine store, Mursch traveled the world as an automotive engineer, in the technical department, for BMW. He worked for the German corporation for 33 years. His job took him to several countries, including Africa's Ivory Coast, South Korea and Saudi Arabia, and he lived in China for five years.
It's no wonder that Mursch has such an extensive selection of global wines. He takes pride in carrying varietals and vintages that are hard to find in Tallahassee. 
"You can't run a business if you don't like it," he said. "You need to like wine and have some favorites to suggest. You want to be able to tell a customer, 'It's fantastic. Go for it.'"