What You Need to Know About Modern Mattresses
Contemporary mattresses incorporate cooling technologies, are adjustable via remote control and may even come in a box.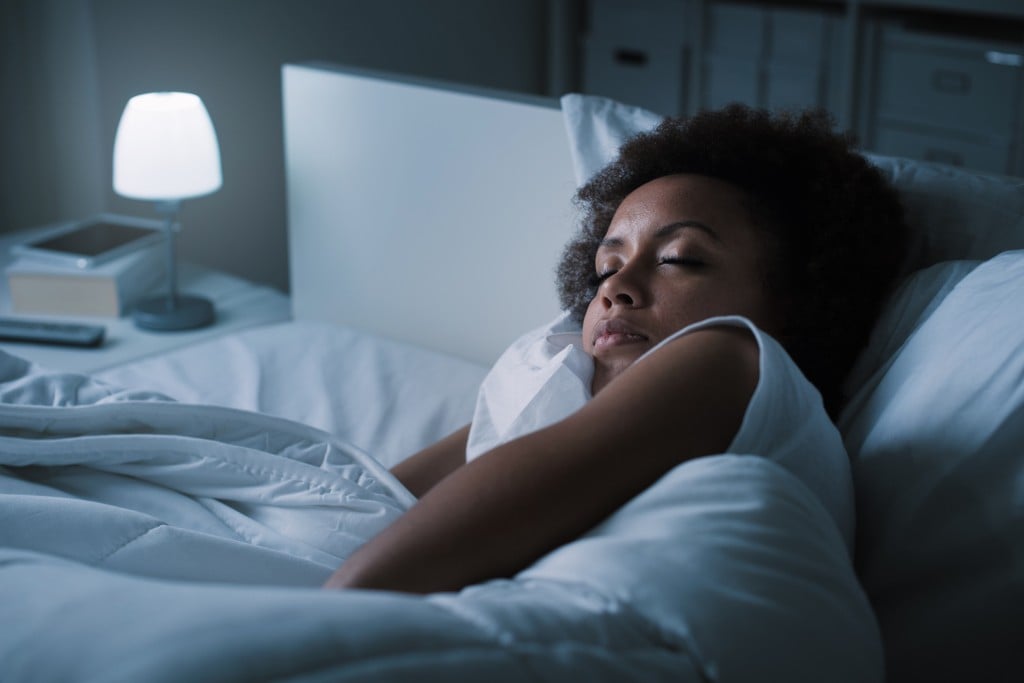 Dr. Chris Idzikowski, a sleep specialist and director of the Sleep Assessment and Advisory Service in London, once conducted a study that established a connection between the positions in which we sleep and our moods.
"If you sleep in a bad position, you're more likely to be grumpy the next day," he said.
Idzikowski analyzed six of the most popular sleeping positions among more than 1,000 subjects. I am a lifelong side-sleeper who prefers to curl my knees toward my body or around a pillow and thus fall in the "fetus" category, a position preferred among 41 percent of the study's participants.
People who favor the fetal position are said by Idzikowski to be "tough on the outside but sensitive at heart."
My hybrid memory foam/coil spring mattress adheres to my body as I toss and turn in the womb of my sheets. A more firm and unforgiving mattress that wouldn't lend itself to my preferred position would likely result in post-slumber discomfort and, in Idzikowski's opinion, add crabbiness to my already rigid exterior.
On the other hand, my father is a "free faller." He prefers to snooze on his stomach, his arms wrapped around his pillow.
While not the best position for his persistent back pain and thunderously deafening snores, his mattress, I've discovered, is just as much to blame for his chronic cantankerousness as his free-falling habit. Its squishy composition tends to swallow you like quicksand and trap heat, making it difficult for him to sleep throughout the night.
If, like him, you're in the market for a new mattress, you may find the options overwhelming. Contemporary mattresses incorporate cooling technologies, are adjustable via remote control and may even come in a box. But your local sleep experts and mattress vendors are there to help you find the one that best fits your sleep style.
"You spend a third of your life in bed, so it's important to invest in a mattress that suits your needs," said Deena Areiqat, owner of Mattresses by Appointment in Tallahassee. "It's important I get to know a client — what they're currently sleeping on, how they sleep, if they're having any problems or simply looking to upgrade."
There is no "one size fits all," she said. Older folks may prefer the sturdy support of traditional box springs, but for the most part, people are opting for hybrids: layers of plush memory foam atop individual pocket coils or innerspring systems.
"Pure memory foam mattresses tend to sell the least," added Jonathan Chery, assistant manager at American Freight Furniture & Mattress-Tallahassee.
Remember those old Tempur-Pedic commercials featuring a woman jumping on her mattress without disturbing the glass of wine that she, for some reason, placed at the foot of the bed? While the commercials were impressive, buyers found mattresses of dense foam did little to dispel heat and sagged over time.
Tempur-Pedic introduced its first line of hybrid mattresses in 2015, achieving an ideal marriage of pressure-relieving foam and the dynamic support of micro-coils. But, as our sleep styles and sleep-related complications differ, so, too, do our budgets. 
Tempur-Pedic products are relatively pricey, especially those that incorporate TEMPUR-Ergo Smart Base technology with its customized sleep reports and automatic adjustments to your position made when it senses snoring.
"I like to recommend brands such as Sealy, Beautyrest and Jamison Bedding," said Chery, who has two hybrid Jamison mattresses at home. "Our mattresses can range from $300 to upwards of $2,000, so it all depends on what you're looking for."
Chery said pocketed coil mattresses, made with individually padded coils that isolate motion, are top sellers. These are ideal if you sleep with a partner or need additional support for problem areas such as your hips.
Most pocketed coil mattresses may be placed upon adjustable bases and differ in firmness to suit a variety of sleepers. Their cooling technology is ideal for combatting Florida summers.
For dorm life, Chery recommends the Stewart & Hamilton Elegance Euro Top mattress, an innerspring, foam-layered twin set priced at $200. Beds such as these are flippable, but Areiqat said that is no longer the case with most modern mattresses.
"It's a common misconception that you have to flip your mattress every so often to get the most use out of it, but most mattresses aren't made that way anymore," said Areiqat. "Mattresses such as mine come with 10- or 20-year warranties, so if you have an issue, you're covered."
Areiqat also advises investing in a liquid-proof mattress protector, a must for those who have children or frequently eat in bed.
"We sweat a lot when we sleep," added Chery, "which can potentially be absorbed by your mattress and rust its coils. Microfleece, waterproof protectors are going to prevent that and help you get the most out of your mattress."
Is it time?
Under normal conditions, mattresses should be replaced every 6 to 8 years. Generally speaking, you should replace your mattress if it's negatively affecting your sleep; it's noticeably saggy or damaged in certain areas; it's making more noise than usual; you find that you sleep better at hotels, friends' houses, etc.; you notice an increase in allergies and/or asthma; or you regularly wake up with muscle or joint stiffness. — Sleep Foundation