What Do the Space Shuttle, a Bourbon Brined Turkey and a Big Green Egg Have in Common?
The Big Green Egg maintains the No. 1 spot as the most high-tech and versatile grill in production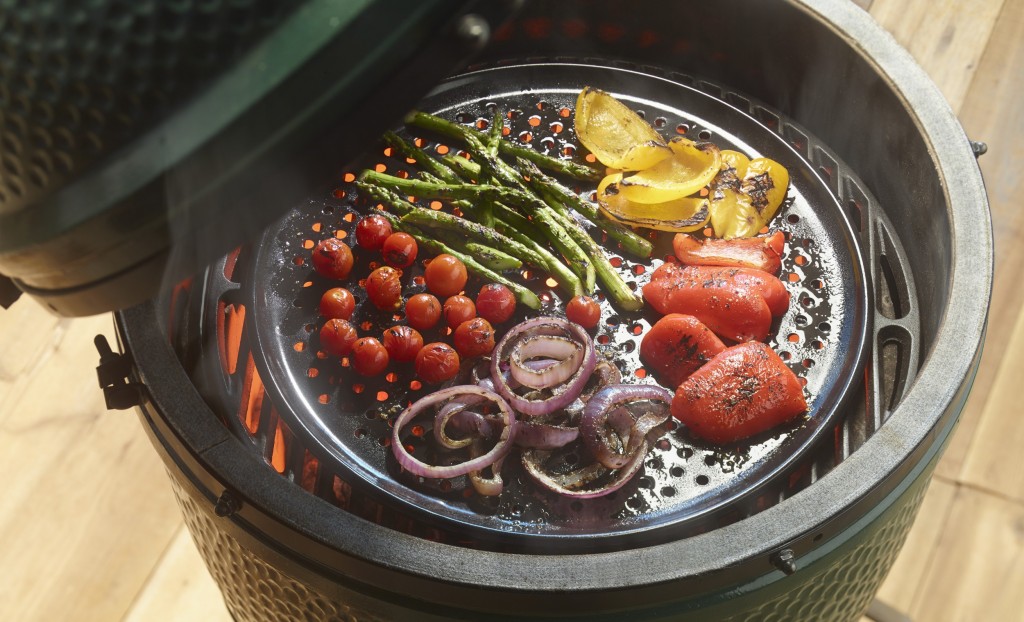 During reentry, space shuttles are protected from searing 3,000-degree heat with a variety of ingenious materials, including a silicate ceramic known as Cordierite. This material was selected by NASA due to its ability to handle thermal shock and perform at high temperatures.
Without cordierite, the space program wouldn't be where it is today, nor would the Big Green Egg.
In 1974, Ed Fisher of Atlanta, Georgia, had the brilliant idea to combine NASA's ceramic technology with the traditional kamado-style grill that has been used in Eastern Asia for over 3,000 years. His product was stronger, more durable, and provided better heat insulation than any other grill on the market, all thanks to Cordierite ceramic.
To this day, the Big Green Egg maintains the No. 1 spot as the most high-tech and versatile grill in production.
Why purchase your Egg from Esposito? We are the only store that makes a point to cook on our display grills several times per week, so we can show you by example how to achieve great results when you fire up your new Egg. Our team knows all of the ins and outs of use and maintenance, can recommend accessories for specific tasks, and — as the only platinum dealer within 100 miles — we carry all of the Big Green Egg grills, accessories, islands, and seasonings.
To sweeten the deal and make your life a little easier, Esposito includes free assembly and local delivery with every grill purchase. Our unparalleled selection and top-notch customer service make Esposito the No. 1 place to purchase a grill in Tallahassee.
Now more about the Egg itself: To protect the out-of-this-world ceramic, each Big Green Egg is coated with fade-resistant glaze that resists cracking or weather-damage and easily wipes clean without the need for chemical sprays. The lid seals tightly, resulting in an exceptionally slow burn that wastes less charcoal and produces less ash than a standard grill.
The patented ventilation system allows the Egg to reach any desired temperature in mere minutes and maintain it for hours. The convection-oven-like airflow from the vents is great for not only grilling but also smoking and baking as well. This powerhouse is just as capable of cooking pies, cinnamon buns or a full English breakfast as it is a juicy roast turkey.
When finished cooking, cleanup couldn't be easier; residual heat burns away any build-up — just like a self-cleaning oven. Consistent results, incredible flavor and ease of use are just a few of the reasons chefs and homeowners alike consider the Big Green Egg best in class.
Esposito Lawn & Garden Center  |  2743 Capital Circle NE, Tallahassee  |  (850) 386-2114 |  EspositoGardenCenter.com