Mays-Munroe
Making Shopping an Experience for the Senses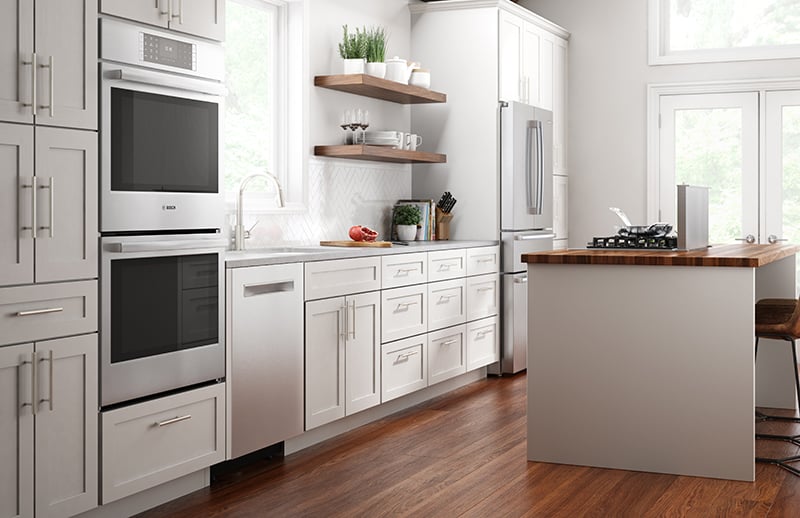 Mays-Munroe Inc. is in the business of making your visions something that you experience every day.
It is the premier independent, family-owned and operated home furnishings and appliance store in Tallahassee. Stocked with the latest in refrigerators, stoves, cooktops, washers, dryers, mattresses, major appliances and other home furnishings, the Mays-Munroe showroom enables customers to map out every room of their home.
During the pandemic, Mike Munroe, the store's sales manager, was briefly worried about the future of brick-and-mortar stores. His concern was soon allayed, however. Business is currently better than ever.
"We are finding that many customers experience analysis paralysis when they shop online," Munroe said. "They don't know what they are looking at or what they want, but that's my and my staff's job. We educate and help the customer find the best appliance or design the space they want."
Munroe adds that when shopping online, it's difficult to tell why similar products may differ greatly in price. When you're able to touch, see and interact with a product in a store, the differences become apparent.
At Mays-Munroe, customers may choose economically priced products, top luxury brands or anything in between.
The staff not only assists with product selection, but also schedules deliveries and manages installations. There is no need to deal with third parties or tiresome additional phone calls when you shop Mays-Munroe.
As a retailer, Mays-Munroe sets itself apart by providing an outstanding customer experience. As a family-owned business with three generations on staff, it knows the value of making customers feel like family.
"When customers step into the showroom, they are treated to a full-service experience," Munroe said. "We are by their side through every step of the process from selection to installation.
"We've long been trusted with helping people find what they need and letting them know that when they choose us, they are taken care of."
---
Mays-Munroe 2791 Capital Circle NE

|

(850) 385-9495
MAYS-MUNROE.COM
---
---