Commentary: To Taggart, Winning At FSU Meant More Than Beating Miami
The coach also emphasized the players' well being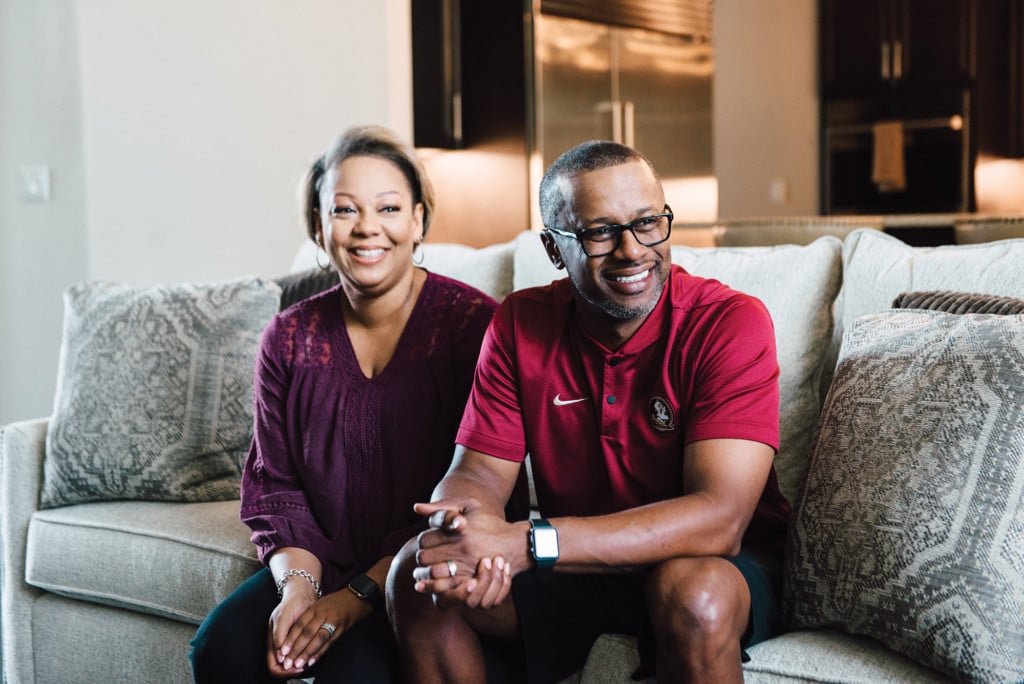 A lot of people are saying today that Willie Taggart found himself at the wrong place at the wrong time. They're right.
Taggart wanted to win as Florida State University's head football coach, and he probably would have. But he wanted to do more than that.
As an African American man who grew up in a supportive, working-class family that had little but each other, Taggart wanted to uplift. He wanted to provide hope, to raise spirits and to see people feel good about themselves.
He wanted to do that for the people who really mattered — his players.
At Florida State, he aimed to do that through improvement in academics, for example.
The website ChopChat pointed out in May that Taggart tweeted out individual praise for 24 players who finished the previous semester with grade point averages of 3.0 or better.
The coach also looked to create an atmosphere of family, where players would see coaches' spouses and kids at practice and where players would go to coaches' homes for dinner.
"When you start coaching, you just know that a lot of kids need that," he told Tallahassee Magazine during a June interview, before his second season at FSU.
"They're leaving home and going to another family. Most of the kids that we have … they're seeking — they're looking for it. They want to come and be a part of it, and you see them glow and grow at the same time."
He wanted to see his players glow and grow. He thereby found himself at the wrong place at the wrong time.
Wrong time: Few of us know of a day when players' self-esteem reigned supreme in college football.
Wrong place: FSU's leadership, as with other big-time college football programs, wants only to see its fan base glow and grow.
Meanwhile, a contingent of FSU fans was seething. Some called for Taggart's ouster even during his first season. That included a hateful, bigoted, disturbing and disgusting post on Facebook.
Last month, a fan yelled obscenities at the coach — after an 18-point FSU victory. Anger increasingly turned to empathy and empty seats.
After Saturday's loss to Miami, the administration said it had no choice but to fire Taggart nine games into his second season. The decision meant that FSU would pay Taggart approximately $18 million to buy out the remainder of his six-year contract, reportedly through money raised by boosters.
As we process that and contemplate all the good that $18 million could buy, we remind ourselves that winning is the only thing that matters to major universities such as Florida State.
Winning means money, and money means funding for all athletic programs.
Athletics director David Coburn reiterated that on Monday. Asked what he'll be looking for in FSU's next head football coach, Coburn said: "We're looking for somebody that can win national championships. I don't have an explicit set of criteria other than that. But we're going to win."
In the meantime, we remind ourselves that Taggart inherited a program in disarray, with manpower shortages at quarterback, linebacker and offensive line.
And we ask ourselves whether a white coach would have gotten a wider berth and at least the opportunity to complete his second season.
Even Taggart's critics would have to admit that race played a role in the criticism that led to his firing.
Yet Taggart also had plenty of supporters.
"Thanks for taking the high road Willie! You're a class act," one fan wrote in response to Taggart's graceful Twitter statement on Sunday afternoon. "Unfortunately, this is an instant gratification world and FSU and the fans epitomizes that."
Wrote another: "Thank you for your class and your grace in trying to right this ship, coach. It was never going to be easy and I'm sorry for this school's fans that disgraced you and vehemently attacked you along the way."
Not surprisingly, Taggart emphasized his players in his statement.
"I want to thank first and foremost our student-athletes, who never stopped believing and deserve to find success," he wrote.
From afar, he'll root for them to glow and grow.