This Ybor Chicken Recipe is Sure To Wow Any Guest
Raisins, chorizo and tomato may seem like a strange combination but believe us, it's delicious.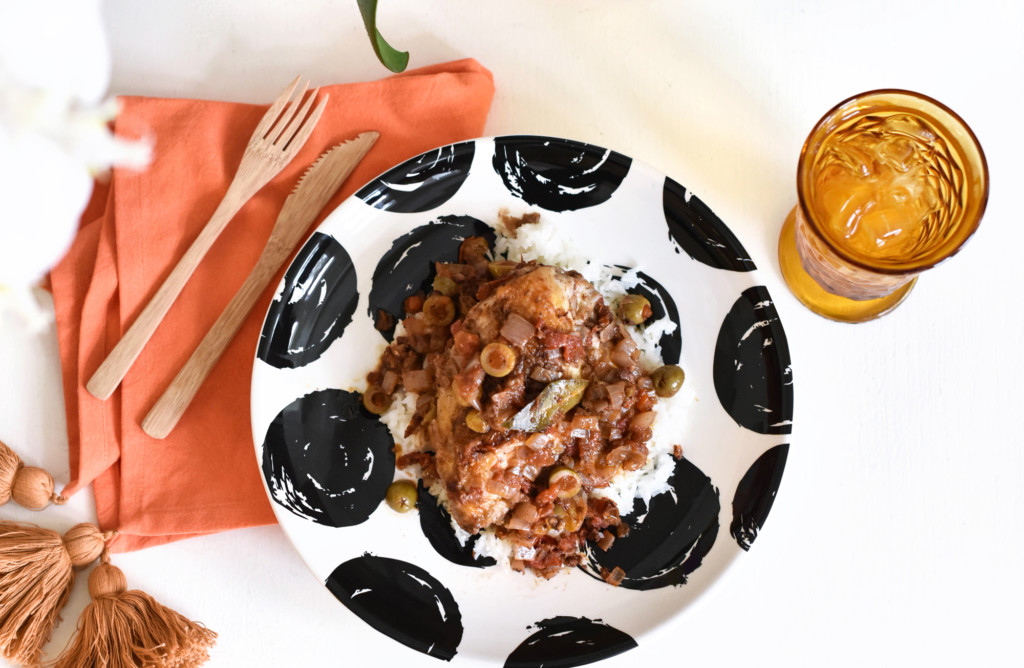 Ybor Chicken
Ingredients
½ cup flour
1 whole chicken, cut
salt and pepper to taste
2 tablespoons olive oil
1 green pepper, cut
1 large onion, cut
1 large garlic clove, minced
1 large tomato, chopped
1 bay leaf
1 cup raisins
1 cup green olives with pimento, sliced
1 cup dry red wine
1 chorizo sausage, chopped
Instructions
Mix flour, salt and pepper, and coat the chicken. Heat olive oil in a large skillet on medium heat. Brown the chicken slowly.
Preheat the oven to 325 degrees. Place chicken in a casserole dish. Sauté green pepper, onion, garlic, tomato, bay leaf, raisins and olives in the skillet with the remaining oil. Add wine and simmer for five minutes. Pour over the chicken and add chorizo. Cover and bake until chicken is tender, 1¼ to 1½ hours. Serve with white rice.
Adapted by Laura Johnson from the Tampa Treasures Cookbook