This Homey Chicken Levivot Is A Must Try
Combining fresh herbs and the spices of the holidays, it's the perfect dish for fall.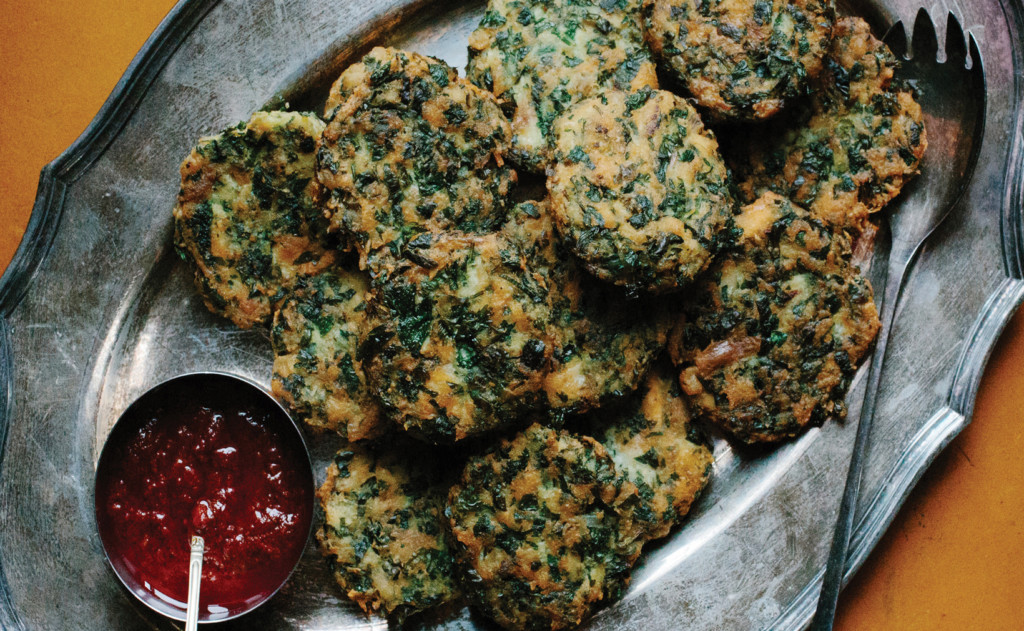 Ingredients
1 whole chicken (4½ pounds)
2 cinnamon sticks
1 tablespoon fennel seeds
1 tablespoon dry sage
3 bay leaves
1 tablespoon allspice
salt
2 big bunches parsley,
finely chopped
1 big bunch cilantro, finely chopped
1 cup mashed potatoes
5 eggs
oil, for frying
Harissa sauce
¼ cup harissa
3 tablespoons canola oil
2 small garlic cloves, peeled and finely grated or put through a press
3 tablespoons fresh lemon juice
finely grated zest of 1 lemon
½  teaspoon salt
Instructions  
Combine the chicken, cinnamon sticks, fennel seeds, sage, bay leaves and allspice in a big pot.
Add cold water to cover and season with salt. Bring to a boil and simmer for 45 minutes or until the chicken is fully cooked.
Let the chicken cool completely in the broth. Remove the chicken and strain the broth. Finely shred the chicken into a large bowl.
Discard the skin and bones. Reserve the broth for later use. Add the parsley, cilantro and mashed potatoes to the chicken.
Season generously to taste with salt and mix well. Stir in the eggs. Form the mixture into patties about 2 inches round and ½-inch thick; the thinner the patties, the crisper they will be.
Heat oil in a large skillet. Fry the patties in batches until browned.
Makes 25 to 30 patties. Serve warm, with the harissa sauce on the side.
You can buy harissa sauce or make your own: Combine ingredients in a small bowl and whisk.
— Submitted by Stefanie Posner, recipe from the food company New York Shuk