The Christmas season starts early at Esposito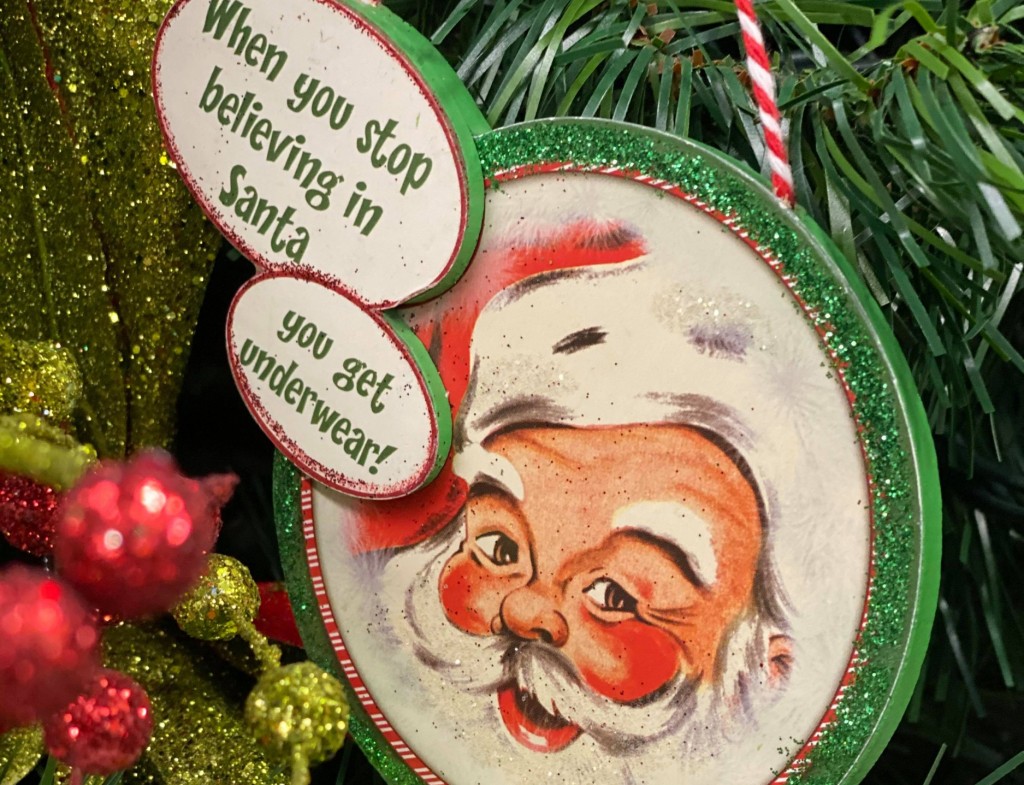 Christmas decorating starts early at Esposito Garden Center — August, in fact — but did you know that the Christmas sales start early, too?
For the entire month of September, all Christmas items (except collectibles) are 25 percent off.
How's that for an early Christmas gift?
For the past 30 years, Esposito has created a magical Christmas Shop under the direction of Hurtis Amerson, Esposito's floral manager and director of all things Christmas. Tastefully decorated trees are hand-decorated with more than 10,000 carefully curated ornaments.
Last month, Hurtis and Tristan Shirley started setting up trees and decorating for the 2020 season. In addition to about half a dozen tried-and-true themed trees that are always a hit, the duo creates fresh designs on the fly, so that each of the two dozen-plus trees gets the designer's touch.
Every design tells a story, and themes range from travel and pets to hunting and fishing. It is not uncommon to see life-like deer replicas, full-sized grills or funky elves incorporated into the designs. Take a closer look as you walk around the Christmas Shop, and you will start to notice the level of detail that goes into each tree. In addition to the traditional ornaments, you'll also find floral picks, feathers, hand-tied bows encrusted with jewels, gilded garlands, feathered cardinals, icicles, velvet and glitter galore — all tastefully nestled among the branches of each tree.
But the Esposito Christmas team's talents are not limited to indoor decorating. Our staff can also help you plan your outdoor displays, with many options for lighting the trees and shrubbery in your yard. Crepe myrtles, in particular, are good for light displays because they don't have foliage in winter.
Lighted wire spheres in various sizes that hang from trees have been popular the past few years, as have "meteor bursts." Hurtis is especially fond of "rice lights," which have 768 tiny lights on a 20-foot wire.
"Rice lights look really good in a garland around your doorway," he said.
Just as Hurtis and Tristan get started in August decorating the store for Christmas, customers who want professional help with their outdoor holiday display should start planning early, too. All that's necessary is to arrange for a team member to meet you outside your home for a consultation, and the team will do the rest.
Hurtis advises people to remember that they don't have to install the complete lighting display the first year; they can start with one aspect of the plan and add to it in subsequent years. He also recommends you book your appointment early.
"It seems likely there won't be the big Christmas parties this year, so people may put their holiday cheer into outdoor displays," Hurtis said.
In addition to the artificial trees, the lights, the ornaments and the other Christmas décor, don't forget about freshly cut Christmas trees, which will arrive in late November.
Until then, as they sang in Mame, if you "need a little Christmas, right this very minute," stop by Esposito and take a peek at what Hurtis and Tristan have created so far. They are going above and beyond to make this a Christmas to remember.