The Booziest Artisan Food Trend Yet
Beer Cocktails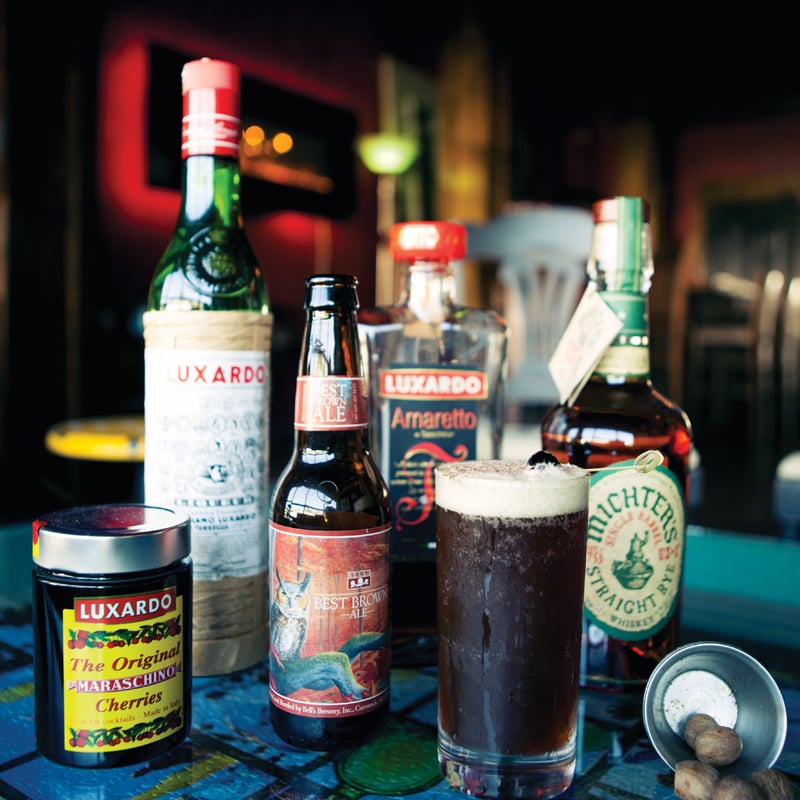 What do you get when you mix the refreshing taste of beer with the bold (sometimes smooth, occasionally smoky, often sweet) flavor of distilled spirits, and then throw in a splash of something special to top it all off?
Belly up to the bar and enjoy a fun and tasty beer cocktail.
Palatable with an artisanal flair, beer cocktails have been attracting an enthusiastic following throughout Tallahassee over the past year. As the latest in a long line of food crafting movements, the newfangled beverages got their start when mixologists in larger Northern and West Coast cities began reimagining classic, but a bit tired, mixed drinks — pulling inspiration from the "Irish Car Bombs" and "Jägerbombs" of parties gone by. A few trips and toasts later, all that's left to say is "Cheers!"
Matt Poulos, assistant general manager at Tallahassee's Madison Social, where beer cocktails have their own subheading on the restaurant's menu, has a long history behind the bar. According to him, once people wrap their heads around the notion of mixing their alcohol with … well, alcohol, the reviews are generally quite favorable.
"If done right, the flavor profile on a beer cocktail is very nice," assured Poulos, who helped create several of the drinks on Madison's menu. "It's just an interesting way to create with different spirits and different flavored beers. You're not limiting yourself to a spirit and a mixer, like a fruit juice. You're bringing in that element of beer, which has its own flavor profile as well."
Beer cocktails can be as intrepid or laidback as their makers. For a cool-down without turning the party up, try a fresh twist on a classic shandy-styled cocktail. Four servings can be made by simply combining two cups of lemonade with one 16-ounce bottle of a favorite lager or even a pale ale. Fill the glasses with ice, adding a little lemon zest or mint sprig for garnish. Extra kudos if you can find carbonated lemonade for an enhanced, bubbly texture.
Flavor seekers shouldn't underestimate the power of taking a timeless beer to the next level by splashing in something a bit stronger, though. After all, beer cocktails are all about being creative.
"Try Grand Marnier and Blue Moon," recommended Ryan Arvin, bar manager at Bella Bella Italian Restaurant. "They give you a little orange slice with it anyways, right? So why not put a little Grand Marnier in your Blue Moon?"
Letting local bartenders do all the work is all right, too. Whether or not beer cocktails are on the menu, a quality mixologist should always be willing to be inventive.
All they need is a little inspiration.
"We have a lot of great liqueurs and stuff here," Arvin said. "We have the crème de violette, which is a nice flower with the violet. You could (mix) that with a nice fruit beer like a LeinenkUgel Sunset Wheat, which would be a little bit more toned down and palatable than just chugging a Car Bomb.