Tallulah CBD + Juicebar Serves Up CBD Ice Cream
Who doesn't love a sweet treat?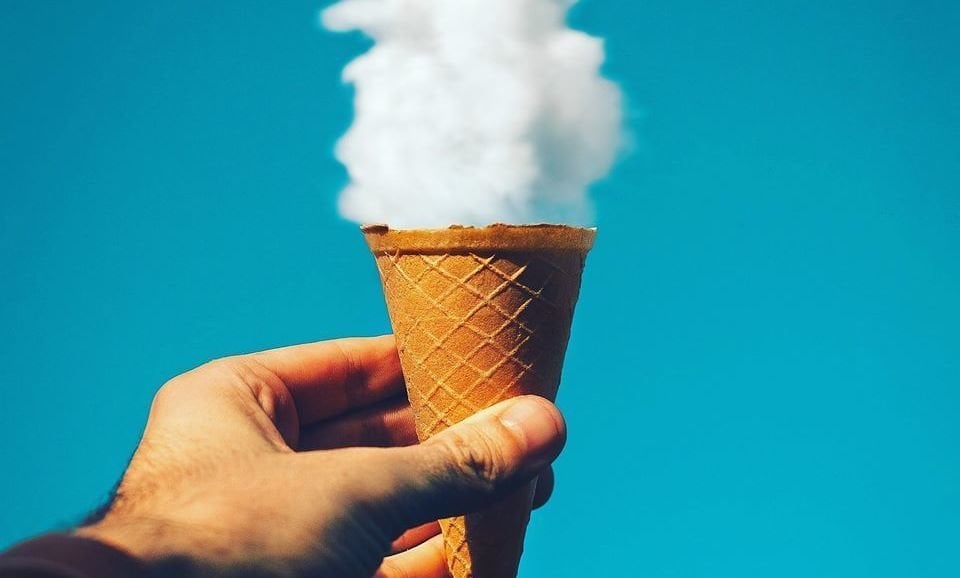 While we can all admit to a sweet tooth, we don't want the guilt of feeling indulgent. Tallulah CBD + Juicebar recently began stocking Heavenly Hash Creamery, a line of ice cream that contains a wealth of health benefits. 
Ashley Guy, owner of Tallulah CBD + Juicebar, was on a rigorous search for a CBD ice cream when she discovered Heavenly Hash Creamery. She knew right away that she wanted to carry this product in her store because it contained quality ingredients and is a female-owned company. 
Heavenly Hash began as the result of the CEO/Owner, Susan Scherer's 28-year career as an oncology nurse. The ice cream was developed to address challenges in individuals that suffer from protein deficiency, slow wound healing, poor appetite, difficulty swallowing, Cachexia Syndrome and other metabolic disorders. It also stimulates salivary glands for those undergoing radiation and chemo. 
Tallulah specifically sells the HHC Protein Plus CBD ice cream, which contains 9 grams of protein and 50 milligrams cannabidiol from hemp. The flavor is salted caramel, a delightfully sweet and salty swirl of flavors. 
"It's the best tasting ice cream I've ever had, and I've tasted a lot of ice cream," laughed Ashley Guy.
The ice cream can help to enhance your healthy lifestyle by being a protein-enriched treat that also contains the helpful qualities of CBD. The CBD extract acts on cannabinoid receptors within the body's endocannabinoid system which can bring about feelings of ease. There are no intoxicating or psychoactive properties present. 
Every scoop comes from small continuous batch processing at their local manufacturing facility and is infused with lab-tested CBD extract isolate. They use fresh, all-natural ingredients to create the highest quality gourmet ice cream.
"The ice cream is an effective combination of dairy enzymes and CBD that may help you feel relaxed and calm, helping with stress, anxiety and inflammation," said Ashley Guy. "I encourage people to try it, especially during the stressful societal times we are currently facing." 
This product has quickly become a top-seller that only promises to become more popular as the months warm up. Tallulah CBD + Juicebar encourages you to relax a bit and give into your sweet tooth — pick up a carton in store or deliver it to your home.
Tallulah CBD + Juicebar | 1410 Market St C-4, Tallahassee, FL 32312 | (850) 320-6465 | tallulahjuicebar.com