Tallahassee Primary Care Associates
Keeping in touch with your primary, keeps you in touch with your health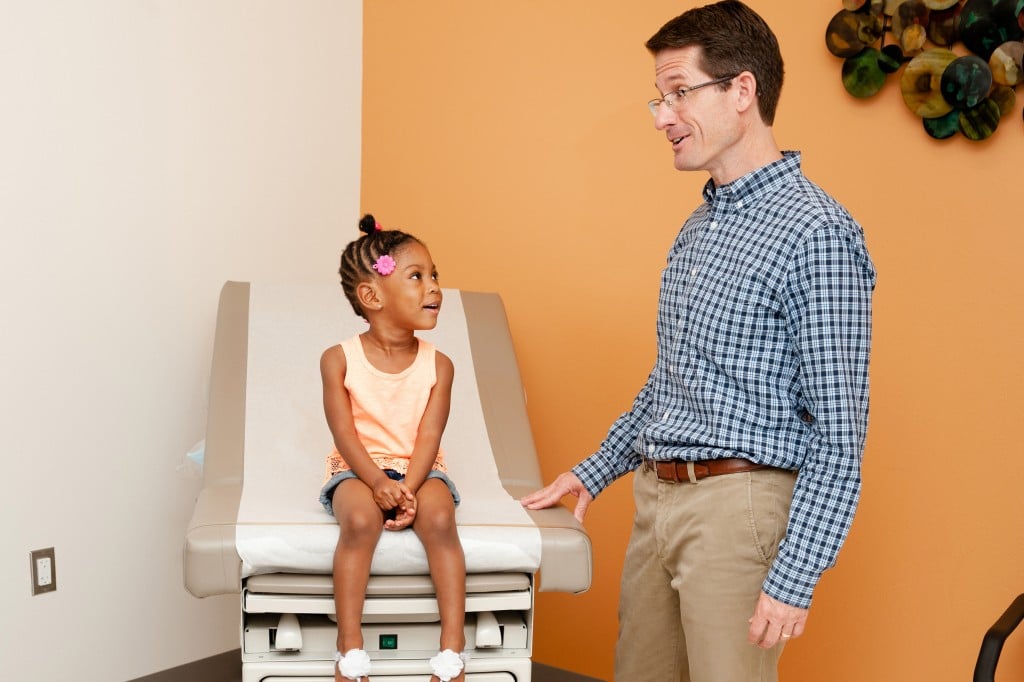 Your body is a machine, and like any machine, it requires maintenance. As Tom Harrison, CEO of Tallahassee Primary Care Associates puts it, you shouldn't take your car for an oil change when it's already out of oil. Preventative care available through your primary care doctor is key to the maintenance and performance of your body.
TPCA provides primary care, specialty care, a lab, a diagnostic imaging center, a clinical services department and more. The medical services are provided by more than 50 practitioners in a practice owned and run by physicians. 
Your primary care doctor is your first point of contact in navigating the health care system, whether you are visiting for a yearly checkup or a life-altering illness. Your primary care doctor has the means and expertise to refer you to a specialist that will best suit your health needs and concerns. They are essential in co
ordinating care for chronic disease and illness during times that are often tense for patients. 
"Your primary care doctor is there to help you make decisions that are based in medical science but are also the most beneficial to you as a patient," said Dr. Karl Hempel, president of TPCA. "We care about your health and will do all that we can to help you improve, which all starts with having those initial and honest conversations."
Before your appointment, Hempel suggests composing a list of questions to ask your doctor and either writing down the medications you are taking or bringing them with you. Doing this will help ensure you don't forget any important information and that you make the most of the time you spend with your doctor. 
Both Hempel and Harrison express how vital it is to keep your yearly visits to ensure you truly are at peak health and nothing is missed. A yearly visit can include updates to your immunizations, screenings for cancer or heart disease, blood work and the opportunity for both you and your doctor to ask questions. 
"While a lot can be revealed through tests, many early signs and warnings can be gained by asking and answering questions," said Hempel. "I often ask questions that patients may not have considered to be important or even thought of as a potential issue, such as, experiencing shortness of breath can be a symptom of heart disease." 
Harrison suggests that transparency is the best policy with your doctor as they have witnessed and heard it all. 
"Doctors are a bit like Santa, they know when you've been naughty or nice. Honesty is the best policy in order to make the most of each visit and receive appropriate medical care." 
In this information age, it might seem easy to simply consult the internet with your health related questions. Hempel and Harrison warn against this because with an abundance of information comes an abundance of false or misleading information that could ultimately prove to be harmful to patients. 
The doctors at TPCA provide only evidence-based information. They have access to a system called Up To Date, which is updated regularly with the most accurate medical evidence available for physicians to consult and also print off handouts for patients. 
"Our goals at TPCA are to improve quality of care and increase patient satisfaction, and much of that begins with delivering information in a way that is understandable," said Hempel. 
In between visits, Hempel and Harrison agree that the optimal way to stay healthy is to exercise regularly. The Mediterranean diet is universally a wise option as it promotes many advantages such as reducing the risk of heart attacks by 30 percent. They suggest you treat it more like a lifestyle change, than a temporary diet. The Mediterranean diet recommends avoiding processed foods. A third way to improve your health is to manage stress by finding healthful ways to decompress. 
By keeping in touch with your primary care doctor, you are able to form a relationship based off of positive dynamics, develop an understanding of your overall health and gain trust in your doctor's recommendations and advice.