Medical Profile: Square One Aesthetics & Wellness
Medispa puts people on paths to healthiness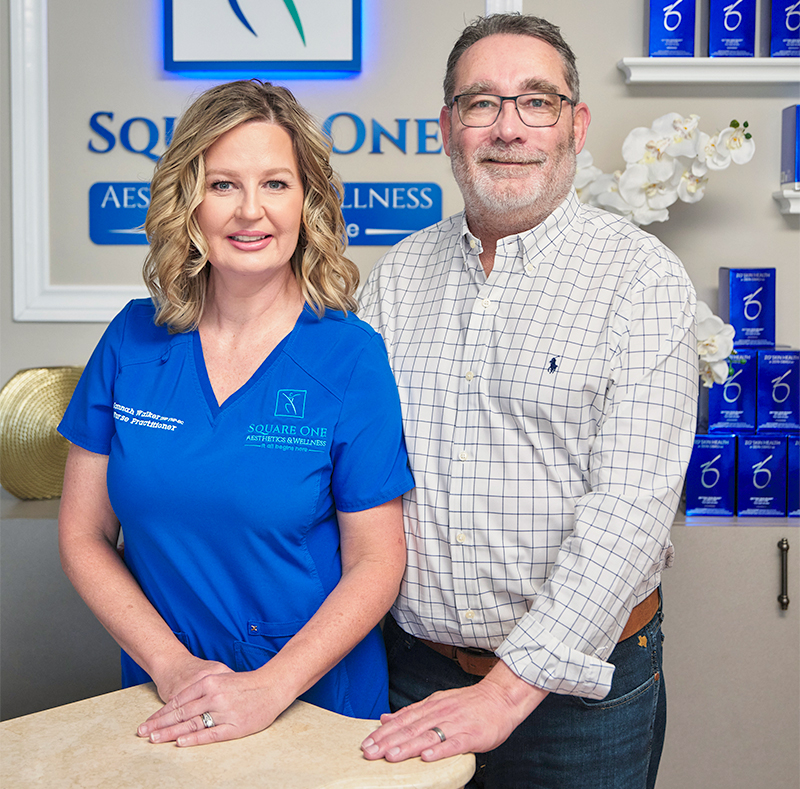 Timothy Walker, MD, and Hannah Walker, APRN, founded their practice, Square One Aesthetics & Wellness, with a commitment to putting people on new paths to healthiness.
Dr. Walker is a graduate of Florida State University and University of Florida and is double board certified in family medicine and addiction medicine with extensive experience in emergency medicine.
Hannah Walker is board certified as a family nurse practitioner. She completed the Doctor of Nursing Practice program at FSU and also holds a master's degree in nursing education.
After years in private practice, the couple opened Square One, fueled by their shared experiences in health care.
"So much of medicine is based on the disease model, which involves treating those who are already sick," Dr. Walker said. "Rather than treating someone at the end of the spectrum, we want to help them to not end up there in the first place through holistic medicine."
Their secret is simple yet transformative: Begin with prevention. They believe it's never too late to change your health trajectory.
As a medispa, they promote viewing health holistically through the lenses of body, mind and soul.
The Walkers offer corrective and preventive treatments for the face and body including Botox, dermafillers, micro-needling, body contouring, injectables and other popular aesthetician services. 
They are currently the only office in Tallahassee to offer the advanced Lutronics Genius microneedling technology boasting the thinnest needles on the market and the innovative Viora platform. Together they are a powerhouse combination for total face and body skin rejuvenation, skin tightening, acne treatment, body sculpting, cellulite reduction, hair removal, scar correction, and more.
The Drip Bar features IV cocktails customized to treat conditions related to energy levels, skin, nails, hair, headaches, fatigue, hydration, immunity and more.
Specialized services include medical weight loss, bioidentical hormones, TMJ and headache relief, men's health and addiction treatment.
Whether your health has been on a rollercoaster ride of ups and downs or has slightly strayed off path, Square One is prepared to get you back on track.
"We are advocates for your health because we want you to feel better, look better, live happier and achieve your health goals," Hannah Walker said.
857 E. Park Ave. | (850) 765-9923 | SQUAREONEAESTHETICS.COM
---