Back to Basics
Square One Aesthetics & Wellness practices holistic health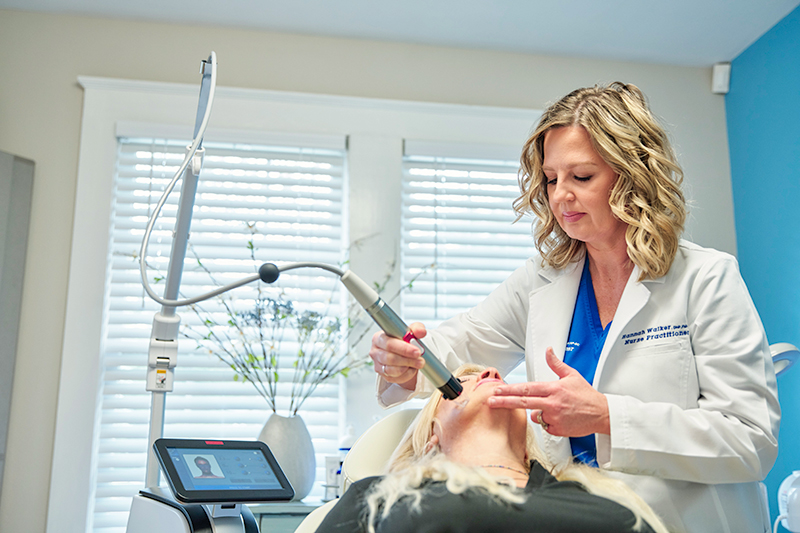 Timothy Walker, MD, and Hannah Walker, ARNP, the owners of Square One Aesthetics & Wellness, are all about next steps. Whether you're just getting started or you've long been invested in your health journey, they will guide you along your path.
As the owners of a medispa, the couple views health and wellness through a holistic lens. Their approach is centered on prevention and addressing root causes rather than solely on symptomatic treatment.
Dr. Walker, a graduate of both Florida State University and University of Florida, is board certified in family medicine, addiction medicine and emergency medicine. Hannah Walker, also an FSU graduate, is board certified as a family nurse practitioner and worked in emergency medicine and private practices.
It is their mission to promote healing through renewal and rejuvenation via corrective, specialized or preventive options.
Their face and body treatments including Botox, dermafillers, micro needling, body contouring, injectables and other aesthetician services continue to grow in popularity. Also, Square One is the only medical office in Tallahassee to offer VIORA, a technology that helps with skin-tightening, body-sculpting, cellulite reduction, sagging skin, stretch marks and acne scars.
The Drip Bar features a menu of IV cocktails that increase energy, combat fatigue and benefit skin, hair, nails and more.
Consultations often lead to customized treatment plans that may include medical weight loss, bioidentical hormones, chronic headache or TMJ relief and more.
"We are big proponents for emphasizing men's preventive health and medicine," Dr. Walker said. "We want to break down any barriers or stigmas that might prevent men from seeking care."
Additionally, Square One is equipped to treat addiction. Dr. Walker is board certified in addiction treatment, a service that no other wellness and aesthetics clinic in Tallahassee currently offers.
"We greet you without judgment and become your biggest advocate, helping people along their journey in order to achieve their goals," Hannah Walker said. "It's an incredibly rewarding field to be in, helping people see and feel changes and watching the smiles on their faces as they receive treatments and answers."
https://www.squareoneaesthetics.com/
---