Spring Fling is Back in the Garden
Big Bend Hospice's 15th Annual Foundation Fundraiser dedicated to inspiring hope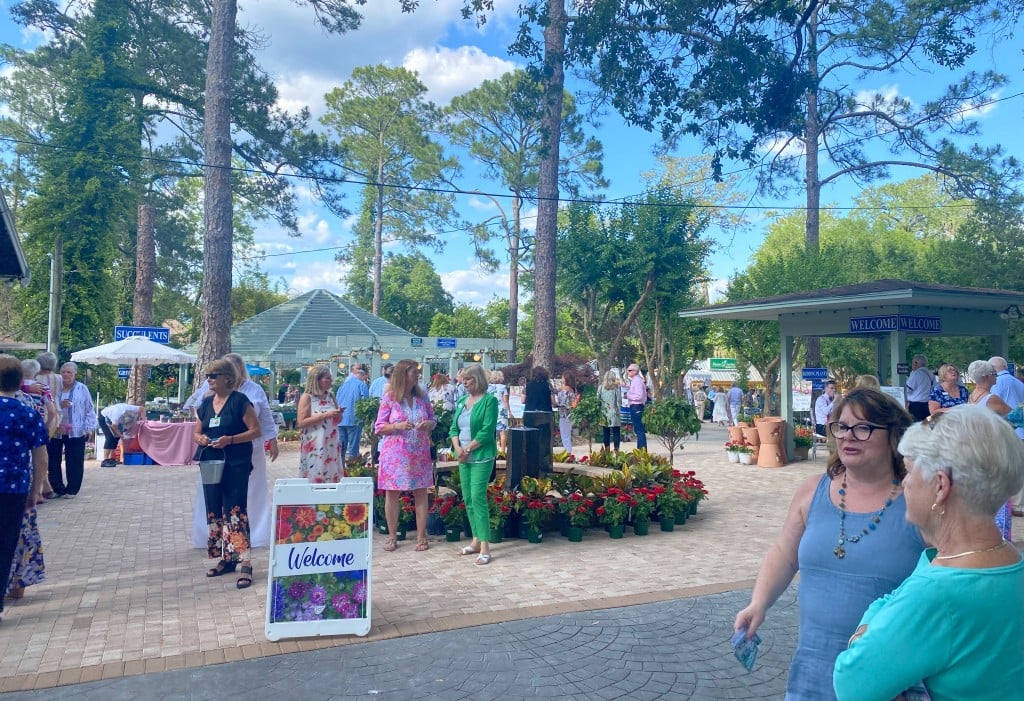 Big Bend Hospice's 15th annual Spring Fling returned to its original Tallahassee Nurseries venue on Thursday. Some 650 well-dressed guests enjoyed food and drinks supplied by more than 25 local restaurants in support of Big Bend Hospice's mission to "inspire hope by positively impacting the way the community experiences serious illness and grief one family at a time."
"The caring hearts that come together for Big Bend Hospice is what makes Spring Fling so very special," said Big Bend Hospice Foundation president Dena Strickland. "It is a joyful recipe of the most lovely setting, premier restaurants, beautiful decorations and the wonderful people in our community."
Framed by Tallahassee Nurseries' spring blooms, the garden party was a celebration of life and the care and comfort that Big Bend Hospice provides to its patients and client families. Spring Fling is one of the organization's largest fundraising events of the year; proceeds help defray operating expenses and replenish the "special patient needs fund."
"​​There is a lot that we do with spiritual care, with our bereavement program, with music therapy, and with our special patient needs fund," Strickland said.
"Families are in distress, and it can be a struggle to even do some of the day-to-day chores," Strickland said. " Because of fundraisers like Spring Fling Big, Bend Hospice can help alleviate some of those day-to-day items that can pile up. Big Bend Hospice is there when you need them the most."
"A lot of people think that hospice is just about the end of life, but it's not," said board of directors member Bennett Napier. "It's part of a journey. Some people transition and pass away, but there is a lot that goes into caring for people with terminal illnesses and working with families and caregivers and giving them access to resources. It really allows us to branch out beyond what people traditionally define as hospice."
Haute Headz Salon co-owners Monique Wood and Darcy Cavell have personal connections to Big Bend Hospice and have chosen to sponsor the event year after year.
"I had a husband who passed away, and Big Bend Hospice stepped in during the last few weeks of his life," Cavell said. "They were phenomenal. Here we are, 13 years since my husband has passed, and we will support them forever."
"My father-in-law passed two years ago," Wood said. "He was at home, and they just walked us through it step by step, morning, noon and night. They told us what to do and what was going to happen. That's something people don't talk about, what is going to come next."
"Everybody is touched in one way or another by hospice," said Paul Brock, owner of Tallahassee Nurseries.
Brock had the idea for Spring Fling more than 15 years ago when he approached then Big Bend Hospice board president Roy Young. Together with Susan Turner and Cricket Mannheimer, Brock and Young helped establish a lasting tradition and a deep relationship between Big Bend Hospice and Tallahassee Nurseries that, in Brock's words, "has been growing ever since."