Spice Up Your Holiday Meal
Tallahassee chefs suggest new additions to holiday fare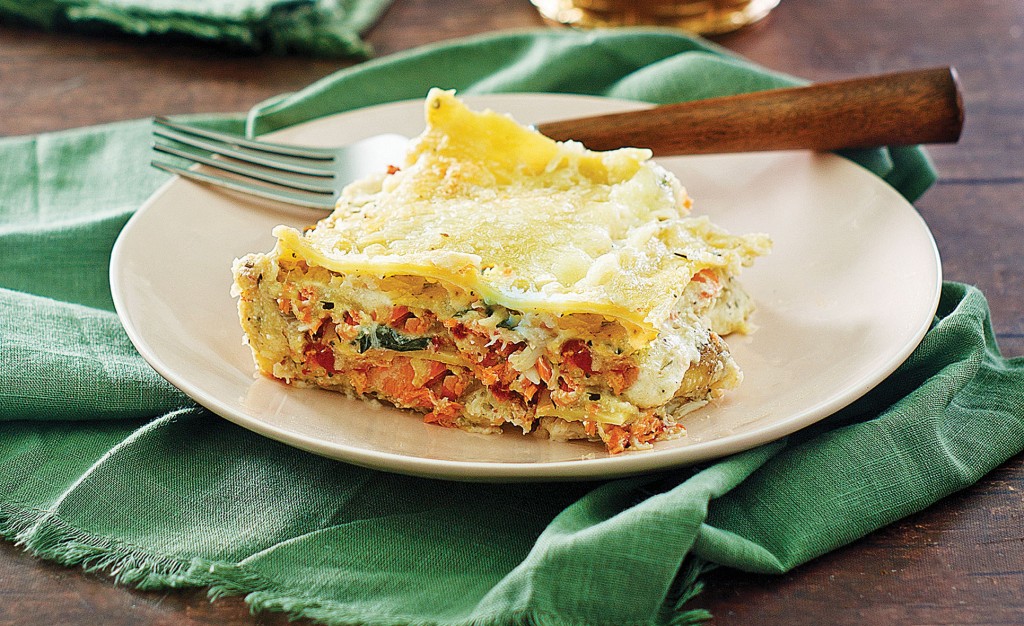 Holiday meals are generally pretty predictable. There's usually turkey or ham, maybe a duck or goose, with all the fixins', served generation after generation. Without a doubt, these traditions bring a certain comfort.
But sometimes it's fun to shake things up, just a little. Or maybe a lot.
Holiday meals have changed in our household as our family, and cultural influences, have expanded. Bok choy has become a staple thanks to my daughter-in-law's dad, while my husband prepares his Mississippi-style cornbread stuffing. We have matzoh ball soup and a spiral ham plus marshmallow-topped sweet potatoes, green bean casserole, pumpkin pie and Christmas cookies.
We love our eclectic holiday meals, but you don't have to upend the whole shebang in your household. There might be a revolt if Aunt Maggie doesn't make her pecan pie or Uncle Bill, his cranberry sauce.
It's possible to keep the favorites but add a few twists, said William Lawson, executive chef-owner of Mimi's Table.
"Normally we do traditional foods, but occasionally we'll do a theme," said Lawson. "One year, it was a New Orleans theme, another year Italian. We keep the cooking relatively simple, have a theme and recipes and get the whole family involved. The year we did Italian, everyone in the family was rolling ravioli."
David Gwynn, owner of Grove Market Cafe, Vertigo and the former Cypress, said doing something different can add excitement to the dinner, but relatives may not want too big a seismic shift in the holiday meal.
One year, he made a turkey porchetta with deep-fried crisp skin. "The family all enjoyed it, but my mom teased him, 'Don't chef things up on the holiday.'"
If you think adding an expert's touch can brighten your holiday table, here are recommendations for some tasteful tweaking from five of Tallahassee's most notable chefs.
BRIAN KNEPPER

Executive Chef, Savour
Brian Knepper has been a chef at many of Tallahassee's most notable dining destinations: Cypress Restaurant, Governor's Club, Black Fig Catering, Table 23 and now, the upscale downtown restaurant Savour.
Yet after living with relatives and working in New Orleans as a sous chef in the landmark Commander's Palace, Knepper retains a love of Cajun/Creole fare.
"My aunt would make this Jezebel sauce made with apple and pineapple jellies mixed with horseradish over cream cheese and Ritz crackers," said Knepper, and you can hear the smile in his voice.
Knepper came to Commander's Palace after graduating from Johnson
& Wales University in Providence, Rhode Island.
"I started at the low end of their sous chef team," he said of his time working at the New Orleans institution. "I made salads and prep and dressings. I worked my way through different stations. I wouldn't trade it for the world. I worked with extremely talented people."
At Savour, Knepper puts a spin on sophisticated, Southern-style dishes whether it's honey and bourbon beef "burnt ends," Gulf Coast bouillabaisse, miso-glazed redfish or a popular herb chicken with mashed potatoes, peas and carrots and truffle butter.
At the holidays, especially Christmas, Knepper and his wife, whom he describes as a phenomenal cook, incorporate dishes from family members who hail from different parts of the country.
"We try to put together food that's good but simple because we like to spend time with each other and family," said Knepper. "To me, food is a big part of a holiday, but the family is the most important."
For Christmas, their go-to dishes have been seafood, turkey, ham and Knepper's New Orleans BBQ shrimp, which he has agreed to share. "People love it," he said.
Savour, 115 E. Park Ave.
(850) 765-6966
Over-baked New Orleans BBQ
Ingredients
1 ½ sticks (¾ cup) butter
¼ cup olive oil
¼ cup Worcestershire sauce
6 cloves garlic, minced
2 bay leaves
1 tablespoon Tony Chachere's Creole seasoning
1 teaspoon chopped rosemary
1 ½ teaspoons paprika
½ teaspoon black pepper
¼ teaspoon cayenne pepper
3 green onions, sliced
2 tablespoons lemon juice
1 lemon, sliced
2 pounds medium to large fresh shrimp, unpeeled
French bread
Directions
Preheat oven to 350 degrees.
Combine all ingredients except shrimp in a medium saucepan and bring to a simmer.
Remove from heat. Taste mixture and add a little salt if needed.
Place shrimp in a 9-by-13-inch baking dish.
Pour butter mixture over shrimp.
Bake 15 to 20 minutes, stirring once. Serve with French bread to mop up the liquid.
WILLIAM LAWSON

Executive Chef/Owner, Mimi's Table
When he's thinking about ideas for holiday meals, William Lawson often turns to the family cookbook his niece gave to him in 2014.
"It's something we have done together as a family," said Lawson. "It's a neat thing to have."
To make it a true family affair, it's a good idea to assign tasks to people — whether it's shopping, decorating or cooking, he said.
There are some traditional items his family will have each year. His brother-in-law, for instance, always brings pork or beef tenderloin and a smoked salmon dish.
"We don't want to exclude anyone if their favorite is a green bean casserole for the holidays," said Lawson. "But we try to mix it up and do something different."
Lawson's love of cooking and learning new dishes goes back to childhood.
"I grew up in the South, and every summer, I'd spend two or three months with my grandmother, who was a great cook, in Tupelo, Mississippi," said the chef. "I was an only child, so I spent a lot of time in the kitchen and around adults. Every summer, my grandmother would make fried peach pies, biscuits and chicken-fried steak. It sparked my interest in cooking."
Lawson was later trained in classic French and Italian cuisine. Originally from Lexington, Kentucky, he worked at several fine restaurants and private clubs in the South and was director of Franklin, Tennessee's Viking Cooking School. He was the executive chef at the Capital City Country Club before opening Mimi's in 2018.
Here's a recipe for Crispy Artichoke Hearts with Lemon Garlic Aioli, one of the stars on his Italian-themed holiday menu.
Mimi's Table, 1311 Miccosukee Road (850) 999-8406
Crispy Artichoke Hearts with Lemon Garlic Aioli
Ingredients
For artichoke hearts
12 ounces frozen or fresh artichoke hearts, thawed and patted dry
½ cup flour, (he prefers Wondra flour) seasoned with salt and pepper
¼ cup canola oil or vegetable oil for frying
1 bunch fresh Italian flat-leaf parsley
Directions
Heat the oil in a medium skillet.
Toss artichokes in the seasoned flour, shake off excess flour and fry in oil.
Cook until golden on each side, about 2–3 minutes. Drain on a paper towel.
Pick leaves from parsley, and fry for 30 seconds. The parsley will pop in the fryer. Don't be alarmed; this is normal. Drain
on a paper towel.
Ingredients for lemon garlic aioli
½ cup mayonnaise
2–3 tablespoons lemon juice
1 mashed roasted garlic clove or 1 peeled and minced fresh garlic clove
Salt and pepper to taste
Directions
Combine ingredients in a small mixing bowl. Serve as a dip and condiment to artichoke hearts.
Place artichoke hearts in a bowl, sprinkle fried parsley on top and serve with aioli.
HERVÉ ALCESILAS

Executive Chef/Owner, Little Paris
"My main philosophy is that any meal can be a special occasion when it's eaten with the people you love and who love you," said Hervé Alcesilas, executive chef-owner of Little Paris. "The food could be very simple, but sharing it with those friends makes the moment special."
Alcesilas learned that lesson as a child growing up in Picardy in the north of France.
"We never had a special meal during the year as we grew up in a poor family and often ate the same things," he said. "I have fond memories of visiting my grandparents and preparing a special meal with the rabbits raised by my grandfather or a maroilles (cheese) pie."
Alcesilas launched his culinary career as an apprentice working in the Ardennes in Southeast Belgium.
"I started cooking after my brother got me a job in the restaurant where he was working at the time," Alcesilas said. "I really enjoyed cooking and decided to make it my career. I worked my way through several regions of France, including working for 10 winters in the Alps at The Savoy."
He came to Tallahassee when he learned on Facebook that the former owner of Little Paris was getting ready to sell the business. He initially became the executive chef and purchased half the business. Then, in November 2020 he became the sole owner.
Another bonus: His brother Loic has joined him as co-executive chef. "He was the whole reason I got into the cooking business," said Hervé. "He took me under his wing."
At Little Paris, the Alcesilas brothers serve authentic French fare like escargot with persillade butter, beef Burgundy, moules marinière and canard à l'orange. Little Paris also offers don't-miss croissants (you can order these for takeout, too) and on occasion, foie gras.
Alcesilas is sharing his recipe for Lapin a la Moutarde (Rabbit with Mustard). Fried potatoes and fresh pasta go well with the dish, he said. "In season, for something lighter, I like to accompany it with parsnip puree or parsnip cakes."
Little Paris, 1355 Market St.
(850) 765-7457
Lapin a la Moutarde

(Rabbit with Mustard)

Ingredients
1 rabbit in pieces or 4 rabbit legs (can be found in area meat markets or ordered online)
Whole grain mustard for brushing rabbit, reserving one tablespoon to mix with the sauce
1 tablespoon Dijon mustard
Olive oil for cooking
1 clove of garlic
Shallots
300 ml (10.14 ounces) of white wine (a standard wine bottle is 750 ml)
Garnish bouquet (1 bay leaf plus 1 bunch of thyme)
250 ml (1 cup) crème fraîche
Salt, pepper
Directions
Brush the pieces of rabbit with whole-grain mustard. Chop the shallots and garlic.
Heat a little olive oil in a sauté pan, then brown the rabbit pieces over medium heat (without burning them), until they are golden.
Remove the pieces and keep them warm. In this same sauté pan, add the garlic and the chopped shallots then brown them until they are translucent.
Add the white wine, a glass of water, the bouquet garni and bring to a boil for 1 minute. (This will drive out the alcohol.)
Reduce heat to low, put the pieces of rabbit back, then cover. Simmer for ¾ of an hour (the more it simmers, the better). Uncover and leave on the heat for another quarter of an hour to evaporate the excess water from the sauce.
A few minutes before serving, mix the cream with the Dijon and whole grain mustard and a little pepper in a bowl. Add this cream to the dish, and mix it with your sauce.
Salt to your taste.
DAVID GWYNN

Co-owner, Grove Market Cafe, Vertigo
Chef and restaurateur David Gwynn has long been known for his creative, bold cuisine at his former fine dining destination, Cypress, and his two current venues, Grove Market Cafe and Vertigo, all run with wife and dessert specialist, Elizabeth.
Yet, when it comes to the holidays, especially Thanksgiving, Gwynn is all about traditional childhood favorites.
"As the holidays draw near, you start feeling like you want to eat the things you grew up with," said Gwynn. "We still do Southern — turkey and dressing. I love sweet potato casserole. I love all that stuff. But I'd be willing to try something different."
The Gwynns, both Tallahassee natives, enjoy a mix of dishes on Christmas. His mom would often serve a hearty beef and vegetable soup, oysters, corn muffins, oysters, coconut cake and fruity ambrosia salad, a favorite of his granddaddy's.
"We have a lot of different things to choose from on Christmas night," he said.
At Cypress, Gwynn created a repertoire of high-end Southern and regional-style fare, utilizing local produce and seafood. Favorites included oysters and biscuits, shiitake mushroom soup, sugar cane-mopped ribeye, Southern pecan turnovers and house-made ice cream.
After 21 years, the Gwynns closed Cypress Restaurant this past summer. The Tallahassee icon was such a frequent winner of Florida Trend's Golden Spoon Awards that the space was named to the Golden Spoon Hall of Fame.
But there have been challenges. The Gwynns had to pivot during the pandemic, doing takeout, adding small plates and to-go cocktails, but the restaurant held strong.
"We didn't close because of COVID or lack of business," Gwynn said. Still, there were staff shortages to deal with and the loss of a lead line cook. "It was taking a toll on us.
"We're enjoying time off to spend time at other restaurants," said Gwynn. "We definitely miss the interaction with our customers and our staff, but we're happy we can reconnect with Grove and Vertigo, seeing our staff and customers there."
Gwynn is sharing his recipe for the sweet potato gnocchi that he served at Cypress with a mix of mushrooms, Brussels sprouts and brown butter. It was a hit in the restaurant, and it's bound to be a winner at your holiday meal.
Grove Market Cafe,
1370 Market St., (850) 894-5060
Vertigo, 1395 E. Lafayette St.
(850) 878-2020
Sweet Potato Gnocchi

(gluten-free)
Ingredients
1 ½ pounds roasted sweet potato purée (2 medium-size sweet potatoes)
1 pound gluten-free flour
4 ounces almond meal/flour, finely ground
1 tablespoon salt
1 teaspoon black pepper
2 ounces olive oil
Directions
Preheat oven to 350 degrees.
Rinse the sweet potatoes and place on a sheet pan. Bake in a preheated oven until an inserted knife pierces without resistance, about an hour.
Remove potatoes from the oven and let sit until cool enough to handle.
Peel sweet potatoes and blend until smooth in a food processor. You may use a potato ricer alternatively.
Place puréed sweet potatoes in the bowl of an electric mixer. Add gluten-free flour, almond meal, salt, pepper and olive oil. Using the dough hook, mix on medium speed until a dough is formed. If no electric mixer, then combine all and knead by hand until a dough forms.
Divide the dough into four pieces. Lightly dust the surface with gluten-free flour and using the palms of both hands, roll each chunk into a ¾-inch-thick, rope-like shape. Cut into 1-inch-long pieces.
Cook gnocchi in boiling, salted water until they begin to rise to the surface, about 2 minutes. Drain and cool.
To serve, lightly brown in a hot sauté pan with clarified butter or olive oil.

As a holiday side dish, Gwynn suggests this option: Brown the sweet potato gnocchi with garlic, chopped fresh sage and thyme then add chopped cooked bacon and roasted Brussels sprouts to finish. Serve with a light pinch of nutmeg and grated Parmigiano-Reggiano cheese. He notes that his recipe yields six or so dozen gnocchi so he would use roughly ½ teaspoon each garlic, thyme and fresh sage per dozen gnocchi.
Photo by Saige Roberts (Gwynn)
SAM BURGESS

Owner, Pineappétit
Sam Burgess grew up cooking in Cleveland, Ohio, but he's known for the "Caribbean Soul" menu he created at his Tallahassee restaurant and food truck, both named Pineappétit. He was featured in the September/October edition of Tallahassee Magazine.
In recent years, he's been catering at the holidays, but he is hoping that this year will be different. "I might get to spend the holidays with my family for the first time in a long time, and my mom wants me to make seafood lasagna."
You can make it, too. Here's the seafood lasagna recipe from Burgess.
Pineappétit, 2037 W. Pensacola St. (850) 454-5404
Seafood Lasagna
Ingredients
Seafood
2 packages (4 ounces each) cooked shrimp
1 jar jumbo lump crab
Three 6-ounce salmon fillets
Produce
2 cloves garlic
1 onion, medium size, finely chopped (½ cup)
½ cup parsley, fresh, finely chopped
½ jar sun-dried tomatoes
1 cup mushrooms
1 cup spinach
Other ingredients
1 egg
Alfredo sauce (either your own recipe from scratch or from the jar)
9 lasagna noodles
¼ cup Cajun seasoning
¼ teaspoon pepper
½ teaspoon salt
2 tablespoons Italian seasoning
4 cups shredded Italian six-cheese blend (with mozzarella)
½ cup Parmesan cheese, grated
1 container ricotta cheese
Directions
Heat oven to 350 degrees. Cook noodles as directed on the package.
In a sauté pan, cook sun-dried tomatoes, mushrooms and spinach, then set aside.
Prepare your favorite Alfredo sauce or use a commercial brand and heat in a pan with your choice of spices to taste. Burgess prefers a mix of Cajun seasonings, black pepper and garlic.
In a medium bowl, mix egg, Parmesan cheese, ricotta cheese and ¼ cup of the parsley and set aside.
Drain noodles. In an ungreased, 9-by-13-inch (3-quart) glass baking dish, spread ¾ cup of the sauce. Top with 3 lasagna noodles.
Spread ¾ cup of sauce atop the noodles, then layer a portion of the ricotta-Parm mixture to cover, half the seafood mixture, half the vegetables and a cup of shredded Italian cheeses.
Top with 3 more noodles and repeat layers used in Step 6.
The third and last layer, top with 3 noodles. Then spread sauce and sprinkle remaining shredded cheese.
Bake for 40 to 45 minutes or until the cheese is a light golden brown.
Let stand 15 minutes before cutting. Sprinkle with parsley.