Putting Your Best Face Forward
Women seek ways to make faces smoother, fuller, fresher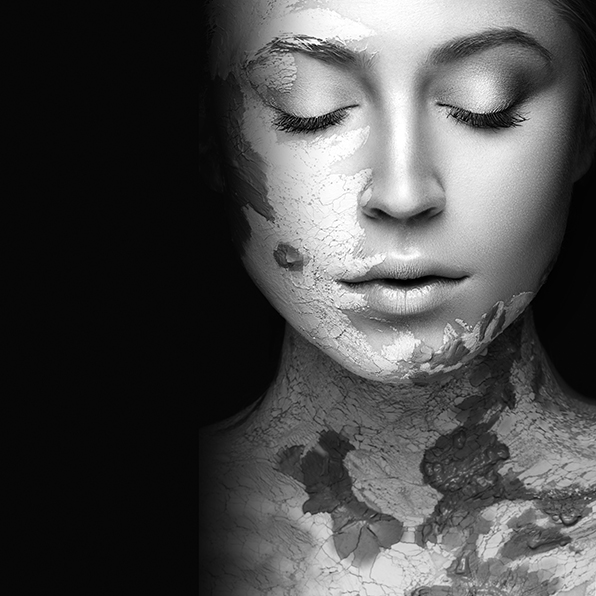 Let's go back in time.
In Imperial China during the Qin Dynasty, the Empress took great pride in her facial beauty, which she maintained with seaweed and jellyfish treatments. In the late Middle Ages, women hoarded chalk and other substances used to achieve the whitened face of the wealthy woman. In a 1920s powder room, you were likely to find a hefty bottle of Palmolive soap, but no dishes. Palmolive was believed to act as an excellent agent for bringing about smooth, clean skin.
While a focus on facial care will never fade, specific routines will. Set aside the impulse to test your Dawn dish soap as your morning face wash. Instead, brush up here on the newest and friendliest facial trends.
Lisa Mergel, owner of Tallahassee's Kanvas Beauty, finds that masks ranging from eye masks to cloth masks have overtaken other beauty approaches. "Lines we have carried since October offer new masks to do at night," she said. "We're seeing that as a trend geared towards anti-aging."
Charcoal masks have quickly become a hot commodity. While it's best to avoid the briquettes from last night's barbecue, activated charcoal helps release toxins, bacteria and dirt from your face.
"I like clay masks because they are very soothing, but charcoal has the same effects as clay," Mergel pointed out.
Facial care, of course, need not be limited to the skin. Amber Caplan at Tallahassee's Bumblebee Waxing said the eyelash extension fad came about organically in her store four years ago.
"I'm an educator, and I was at a trade show and I saw the change in the quality of the lashes from where they were a decade ago to where they are now; so I decided it was time to bring it on with the nicer adhesives and the nicer fabrication of the full-length lashes," Caplan said. "We always want more as women, the grass is always greener, and eyelash extensions really enhance your features."
Just like they might purchase hair extensions to achieve a long, luscious look, women strive for thick, full lashes with eyelash extensions. Whether you're into a certain length, curl or even diameter, eyelash extensions can be catered to any eye shape.
---
Erasing Facial Lines
Dr. Kristen Snyder Costa at Southeastern Plastic Surgery recognizes that people often prefer to avoid surgery, a reality that makes injectables an attractive option. According to Costa, there are basically two types of injectables. "Fillers typically are meant for volume so they can go in the lips, they can go in the folds that come from the corner of the nose down, the corner of the mouth down, or cheeks," Costa said. "As far as neurotoxin injectables like Botox, Dysport and Xeomin, those are more for around the eyes, the brow and forehead lines." Costa adds that procedures last no longer than 45 minutes, and with a dab of powder (if any), you'll be ready to go.