Our Urge to Travel is Irrepressible
This has been a spring rather silent.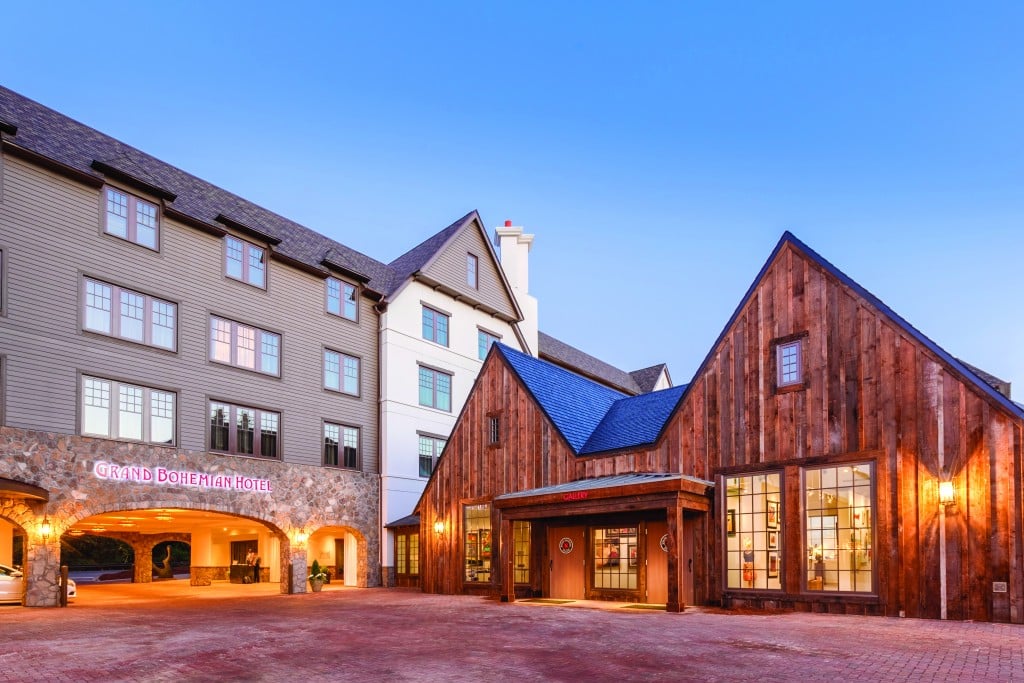 "But it has loudly provided reminders that our wanderlust in incurable and that Leon and neighboring counties are very much in bed with the hospitality and tourism industries. They were hit first by the pandemic, and the first cut was the deepest. Here, we have longed through much of this year to regain our freedom to move about the country. And we can trust that many thousands of people from all over have been frustrated by the need to postpone plans to visit our region and state. Nothing prevents us from planning our next excursion, of course, and on following pages, we profile destinations of merit for you to consider. As for the Sunshine State, Dana Young, the president and CEO of Visit Florida, reminds us that it has a history of bouncing back far more quickly from crises and disasters than other parts of the country. Young says about herself that she is a fan of the Real Florida, including places like Wakulla Springs, and often asks people not about their favorite amusement ride, but their favorite swimmin' hole. Tallahassee has a way of keeping it real. Real fine." — Steve Bornhoft
Golfing, walking, winemaking, boutique shopping, racecar driving, or doing nothing at all — we found just the place for all of those and more. We share destinations at which you — when the time is right — could arrive on a Friday night and return Sunday or Monday, perhaps refreshed and probably rewarded. Get away. Just make sure that you come back.
---
Meet Birmingham's charming neighbor
by Jennifer Agress
Visit this upscale neighbor of Birmingham, Alabama, and you'll find the best of everything. Mountain Brook's restaurant and bar scene alone is worth the visit. But it offers much more, including a zoo and a bevy of vast gardens, plus a range of charming boutiques and big-name department stores. Perhaps most notably, it offers motorsports.
There's no better place to stay than the Grand Bohemian Hotel Mountain Brook. Part of the always impressive Kessler Collection, this opulent but relaxed, art-inspired hotel feels like a cozy escape, just a 15-minute drive from Birmingham.
When you visit Mountain Brooke, be sure to try these fantastic five experiences:
Make your own wine at Grand Bohemian Hotel Mountain Brook.

Take advantage of Grand Bohemian's five-star amenities — especially its wine blending class. Thanks to the Classes by Kessler program, this boutique hotel boasts on-site wine blending classes and a cooking school. For 90 minutes, let the hotel's in-house sommelier teach you about winemaking, its history, grapes, tasting and aging techniques and more. From there, you'll get to make your own unique wine by blending your favorite Kessler Collection reds.

Don't miss Alabama's largest farmers market.

Every Saturday, Pepper Place hosts an indoor-outdoor market where 100-plus food and gift vendors sell their Alabama-made, Alabama-grown goods. The people behind the booths are the harvesters, farmers and creators, themselves. From 7 a.m. to noon, browse tables of fresh fruits and vegetables, herbs, homegrown plants, fresh meats, cheeses, pastries, candles, homemade jams and more; watch live cooking demos or listen to live music. Tip: If That Cheesecake by Tammy Smith is there, you want to get that cheesecake.

Visit the motorcycle museum that got a Guinness World Record.

Race car driver George Barber had a passion for all things fast, so in 1988, he started curating what would become the world's largest motorcycle collection. Today, Barber Vintage Motorsports Museum is home to 1,600-plus motorcycles, all made in the last 100 years by 200 different manufacturers in 20 countries. And while you can take the driver out of a race car, you can't take the race car out of the driver. Barber also holds the world's most extensive Lotus collection and a slew of hard-to-find race cars. Fun fact: In 2014, the museum became recognized as the largest motorcycle museum in the Guinness Book of World Records.

Go "full throttle" at Barber Motorsports Park.

After you see all those speed devils, hop in another one. Barber Vintage Motorsports Museum is connected to the 880-acre Barber Motorsports Park, which has a world-class, 17-turn, 2.38-mile racetrack. Stop by the official Porsche Sport Driving School, where a professional driver will race you around the track in a Porsche 911 at 120 mph.

Enjoy a mouthwatering, five-course dinner — at a brewery.

From the outside, Back Forty Beer Co. is a cool brewery. Go inside, and it's your new favorite. Outside of yard games and playful brews like the Freckle Belly IPA, Back Forty throws a weekly beer-pairing dinner with farm-to-table plates whipped up by executive chef Russ Bodner.
Destination: Mountain Brook, Alabama
Driving Time: About 5 hours
Distance: 300 miles
When you go: Grand Bohemian Hotel Mountain Brook
2655 Lane Park Road, Mountain Brook, Alabama, (205) 414-0505
---
A slower experience that will suit all your senses
by Melissa Spear
I adore saltwater. I practically live to smell it, to float on it and perhaps especially to look at it.
So when I visit the ocean, I don't care to see tourist attractions, amusement parks and blocks upon blocks of boutiques, coffee houses and chic restaurants. I want to see the beach.
That's what brought me to St. Simons Island, a community of about 12,000 people in southeast Georgia's Golden Islands — and I hardly left disappointed.
I stayed at The King and Prince Beach & Golf Resort, which gave me an unobstructed view of the Atlantic Ocean in all its splendor. This part of the coast serves as home to, among other species, jellyfish, sea turtles and marine mammals, including the near-extinct North Atlantic right whale.
Amid the vastness of the Atlantic, you feel a welcome sense of remoteness, yet not isolation. The coastline lacks the high-rise resorts and the crowds of so many coastal beaches, allowing for quiet strolls alongside talkative surf and seagulls.
Make note of the tides. During my visit, their extremes left either a massive beach or no beach at all, the latter of which meant more saltwater for me.
When the tide recedes, you never know what it's going to leave behind. Take Driftwood Beach, on nearby Jekyll Island. It's aptly named for its driftwood — beautiful and, you might say, otherworldly. I found the beach hard to find but certainly among the highlights of my three-day visit.
You'll get my drift on this: Three or four days of tranquility isn't for everybody. If that's the case, remember that you're smack between Jacksonville and Savannah and can reach either city in fewer than 90 minutes.
Chances are, though, you'll want to stick around.
St. Simons Island and Glynn County feature head-turning saltwater and freshwater marshes that locals boast as national treasures. Poet Sidney Lanier put a spotlight on them in the poem, The Marshes of Glynn, in which he wrote:
"Oh, what is abroad in the marsh and the terminal sea?
"Somehow my soul seems suddenly free"
The island also touts the Avenue of the Oaks, a double row of 160-year-old oak trees that leads to the entrance to Sea Island Golf Club, a top-ranked destination in a regional golf mecca.
But St. Simons Island exudes neither a resort-focused nor touristy vibe. You experience a historic community that retains its charm. Its downtown remains a small strip of old buildings that house restaurants, shops, an ice cream parlor, even a quaint little barber shop.
The island also boasts several worthy sites, including a World War II museum at its historic Coast Guard station and a museum at an active historic lighthouse, which offers visitors blue coastal views.
The King and Prince resort is a short drive from the lighthouse museum or to the downtown strip. It'll give you every reason to stay put, including seaside pools, ocean-view balconies and oceanfront dining.
The resort touts Echo restaurant as the island's only indoor/outdoor oceanfront dining spot. I'll add that it offers great food and gorgeous presentations.
Salt? No worries there.
St. Simons Island gave me my fill.
Destination: St. Simons Island, Georgia
Driving Time: About 3.5 hours
Distance: 240 miles
When you go: The King and Prince Beach & Golf Resort, 201 Arnold Road, St. Simons Island, Georgia, (800) 342-0212
---
Shop and sip through this charming city of retailers large and small
by Rebecca Padgett
I observed smiling boutique owners as I strolled, peach tea in hand, through a Saturday farmers market. Later, I dined on creatively curated dishes in a historic house that now serves as a hip restaurant. Then I joined other picnic-blanket sitters in a performance by the city's symphony orchestra.
That's Alpharetta, Georgia — a city of note with cheer, taste and charm.
Alpharetta offers a beautiful blend of old and new that I often find in Southern cities on the rise. It features distinct shopping districts, a creative culinary scene, award-wining parks and plenty of community-based activities.
A suburb north of Atlanta, Alpharetta moves at a slower pace than much of the sprawling metropolitan area. You'll want to go with the flow and walk the city for its shops — more than 250 of them. They range from locally owned boutiques to nationally renowned luxury retail brands.
You can explore Alpharetta by its five points — Downtown District, North on Main District, Windward District, Avalon District and North Point District — each with individualized character and culture.
The North Point District contains North Point Mall, which is anchored by department stores Von Maur and Macy's, while boutiques such as Sugarboo & Co. and Society Boutique offer fashion pieces and home décor.
I reverted to girlhood upon entering the American Girl Boutique & Bistro, complete with a doll hair salon and a café equipped with tea for your girl and her doll. You should end your day in the North Point District with a concert at the 12,000-seat Verizon Amphitheatre, which hosts mainstream performers throughout the year.
The serious shopper should devote a day to Avalon, which merges shopping, dining, entertainment, living and working in an aesthetically pleasing hub that centers on Avalon Boulevard. The district also boasts one of three Chanel Fragrance and Beauté boutiques in the U.S., offering personalized makeup, skincare and fragrance experiences.
Elsewhere, create custom jewels at the Kendra Scott Color Bar, stock up on pretty paper products at Paper Source, and enjoy lunch at Cru Food & Wine Bar. Take your wine in a to-go cup and continue exploring.
You'll find green spaces that encourage you to kick back and enjoy live entertainment. You can do so with a sweet treat from Jeni's Splendid Ice Creams.
You can tell a lot about a city from its business district. In Alpharetta, my downtown favorites included Korner Soak's luxurious bath products, All Inspired Boutique's heartfelt mission of gratefulness and sharing, Comeback Vinyl's impressive selection of records old and new, Clothes Horse Men's Apparel & Gifts' quality selection of guys' clothing and Magnolia Moon's fashion forwardness. I also appreciated the customized wine tasting at Fermented and exemplary food presentation at Restaurant Holmes.
Alpharetta doesn't worry about those Atlanta skyscrapers. It simply soars with heartfelt Southern hospitality.
Destination: Alpharetta, Georgia
Driving Time: 5 hours
Distance: 300 miles
When you go: Courtyard Marriott Alpharetta/Avalon, 11700 Amber Park Drive, Alpharetta, Georgia, (770) 475-9955
---
The perfect golf retreat, in a place that feels far from home
by Jay Revell
The first thing that struck me about Streamsong Resort is how it is far off the beaten path.
It's detached from prominent tourist hubs, providing a different take on vacationing in Florida, including for a long weekend.
You'll find no expressways or interstates leading to the front door. My route to Streamsong featured two-lane country roads that offered a taste of old Florida. I found strangeness and delight in arriving at such a place in the middle of nowhere.
Set in Polk County about 45 miles southwest of Tampa and about five hours from Tallahassee, Streamsong feels a world away from the hustle and bustle of Florida's population centers. It occupies land that was once home to a massive phosphate mining operation. That land now trumpets a world-class resort featuring three of Florida's top-rated golf courses, with excellent dining and interesting excursions.
For me, it was the perfect place to get off the grid for a few days.
It all begins with golf.
First, a little background: The idea for Streamsong originated when executives at The Mosaic Company sought a creative way to reclaim land after decades of mining. In a bold and imaginative move, The Mosaic Company hired acclaimed course designers Tom Doak, Bill Coore and Ben Crenshaw and set out to build an ambitious resort.
Opened in 2013, Streamsong debuted with both of its original courses, Streamsong Red and Streamsong Blue. Both courses are routed through massive sand dunes and deep freshwater lakes that were left on the property as a result of mining operations.
The resort since has added Streamsong Black, designed by golf course architect Gil Hanse, and the Red, Black and Blue courses ranked Nos. 2, 3 and 4 among Florida courses in Golfweek's Best Courses You Can Play for 2019.
They're certainly unique, with surprising elevation changes, expansive playing corridors and sweeping vistas of Florida's wild side. I found myself transfixed by this unique Florida golf experience.
After golf, I turned my attention to other resort offerings. They include the Streamsong Lodge, which features 216 guest rooms, an eclectic mix of amenities and restaurants that stay on their game. You'll find the casual P2O5 great for breakfast or lunch between activities and the chic SottoTerra ideal for a special dinner. SottoTierra's braised beef was possibly the best dish I've ever had on a golf trip.
The Lodge also features the cavernous AcquaPietra Spa, an unrivaled rooftop lounge called Fragmentary Blue and a glimmering infinity pool overlooking one of the property's many lakes. With such places to pass time and relax, even a day with no golf can be quite the treat.
I tapped the staff for guidance on other area adventures. They offered numerous options. Guests can depart from the lobby on excursions for bass fishing and sporting clays, which pair well with miles of scenic trails on-site. I also suggest an early morning on a boat with seasoned fishing guides.
Take it from me: You can get lost in everything this place has to offer.
Destination: Streamsong
Driving Time: About 5 hours
Distance: About 300 miles
When you go: Streamsong Golf Resort, 1000 Streamsong Drive, Bowling Green, Florida, (888) 294-6322