Ology Brewing is Expanding Its Product Line
Owners and distillers at Ology took on what was certainly a fun experiment.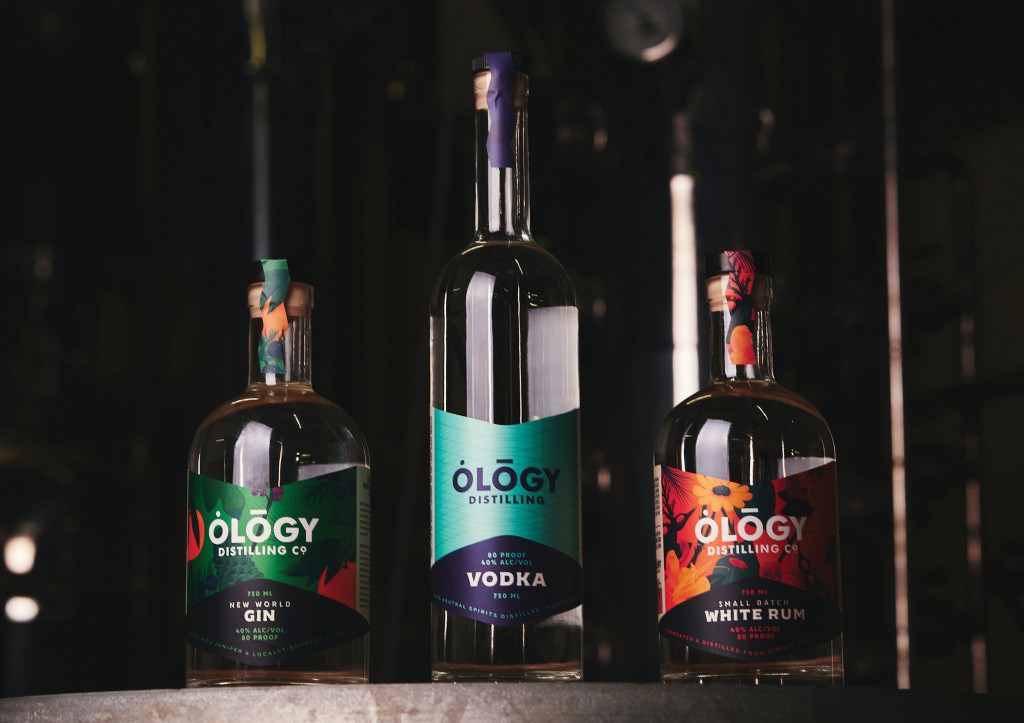 The potato is a versatile crop, producing kid-friendly items like french fries, tater tots, hash browns, and mashed potatoes. It is also sure to put a smile on adults' faces, a warm one when distilled to make vodka.
Owners and distillers at Ology took on what was certainly a fun experiment. They spent four months messing around with different vodka recipes to produce their Potato Vodka.
"We had a corn vodka, a potato vodka, we had a wheat and a rye," said Ology's lead distiller, Jason Grant. "And among all of those, we listed what we liked, what we didn't like. The corn seemed a little too sweet. The rye and the wheat were a little too heavy on the alcohol taste."
The "appeal" of the potato — sorry, one dad joke and we'll stop there — with vodka?
"It was cleaner than everything else," Grant said. "The potato came off really nice and smooth. And it had a clean finish. It didn't linger around the palate."
Grant and his colleagues at Ology, a three-year-old business in Tallahassee that began with a focus on craft beers and coffee, were immediately on to something with their first distilled product.
Ology has not been a crawl, walk, run company — it has been in sprint formation from the start. Beer still makes up most of the business, more than 80 percent, but vodka has positioned itself as a star on the rise because of its taste and affordable price. Ology's vodka will set you back just $22 for a tall, sleek 750 ml bottle.
This was part of the vision of Paul Woodward, Brian Clark and Nick Walker, who have been friends since middle school in Tallahassee. After college, they reunited, brought on David Arendt to lead operations and special projects and started Ology. Grant soon joined in, seeing that the group had the financial backing and infrastructure to make the dream of opening a distillery a reality.
After months of planning and with a distilling license in hand just a week, Ology's staff was ready to expand its product offerings. But like nearly every other business, the coronavirus pandemic complicated their efforts.
"COVID changed a lot of things," Woodward said. "One of the first products from the distillery was hand sanitizer. COVID started hitting and people were desperate for hand sanitizer. We were able to just crank out a bunch of that for the local market and for the state."
Once the mad dash to produce hand sanitizer subdued, Grant and Aleks Alexander, who had a decade of experience at distilleries in Colorado and the Caribbean, were able to refocus on vodka. Ology was then able to fill online orders and offer pick-up of vodka at its location off Powermill Court.
Woodward says only 1 percent of vodka produced is derived from potatoes. A smooth, distinctive flavor at an attractive price has made Ology's vodka stand out, with orders shipping across the nation.
"I'm ecstatic that the vodka is doing well," Grant said. "One of my goals was to have a brand that's locally inclusive. A lot of people, whenever they hear 'craft,' they just kind of shudder, hoping that when they look at the price tag, it's under $60."
The success of the vodka release was encouraging and prompted an attempt at producing rum, which Ology launched in late February. After a few months of experimentation, Grant had the right flavors.
"For ours, it is simply molasses, water and yeast," Grant said. "There are fruity flavors that come through. A little bit of pear, a little bit of green apple, and then that deep molasses character comes in at the end. None of us had really had rum that tasted that good."
White rum isn't your traditional offering in the growing beer and distilled spirits scene. It serves to further set Ology and its growing staff of 21 employees apart, while also putting Tallahassee on the map.
"Our white rum is the kind of product that I look at and say you can't get anywhere else," Woodward said. "It's something I think Tallahassee will be able to take pride in knowing that we're one of the few U.S. producers making high-quality white rum."
First vodka and now, rum. Grant said he is also working on a gin that blends in flavors from satsumas. Grant, who has multiple degrees in biochemistry, has enjoyed the experimentation and sampling the results.
"It's definitely a stretch from one lab setting to another lab setting," Grant said. "You're in the biochemistry lab, you definitely don't want to drink what you're working with. It might turn out poorly for you.
"You keep on talking about it and saying, 'Yeah, I'm going to do this one day.' And now here we are doing this. And it's happening — there's a product on the shelf that I can walk in and say, 'Hey, I made that.' And it's just a cool place to be. It's surreal."
ASSISTING the STATE'S PANDEMIC RESPONSE
When the pandemic became a grim reality, Ology was among the first companies to devote time and facilities to the production of hand sanitizer. In April 2020, it sent its first truckload of 2,500 gallons of FDA-approved sanitizer to the State of Florida for distribution. Bar and production staff participated in the sanitizer project — Ology's contribution to helping Florida keep its residents safe from infection. End users of the sanitizer thanked Ology for its hard work and generosity.