Non-Compliance Hinders Recovery, Frustrates Physicians
Ignoring 'Doctor's Orders'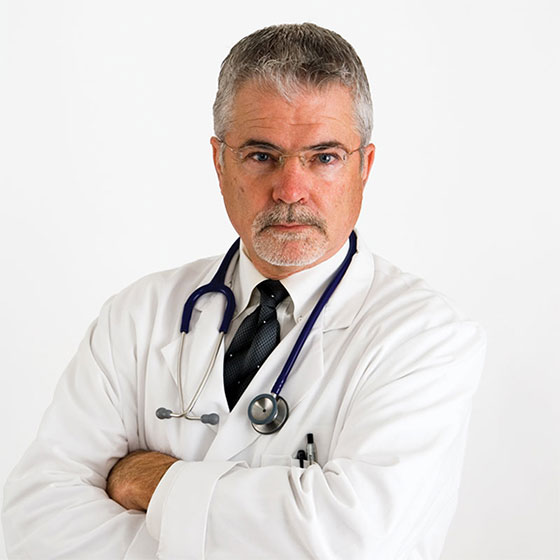 You probably know the offender. Her blood pressure and glucose levels are creeping higher, so her doctor suggested she lose weight — for the fifth year in a row. His doctor told him to get more rest, and he intends to, as soon as work slows down so he can stop working 18-hour days. Perhaps you are the offender, taking antibiotics prescribed at a three-a-day dose twice a day for convenience, or quitting them altogether when you feel better. Maybe you opt to forego medication when money gets tight.
Dr. Tracey Hellgren, medical director for Patients First, estimates just half of her patients comply with her recommendations — on a good day. Hellgren's estimate represents locally what physicians grapple with across the United States — patient compliance. Non-compliance is the culprit in some 125,000 deaths and up to 10 percent of hospital admissions per year, and costs the nation's health care system an estimated $290 billion annually.
"I want to see my patients get and stay well," said Hellgren, who believes that, when possible, lifestyle changes trump medication. "It is very frustrating when you know other things can be done to help a patient, but the patient won't do them."
Statistics show Americans' desire for health and motivation to follow doctors' orders are two very different things, influenced by finances, lifestyle and ability to tolerate unpleasant side effects. Sometimes, patients worry about their image in social situations and are reluctant to take medication during dinner or ask for special meal accommodations. Unfortunately, in-the-moment decisions to not comply may not seem significant immediately but can add up to negative long-term effects.
"When patients feel fine, they believe they are fine," said Hellgren, who has been in practice for 20 years and has watched patients deteriorate after not taking medication or getting proper nutrition, exercise or rest. "There is no foolproof way to know when the body will say 'enough is enough.' But patients do decline when they don't follow orders. Sometimes it takes five years, sometimes it takes 20."
Finances, responsibility play a role
Financial stress among typically compliant patients is particularly bothersome for Hellgren who, since the onset of the Great Recession and in its aftermath, has seen them become non-compliant. "If they don't know if they are going to have a job in two months, of course they don't want to come in and have to make a copay," she said.
Sometimes patients place real or perceived responsibilities above their own health care. Think for a moment: You likely have a high-achieving friend who works through the night in lieu of sleep. Or you know a stressed-out parent or caregiver — statistically more likely to be a woman — who is clinically fatigued but ignores the doctor's order to rest.
But sometimes there is no real — or, at the very least, detectable — reason patients ignore a doctor's advice.
"Nothing works for everybody. If the patient has the time and money and is not complying, you have to ask, do they care?" Hellgren said. "Sometimes, they don't. Sometimes they just say 'yes' for the entire appointment, walk out the door and never give anything you said a second thought."
---
Medical smartphone apps empower patients
According to the National Community Pharmacists Association, patients' connection with a pharmacy is the top predictor of medical compliance. Danny Jackson, a 30-year veteran pharmacist and owner of Stewart's Pharmacy, agrees that while budget, side effects and lifestyle influence compliance, sometimes the reason for it is simple: patients forget.
Mobile technologies are creating ways for patients to be reminded to take medication — by their smartphones. Over the last decade, the U.S. Food and Drug Administration has cleared about 100 mobile medical applications; about 40 of them over the last two years.
Jackson says technology works for some, but not others. "Technology can make it easier for some people and complicate it for others. Some swear by the good old pillbox," he said. "Every patient needs to come up with a way that works for them and helps them remember."
TMH takes face-to-face approach to increasing patient compliance
The single factor that most complicates patient compliance for doctors is, ironically, a variable: circumstances. In 2013, Tallahassee Memorial HealthCare teamed up with Capital Health Plan and the Florida State University School of Medicine to open The Transition Center, which provides custom follow-up care to patients deemed to be at a high risk of non-compliance: those who are uninsured, have no primary health care provider or have been hospitalized three or more times in the course of a year.
"The Transition Center addresses the breakdown that happens when a patient is discharged from the hospital without a medical home or access to resources needed to get well," said Lauren Faison, the center's administrator. "Our staff takes a lot of time to listen to patients to learn about experiences or circumstances that may cause them not to comply."
The Transition Center's individual solutions include transportation, prescription resources, remote vital signs monitoring for high-risk patients and more. Transition Center staff also helps patients choose a primary doctor and access other assistance they need to recover and stay healthy.