Move Over, Chevy
Homeowners devote garages to the highest and best uses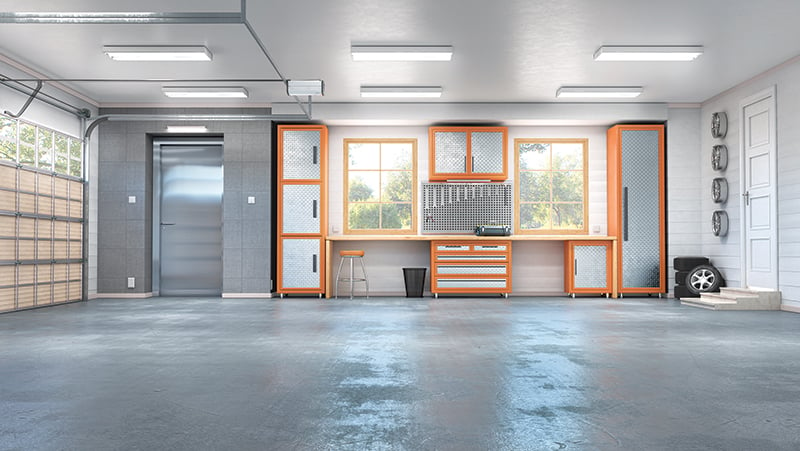 Garages and carports have never been just for vehicles. Sure, they are great for keeping pine sap off of the paint and leaves away from your windshield wipers, but before long, they assume other roles: storage, workshop or home gym.
With the cost of housing on the rise, homeowners are investing in garage renovations now more than ever as a way to maximize their space without upgrading to a larger home.
Graham Hartsfield, owner of Red Hills Construction, has completed two such projects in the last year and has a third one scheduled. By adding insulation, heating and air conditioning, Hartsfield's team can transform a garage into a livable space. This, he said, has become an attractive option for growing families.
"Most of what I'm seeing is families who bought a starter home assuming they're going to live there for a while while the kids are young," Hartsfield said. "Then they have more kids or the kids get older, and they see the increase in the cost to transition to a larger house. So, they look at adding square feet to the house they have."
Tacking on a bedroom or rigging a man cave is a simple project for contractors to tackle, but start adding bathrooms or a kitchen, and you may find yourself digging in the couch cushions for extra cash. Adding septic, Hartsfield said, can greatly increase the cost of your renovation process, particularly for older homes.
"Some septic tanks may be over 25 years old, and most septic companies in town won't do a connection to a tank that old because they don't want the liability," Hartsfield said.
Even a tank in good condition may not be large enough to handle an additional bathroom or a kitchen and thus require replacement.
Even without these complications, a contractor cannot always provide a firm estimate for renovation work without some leg work.
"People want me to come out and give them hard pricing," Hartsfield said. "Well, since there're load-bearing members in here, I'm going to need an engineer to come and check it out. Then you need engineering drawings and plans before you can even really give a great price."
The process of coordinating with an engineer and getting plans drawn up takes a contractor's time and effort, and that's not free. Recently, Hartsfield said, homeowners are taking matters into their own hands by pulling permits and finding an engineer on their own.
"By going to get an engineer and getting everything drawn up themselves, they save money, and it's easier for a contractor to come in and even give you a price. The cost of construction has gone way up, so homeowners are starting to say, 'I just need you guys to do the big hard stuff.'"
---
Top Uses for a Garage Space
Many homeowners have devised creative ways to utilize the space, transforming it into workshops, art studios or storage rooms.
» Storage
» Workshop
» Entertainment
» Home Gym
» Studio
» Mudroom
» Living Space Above Garage
» Ideal Parking Space