Melanie Pelc Reframes Attitudes About The Grieving Process
"Every single person deserves to understand that they can and should grieve."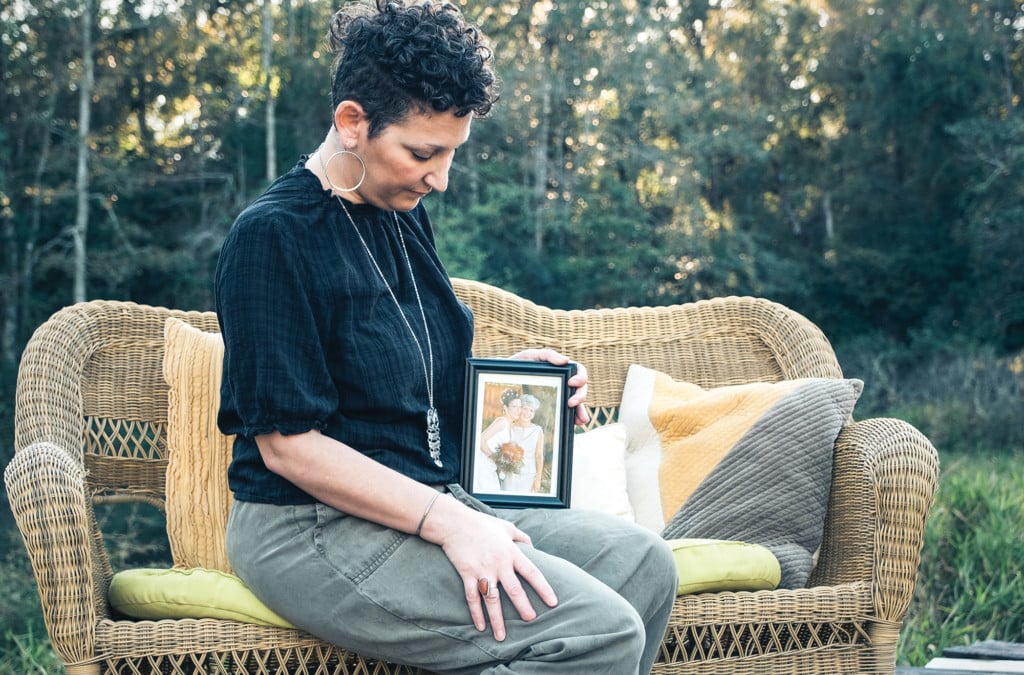 Melanie Pelc set out almost a decade ago to help others cope with loss.
In 2011, she created "Paws to Remember," a pet-loss support group that addressed the grieving process.
Later, having completed a master's degree in social work, she spent five years working with dying patients.
She noticed the difficulty their families had talking about and coping with grief and trauma — just as she had after her mother's death in 2006.
"Our society is a grief-denying society," she said.
Pelc said she observed a societal inability to talk through deeply intense emotions and saw a chance to develop the conversation.
In April 2018, she launched a nonprofit, The Living Room. The organization aims to create space, dialogue and coping mechanisms for the grieving process.
She laments America's culture as one that pressures mourning individuals to get over loss in a timely manner.
"Other cultures don't shy away from talking about people who have gone and thinking about them," Pelc said, citing her Jewish background and the practice of building grief into cultural holidays.
Much of our narrative surrounds an idea of getting on with our lives following traumatic events. Vapid expressions such as "time heals all wounds" and the concept of "moving on" isolates those who continue to mourn.
This problem extends beyond individuals. Pelc worries that traumatized communities do not give themselves enough time to address emotions from distressing events, such as the tragedy Tallahassee experienced in November 2018.
That month, community members gathered at three vigils to honor and remember the victims of the Hot Yoga shooting, Maura Binkley and Dr. Nancy Van Vessem.
Pelc highly values these gatherings and their purpose in community healing but emphasizes that emotional work cannot be done in one week.
When these vigils end, Pelc asserts, traumatized communities leave with their emotions unexamined and without knowing how to confront their grief. She called it "a silence in our community."
She suggested that communities need to give themselves time and dialogue to grieve for the loss of their members during such scarring events.
Pelc plans to expand her services into emotionally taxing professions, such as veterinarians and nurses.
These jobs demand daily exposure to the traumas of others, which weighs on the professionals over time. She aims to provide trauma coping programs to help employees manage the stress of their position and provide quality patient interaction.
"That would be a really great way to get better patient care — take care of the people doing it," Pelc said.
Studies from Mayo Clinic and American Psychological Association support her claim.
These organizations contend that medical professionals who receive burnout counseling provide better patient care. Ignoring these stresses could lead to devastating outcomes, she said.
"… If the grief isn't released, then it builds up and can lead to compassion fatigue and
burnout … all lending to the increase in suicide for physicians, veterinarians and nurses," Pelc said.
Everybody experiences grief frequently. For a universal emotion, grief manifests in individual experiences unique to every person.
Pelc said the work ahead requires a cultural shift and conscious effort to enrich our dialogue surrounding grief.
She looks to do what she can through The Living Room, whose mission statement she sees as simple:
"Every single person deserves to understand that they can and should grieve."
Learn More
The Living Room is a 501(c)(3) nonprofit organization that says it's "dedicated to empower strength and hope and promote healthful grief healing and awareness to all members of the community." Visit thelivingroomtlh.org