Make a Healthy Plan for Fitting in Fruits and Vegetables Into Your Diet
Fork It Over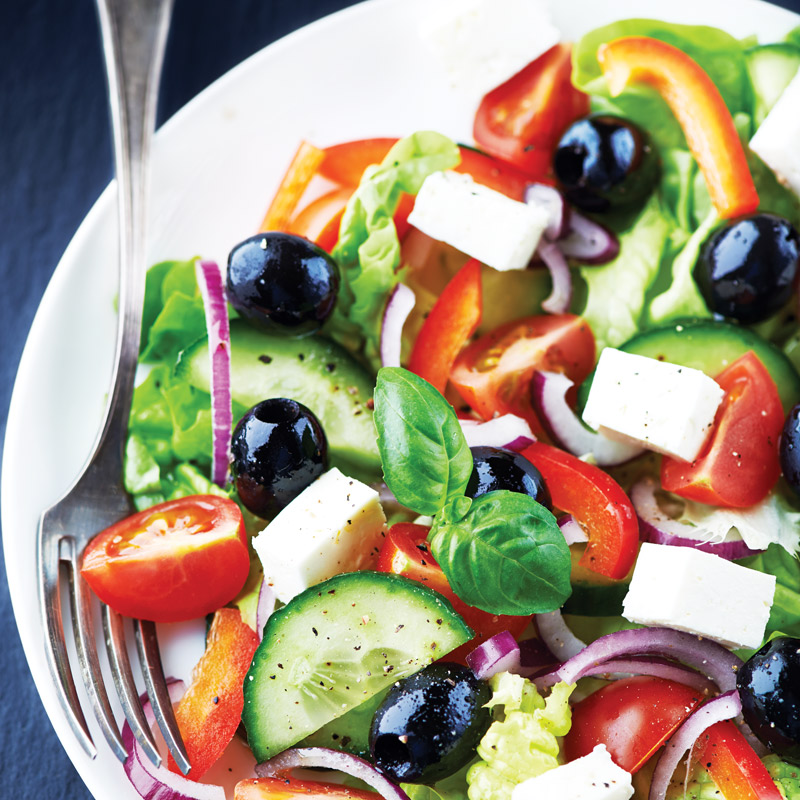 ---
Picking up a fork might sound like a surprising way to stay healthy when facing a serious illness, but eating right is a very effective tool to help survivors get well during cancer treatment and stay well after it. And, there may be no better way to ensure you're eating healthy than incorporating plenty of fruits and vegetables into your diet. In fact, research has shown that eating 2 1/2 cups of a variety of fruits and vegetables each day can help reduce a person's risk of developing a second cancer. It can also help you get to a healthy weight, which can help reduce your risk of cancer and possibly cancer recurrence, too. But how can you fit in those critical servings of fruits and veggies throughout the day in a way that's easy for you?
Get on board the "healthy bus," and pack in the produce with this simple, meal-by-meal plan suggested by the American Cancer Society.
Breakfast
Add strawberries, blueberries or sliced bananas to your hot or cold cereal.
Combine frozen fruit chunks, plain yogurt or milk, and ice in a blender and swirl it into a smoothie.
Fold sautéed vegetables or spinach into your scrambled eggs.
In a hurry? Grab a piece of whole fruit such as an apple or orange to eat along with your granola or cereal bar as you run out the door.
Lunch
Start with a small green salad. This not only contributes to your vegetable servings, it can help fill you up so you eat fewer high-fat and calorie-rich foods.
Load your sandwich with lettuce and tomato, or try sprouts or sliced cucumber, avocado or apple for a change of pace.
Choose broth-based vegetable soups, such as minestrone or vegetarian chili, when you want a healthy, hearty hot lunch.
Skip the chips and opt for a piece of fresh fruit or a fruit salad as your side dish.
Snacks
Satisfy that mid-morning or afternoon urge to crunch with a snack of cut-up vegetables dipped in salsa or hummus.
Combine fruit with a bit of protein, such as sliced apple with a handful of almonds, for a snack that offers a serving of fruit and the staying power to carry you to your next meal.
Dinner
Bulk up the dishes you already love by mixing in some healthy vegetables. Try stirring cooked peas, carrots or pureed squash into your pasta or throw in chopped green peppers, onions or mushrooms.
Bring vegetables to the center of the plate by serving a meatless main dish, such as baked potatoes topped with broccoli and cheese, or vegetable lasagna.
Go global. Try cooking favorites from around the world, such as stir-fries and curries that only use a small amount of meat and make vegetables the star.
---
For healthy recipes, visit the American Cancer Society's website. Register for their e-newsletter to have information sent to you.