Landscape Design 101
Shade-Loving plants that add life and color to your yard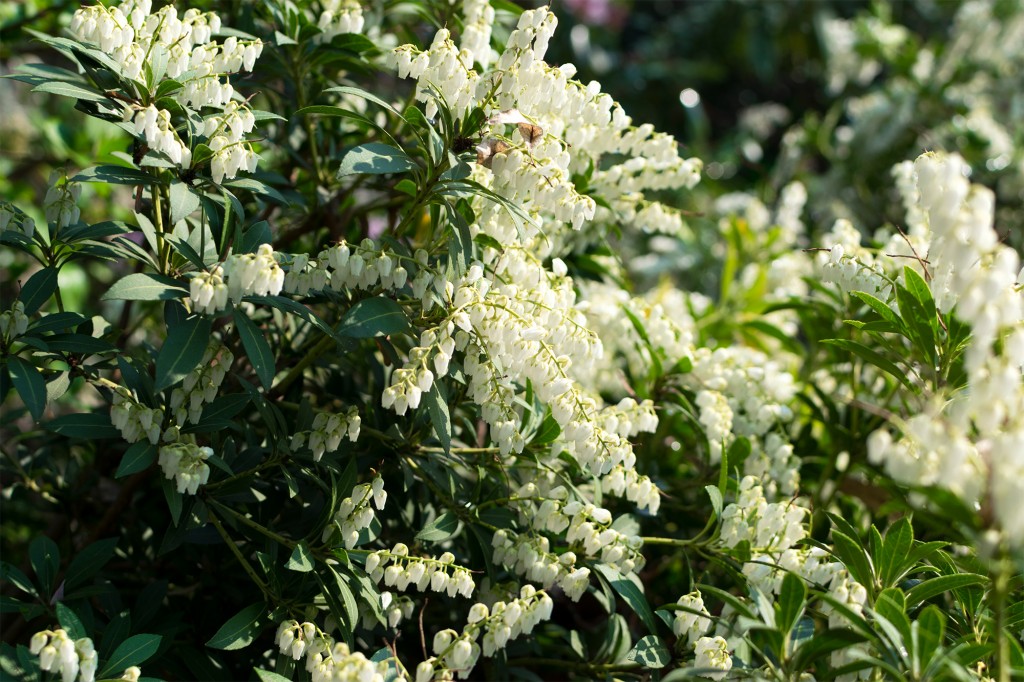 We're an official Tree City, and that's because most of us want it that way.
Our customers refuse to sacrifice their beautiful, lush trees for increased sunlight and bloom on the understory shrubbery.
That prompts them to come to me and say, "I love my azaleas — I love everybody's azaleas — but I'm looking to branch out with different plants and colors. I've got so much shade, though. What do I do?"
I tell them what I'll tell you: You have many colorful and compelling options.
You might find yourself surprised to learn that you can design a gorgeous landscape based on plants that thrive in the shade. Anywhere in your yard, you can boast a bed that features plants that vary in height, width, shape, color and texture — and you can keep your
trees, too.
Here's another bonus: You can do it with little maintenance.
My first installment of Landscape Design 101 offers a list of nine beautiful shade-loving plants that offer variety and durability. Once these plants are established, you won't have to worry about watering at midnight or on every third day, for example.
You'll certainly need to water them, of course, and we'll let you know how to and when. But you'll mostly want to make sure that the leaf litter in your bed isn't getting too thick and that your plants are planted correctly and occasionally fertilized. 
We'll also let you know other important details such as spacing and staggering.
As long as you put your shortest plants in the front of your bed and the tallest in the back, you can't mess up. My list of nine shade-loving plants includes a note on whether they'd best fit the front, middle or back.
The rest depends on your taste and imagination. When a customer asks me to design a landscape, I visit that person's yard with no preconceived ideas about what might work. I want to match your landscaping to your home.
For example, if your home is a colonial, I won't use palm trees, and if it's an Italian-style villa, I won't use manicured boxwood.
I take into account my clients' personal style goals as well as the design of their home, and I strive to select plants that will complement the structure, color and mood of their home. This helps to create a cohesive look that enhances, rather than contrasts, your
home's appearance.
A landscape design is a concept. When installing a landscape, we typically bring a few more of each plant variety than is shown on the plan. In doing this, we have the flexibility to add a few, subtract a few, or perhaps eliminate some entirely.
You really can't tell until the layout is right in front of you.
If you're putting in your own bed or planning your own landscaping, I suggest that you do the same.
If you think you'll need seven plants, get 10. That will give you flexibility. The important thing to remember is that you can bring back any plants that you don't use.
One more tip: When it comes to fertilizer, I'm now sold on Espoma Organic.
Remarkably, with this brand, you can seldom over-fertilize. Espoma won't burn your plants — so as is the case with enjoying these shade-loving plants, you can't mess up.
Esposito Lawn & Garden Center
2743 Capital Circle NE, Tallahassee  |  (850) 386-2114 |  EspositoGardenCenter.com