Invaluable Connections
Fitness flows from engagement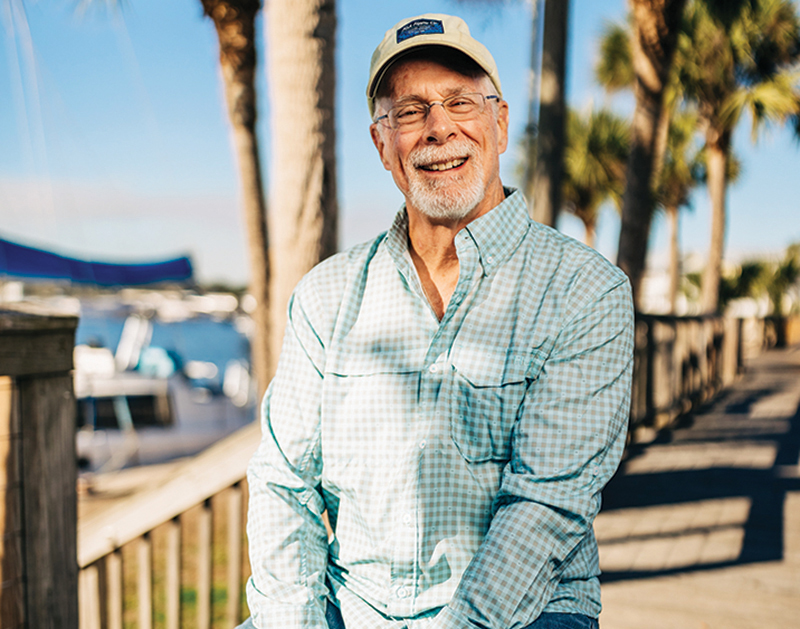 Before she developed breast cancer that later metastasized to her brain, Michelle Mecca of Tallahassee constantly pushed herself — to close the next loan, knock out one more set at the gym, win a fitness competition, be a great mother to her two sons and an outstanding friend to her friends.
Those strivings have served her as practice for dealing with difficulties arising from a rare and aggressive malignancy. To spend time with her today, as she struggles to suppress the ravages of chemotherapy, is to be reminded that you are operating at far, far less than capacity. The vast majority of us are merely cruising.
A conversation with Michelle comes as a kick in the ass.
I thought about her this morning as I rolled out, checked the AccuWeather and found that, yes, there was a weather window that would allow me to get a 5K in before my first remote meeting. I laced up my On Clouds.
I have been running since the time when Phil Knight produced his first pairs of waffle trainers. Several times a week, I complete a 3.1-mile course through my neighborhood, mindful of advice given me by a cardiologist, Dr. Greg Hartlage. Owing to a history of heart attacks and strokes on my mother's side, my primary care physician referred me to Hartlage for tests and told me to suspend running.
Hartlage countermanded that order after I aced a stress test.
"I want you to run as far as you can as fast as you can as often as you can," he told me, and I have tried to fill that prescription. Now, if I tried to quit, my visit to Mecca would prevent me from doing so.
Fitness is synonymous with engagement. Engage your body and mind in challenging ways, and reap the benefits.
It is popular at present to talk about "working from the inside out," to begin by discovering one's essence and assessing beliefs that may block you from realizing personal ideals. Don't merely fix the toaster; understand what it is that led you to buy a cheap toaster in the first place. Or something like that.
But it's equally important to let the outside in. For eight years, I taught as an adjunct professor of communication, first at FSU Panama City and then at Flagler College's satellite operation in Tallahassee. In getting to know my students, I asked them where they got their news. "Facebook," many said. "Twitter."
I encouraged them to swing open their door to the outside world more widely, in the manner of Karen Moore, the founder and CEO of a Tallahassee-based marketing and communication agency. She begins her days at 4 a.m. by reading her Bible and listening to a TED talk.
I'm up at that hour, too, reading or writing. My teacher Prudence Bruns would (gently) chastise me for not meditating during my quiet time before, say, reading a New Yorker interview with Neil Young, as I did last night.
In November, Young released his 42nd album, World Record, a collection of songs mostly about fighting climate change. He told writer Amanda Petrusich that while walking snowy trails in the Rockies, he was caused somehow to whistle unfamiliar melodies, which he recorded on his phone. The melodies kept coming for weeks, and it seemed to Young that each arrived from a different spirit. They came from the outside in, and now they are the basis for his new album.
Young, 77, when asked if he ever contemplates retirement, said only that it "doesn't seem out of the realm of possibility." He's engaged, and the world speaks to him.
Good things come from unions — people with people, people with teachings, people with art, literature and poetry, people with their pasts and their futures, people with the planet.
I met Doug Hertkorn, 80, of Vernon, Florida, in a Publix parking lot. He was seated in a gnarly old pickup. Suspended above the truck bed from rigging fashioned with PVC pipe and spring clamps and rubber bungee cords were birdhouses made of cypress wood — two-holers and one-holers.
"They make great gifts," he said. "And they'll last a lot longer than I will. The holes are one and five-eighths, perfect for bluebirds."
The wood had spoken to Doug, and his handiwork spoke to me. We shook hands, and I made off with what, for some lucky birds, will become Mount Vernon.
Stay in touch,
Steve Bornhoft
Executive Editor
sbornhoft@rowlandpublishing.com
---