In Your Right Mindfulness
Practice can help bring about greater awareness of self and feelings of others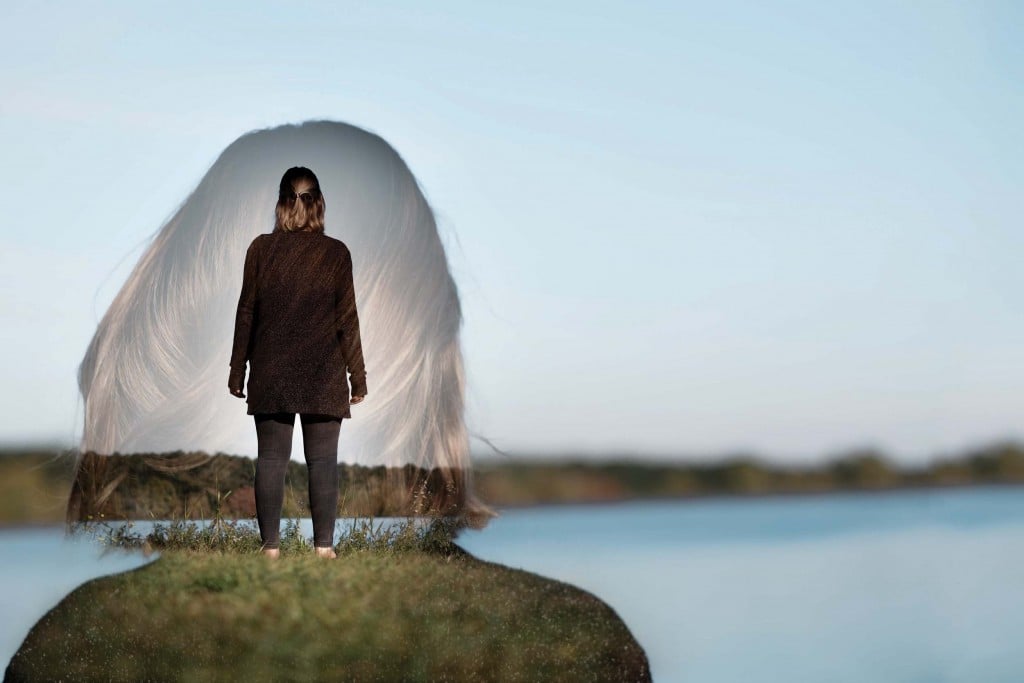 What is mindfulness, and what does it mean to be mindful? Like many things, that depends upon your perspective.
Mindfulness may be seen as an awareness of other people's feelings and consideration for them. In that sense, being mindful means understanding that your words and actions have an impact on those around you; that what may be funny to you could be offensive or hurtful to another; that you need to take a step outside of your own point of view or risk being inconsiderate, rude or, frankly, just a jerk.
But mindfulness also may equate to self-awareness. It is often linked with "living in the moment" and thinking critically about your emotions and experiences in an effort to know yourself better. This application of mindfulness may employ yoga, meditation and thoughtful breathing as tools for achieving inner peace and developing a healthy body and mind.
Mindfulness, then, can mean both making it about yourself, and not making it about yourself. Hmmm.
In an effort to clear our minds about mindfulness, we consulted a pastor, a psychologist and a healer.
"The Bible teaches us that with mindfulness and meditation, it's not about you," said Pastor Kent Nottingham of Calvary Chapel Tallahassee. "It's about God, and of course, it's also about others. He tells us in the greatest command, 'Love God with all your heart, soul, mind and strength, and love thy neighbor as thyself.' God says all the prophets and all the psalms and all the laws are summed up in those two things."
Kent is not a plug-and-play kind of preacher. His Sunday morning scriptural deep-dives add creative and historical context to commonly cited scriptures.
For more than 30 years, Kent has prepared sermons in a way that consumes weeks. He pores over passages day in and day out until a deeper meaning is revealed. Only then, will he bring a lesson to his congregation.
Kent's practice of meditating on scripture is purposeful. It helps him focus on treating others with love, compassion and patience like Christ did. That is his mindfulness.
There is also the matter of being compassionate toward yourself.
"We live in such a busy society," said Dr. Barbara Uchino, a private practice counseling psychologist. "It's always about what's next, what's the next big thing? We have completely disconnected from our own experiences, our own thoughts, our feelings, our body sensations."
Being mindful of your thoughts and emotions doesn't mean wallowing in them. You have to be objective, Uchino explained. You can't always prevent yourself from feeling sadness, anger or self-doubt, but you can learn to identify why you are feeling those things. When we focus on the why, it can be much easier to put those thoughts and emotions in their place.
"Each emotion tells us something, so sit with the emotion and be curious about what is coming up. Don't judge it. Don't force it, and don't be ashamed of it. Our reaction to our emotional experience is where a lot of suffering comes from. Instead, we can say, 'This is where I am at today, and I know this is temporary.'"
That's where meditation comes in.
"There are so many preconceived notions about meditation," Uchino said.
It's not necessarily about clearing your mind completely, but rather focusing on the present moment, connecting with the senses and reining in the constant noise about to-dos and obligations.
"You become an observer of yourself," Uchino said. And by focusing on your breathing, Uchino explained, you become grounded in the moment.
That doesn't mean it comes immediately. Maybe that's why it's called a practice.
"It's just like going to the gym," Uchino said. "When you do a bicep curl, you do this extension, and then you bring it back. That's how you build the muscle. As your mind deviates, bring it back with your breath. That's the exercise. Sometimes you may have to do that 100 times in five minutes, but with time you become more connected with your thoughts without judgment."
Michelle Chason, 60, is a spiritual healer and reiki master whose practice, Namaste Spiritual Reiki and Healing, is located in her home. Reiki is a practice rooted in Japanese culture that seeks to channel a universal energy in dealing with emotional, physical and spiritual challenges. Clients lie still with their eyes closed, as Chason's hands gently guide that energy through the body.
Chason is quick to clarify that she is not a medical practitioner, nor does she suggest reiki as a substitute for clinical medicine. Reiki, rather, is a complement to traditional Western medicine. It serves as a way to relax, heal and form a deeper connection with the self.
"Mindfulness is about being able to go into your inner self — meditation, tai chi, sitting quietly under a tree, grounding yourself," Chason said. "It's about self-care but just not going to a spa."
Chason starts each day by performing a healing on herself to calm her mind and feel more prepared to face the day ahead.
"When you take the time to care for yourself and practice mindfulness, things don't upset you the way that they used to because you know better," Chason said. "You're starting to take the grace and comfort you've been giving to everyone else, and give it to yourself."
Kent, Uchino and Chason agree that mindfulness takes work. Whether through thoughtful breathing, meditation, reading or reiki, it's not easy to overcome the voice of fear within. Start small, and try to love yourself along the way.