How to Grow Fresh Vegetables in Your Broom Closet
The technology continues to improve dramatically, making hydroponics more efficient and affordable every year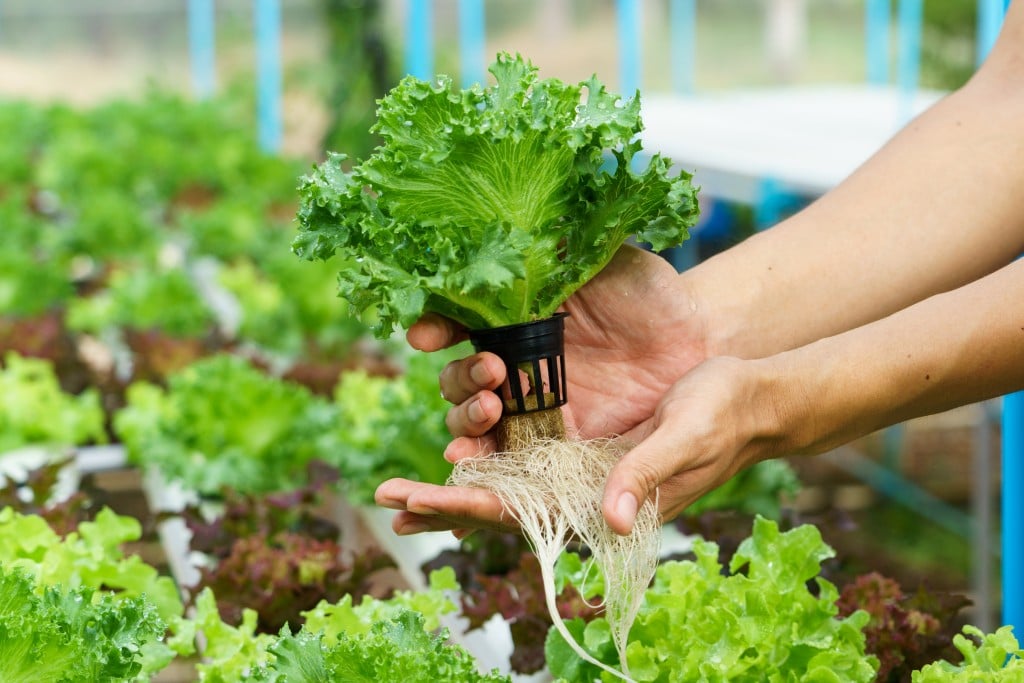 Mike Hagerud, the manager of Esposito's hydroponics department, has been studying hydroponics and indoor gardening for more than 20 years. When he started at Esposito in 2005, indoor gardening was still a fringe method that was used primarily by doomsday preppers and commercial operations.
Today, the hydroponic gardening crowd is a lot more diverse, including retirees, people with an apartment and no yard, foodies and, most recently, those taking an interest in self-sustainability during times of uncertainty.
Mike is excited to see the hobby growing and changing in new and innovative ways: "I expect it will continue to become more popular in the future. Land and resources are becoming scarce, and hydroponics is a great solution. If you do it right, you are recycling water and fertilizer, reusing your resources and leaving a much smaller footprint.
There's no need for a large plot of land, so this opens the door for people who wouldn't have had the space to grow their own food otherwise. As time goes on, the technology continues to improve dramatically, making hydroponics more efficient and affordable every year."
If you have tried gardening in Florida, you know all about the woes the outdoor gardener encounters: hellish heat, irregular moisture, horrible soil, weeds galore, biting insects, fruit-eating worms and a fair share of hungry deer. Many enjoy the challenge, but for those looking for the easy way, hydroponic gardening is the holy grail.
You get to garden indoors, in 72 degree air-conditioned bliss. There are no bugs to contend with, no weeds to pull and certainly no roaming deer trampling your veggie patch. It might sound too good to be true, but at Esposito's we assure you there is no catch. Simply plug in your system, measure your nutrients and watch your garden grow.
So, where to start? The best option for beginners looking to get their feet wet is known as a bubble bucket. Because it takes up less than 1 square foot of floor space, the bubble bucket is perfect for just about any living situation — and it's cheap.
The entire setup costs about $40 and may be reused. Start simple with a single tomato, pepper plant or herb. Once you get a little more comfortable with the process, you can also use the bubble bucket to root your own cuttings and propagate your own houseplants or perennials, essentially, allowing you to create free plants using a single sprig. It's an investment that will pay for itself a hundred times over.
As far as lighting is concerned, Mike has the solution — the requirements are the same as outdoors. After reading your plant label to determine proper conditions, you can either place your hydroponic setup near a bright window, in a location outdoors that receives the proper amount of light or use artificial lighting to create your own.
Artificial lighting allows you to grow virtually any plant in ideal conditions; providing the perfect amount of daylight is as simple as setting a timer. As you delve deeper into the science of horticulture, you'll learn all sorts of tricks, like how to tell your plant it's time to bloom by adjusting the lighting or nutrient levels (or you can always ask for assistance).
When your plants are receiving everything they need, exactly when they need it — with no pests eating away at new growth — everything grows much faster than it does outdoors. Because most hydroponic systems are table height, planting, harvesting, and caring for your plants is more accessible and comfortable than in-ground gardening.
Hydroponics makes gardening far less exhausting for those with limited energy, time or mobility. Simply plug it in, pour your nutrients and — in no time — harvest the fruits of your not-so-hard work.
If you have any further questions about hydroponics or would like Mike to help you design the perfect system for your home, stop by Esposito. We have the most extensive selection of supplies within 200 miles, and Mike is one of the most knowledgeable people you'll find when it comes to hydroponics.
Esposito Lawn & Garden Center | 2743 Capital Circle NE, Tallahassee | (850) 386-2114 EspositoGardenCenter.com