How Local Forces Are Working To Combat Loneliness
The organizations on the front lines of the epidemic and what you can do if you're feeling it too.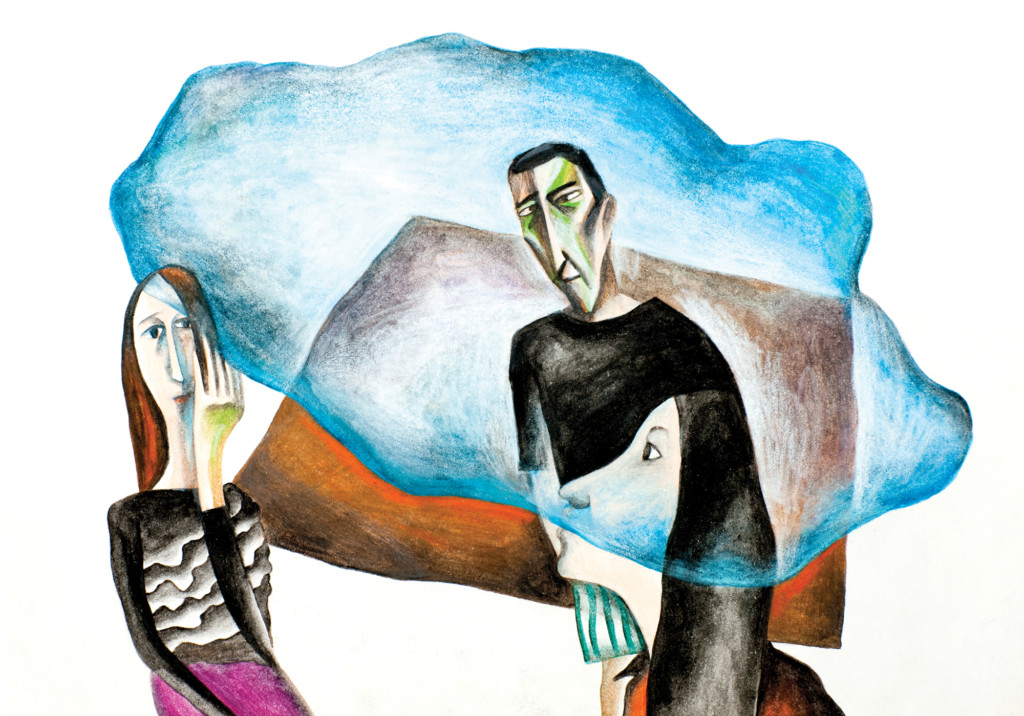 During the spring, Cigna looked into loneliness.
The global health insurer compiled survey responses from some 20,000 adult subjects from across the country and found that nearly half of Americans reported sometimes or always feeling alone (46 percent) or left out (47 percent).
Cigna's study used the UCLA Loneliness Scale, a 20-item survey developed in 1978, in which subjects describe how often they agree with each statement.
Loneliness can happen to someone easily, said Dr. Larry Kubiak, director of Psychological Services at the Tallahassee Memorial Behavioral Health Center.
Experts say social isolation can lead to loneliness. And Kubiak said that in his clinical experience, social isolation "is common with people who seek help for issues such as depression and anxiety."
A study published in 2016 in Heart, a journal of the British Cardiovascular Society, cited loneliness and social isolation as risk factors for coronary heart disease and stroke.
Social isolation can arise over time: a relationship ends or a partner passes away, or family lives far away. As people age, support systems sometimes dwindle. "Many of us are uncomfortable going out of our way to make friends. It's challenging," Kubiak said.
"It's not like you take a course in school" on how to do it. He said most people develop social skills "by hit-and-miss observation."
Technology presents its own challenges to forming deep friendships. "Social media and cell phones make it easy to have acquaintances but much harder to have friends," Kubiak said.
"While technology has allowed us to reach out, it hasn't necessarily allowed us the depth of relationships that are the most rewarding to us."
Making Friends … and Living Longer?
Melanie Lachman is working at the Tallahassee Senior Center to combat the problem of isolation and loneliness.
She's program coordinator for UPSLIDE, which stands for Utilizing and Promoting Social Engagement for Loneliness, Isolation and Depression in the Elderly.
She hosts group meetings at the Senior Center and various neighborhood outreach sites, or meets with people at their homes, brainstorming ideas to help them decrease any obstacles to meeting people.
She also connects them to resources. "Think of a couple who's been married for years and then one of them dies," Lachman said.
"Or just being out in a rural area and not having access to people or transportation — that is huge.
Caregiving can also be isolating. Retirement can be isolating.
If you're frail and you've ever fallen in public, you become fearful that will happen again. If you have hearing loss, that can make it hard to engage in a conversation."
She said research shows the importance of close relationships and social integration — how much a person interacts with others.
"You just have to be around people in some way," Lachman said. "That means taking a class, finding a church."
That takes work, she said, and for some it can be especially difficult. For people who are able to get out of the house, she sometimes suggests they say hello to people they meet.
She may tell them to consider pursuing activities or interests that they've always wanted to do or perhaps restarting hobbies they'd given up.
Widen Your Circle
Perhaps surprisingly, Cigna's study found that social isolation was most prevalent among younger Americans, ages 18 through 22. That problem hadn't been lost on Lu Johnson, who in 2014 founded Tallahassee Young Active Professionals, or TYAP, with the goal of meeting new people.
Using the online organizing tool Meetup.com to schedule events, she began planning open-invitation Ultimate Frisbee games, restaurant dinners and other activities.
"After college it was difficult for me, because a lot of my friends moved out of town," she said. "I found myself in a routine where I'd wake up, go to work, go to the gym and go home.
I was on repeat every day … I knew that I wasn't the only person experiencing that."
Friends began sharing TYAP events on Facebook, and the group has grown to some 1,400 members.
All ages are welcome at TYAP events, Johnson said. "All friendships start out with strangers meeting for the first time," she said. "Life is more enjoyable when you have good people to spend time with."
Johnson said she has seen formerly shy members gain confidence and relationships form within the group.
Dr. Kubiak, of Tallahassee Memorial Behavioral Health Center, provided tips to meeting people.
"The first step is recognizing that people are meaningful to you," he said. "Then, identify what steps that you feel comfortable with taking to meet people."
Maybe that's asking someone to introduce you to a new friend or meeting others through volunteering or at community events.
"You may not meet someone who's going to be your lifelong friend, but (volunteering) gets you out of yourself and comfortable dealing with other people," he said.
Even a pet can help bring those used to being alone out of their shell, he said.
"People can create a lot of strain in our lives," Kubiak said. "But they can create joy if we give them the opportunity to do that."
For those interested in UPSLIDE
Call Melanie Lachman directly: (850) 891-4066
Short version of the UCLA Loneliness Scale questions: Visit psychcentral.com/quizzes/loneliness-quiz