Horsepower, Cattle and High Seas
Our magazine succeeds by reflecting diverse interests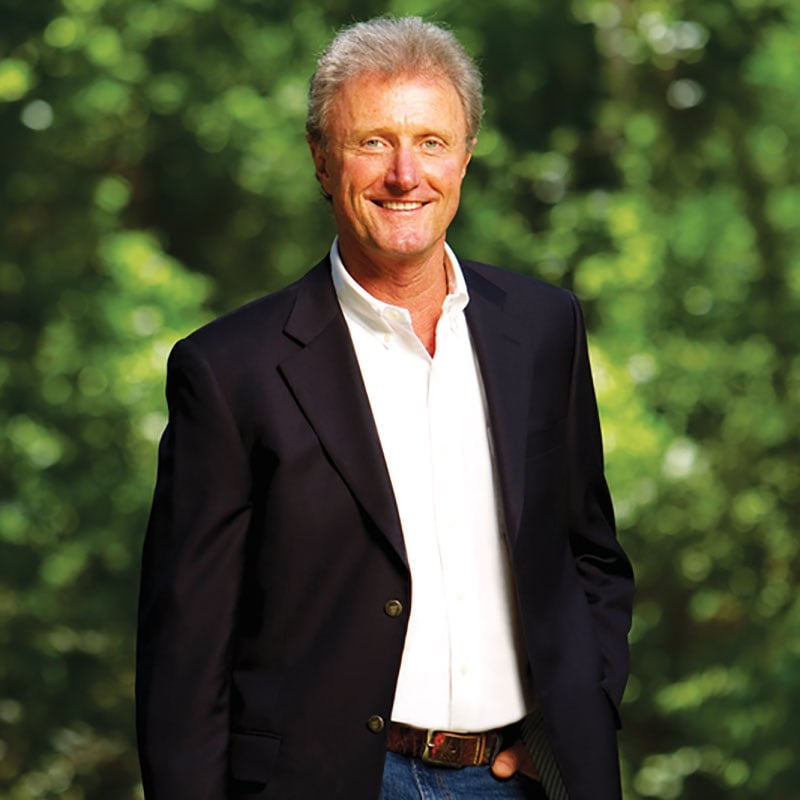 My five-decade love affair with cars began when I bought a brand new 1970 Fiat 850 Sport with money I made mowing lawns.
As a car guy, I love every aspect of my current ride, including the experience of driving it and the satisfaction I derive from keeping
it in meticulous shape. With few exceptions, I spend two hours on Sunday detailing my car until it is showroom clean. Then, on Monday, when I slip
behind the wheel for the drive to work, it just feels good. I have many friends for whom an automobile is simply a means of transportation. That crowd
gives me a hard time about my clean-car compulsion — I do treat it like a person — but their vehicles, I would bet, have sand in them from 2010.
I hope you will enjoy the feature stories in this edition of Tallahassee Magazine about people who love their cars, people who love the cars they sell and
people who are gearing up for the approaching wave of electric vehicles. For people like me, an investment in a car that is powerful and attractive is
money well spent. While driving a couple of months ago to St. George Island, I stopped at a roadside setup where a couple was selling cuts of beef from a
refrigerated truck. I soon realized that the seller in jeans and a ball cap was a dressed-down former congressman Allen Boyd, who was accompanied by his
wife Jeannie. I enjoyed a conversation with Allen about the cattle industry and left with a cooler stocked with beef raised on his ranch.
In reading executive editor Steve Bornhoft's story about Allen's operation, I learned that the consumer who buys a cut of beef in the grocery store is often
the eighth owner of that meat. Knowing that, I feel even better about buying from Allen's direct-to-consumer business.
Rowland Publishing, as I've noted previously, has become a strategic partner of Guy Harvey Enterprises and the Guy Harvey Ocean Foundation. The Guy
Harvey brand is familiar to countless people given Dr. Harvey's success as an artist and as a merchandiser of T-shirts and other items that are decorated
with his paintings of marine scenes. Tallahassee's own Steve Roden, also featured in these pages, is the CEO of Guy Harvey Enterprises and co-chairman
of the Ocean Foundation. He is working to take the business to its next level of national and global success while also working to advance the foundation's
efforts to establish marine science curriculum in public schools throughout Florida and beyond. We publish Guy Harvey Magazine and are developing
integrated marketing packages that we plan to put in front of prominent companies who might like to align themselves with Guy Harvey and its marine
conservation ethic. I will have updates on our relationship with Guy Harvey in months to come.
Coastal communities in  our region had banner summers, and I am confident that football season and other events will fill hotel rooms in Tallahassee this
fall. As I write this, anticipation about the excitement that the Capital City experiences after school resumes is building. Bobby Bowden, to be sure, never
would have  intended that his passing dampen that excitement for even a moment. We lost a great man in Coach Bowden, someone who changed the
trajectory of our  sport, FSU and our city.
Go Noles! Go Rattlers!
Brian Rowland, Publisher