Hope is Central to The Works of Poet Katie Clark
Advocate works to generate understanding about mental health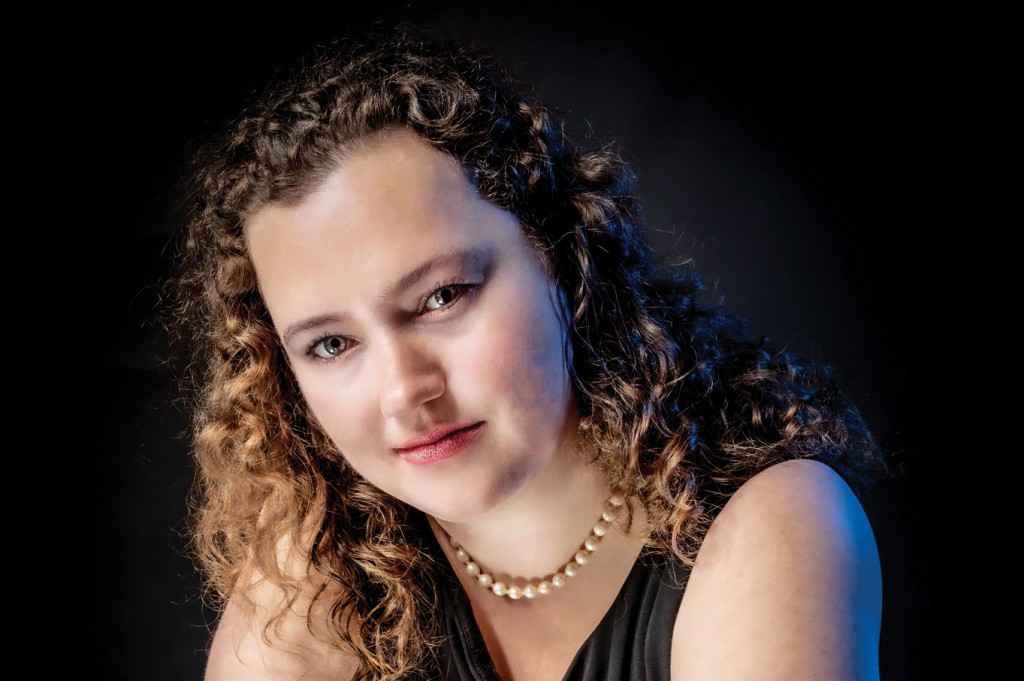 She is 38. She is a mother. She is funny. She is artistically talented. She all but believes in fairies. She used to work as a teacher. She doesn't anymore.
Declarative sentences that taken together barely graze the surface of Katie Clark. For without one additional sentence that will both make sense of and upend the others, one cannot put all the pieces of this complex woman together.
Katie Clark has bipolar disorder.
At times, she is joyful, filled with energy, talkative, productive, her imagination overflowing. At other times, dark depression leaves her suicidal, unable to function, hollowed out and empty. It's as if she were a train that without warning is shunted onto a different track, where like an express, she can go so fast as to fly off the wheels, or on a different route, fall into an empty valley and sputter to a stop. Clark must attend each day to her direction and the poorly understood "propellants" inside her.
And yet, Clark has somehow managed to combine all of her ingredients and complexities into the work of a productive artist who, as she creates, informs the world about an illness that affects 2.3 million other Americans.
Clark was born in Panama City Beach but has called Tallahassee home for over 10 years. She is the co-owner of Foto Studio, a photography studio and graphic design company where her poignant portraits, dramatic landscapes and award-winning book cover designs have drawn national attention.
She is also the author of a book of poetry, Acceptance of Seasons, Poems Embracing Mental Health. In the volume, Clark examines and sheds light on what it feels like to seek stable mental health that for some like her is often elusive. She asks her readers to be aware, not to flee, but to understand, poetically declaring, "Stigma, a virus spreading across America. The antidote: Empathy, compassion. Your voice can spread the cure."
Clark's mental cycling began in late adolescence when she was a student at Belhaven College in Mississippi. She had switched from chemistry to education as a major "because I liked being around lots of people." Though she needed to drop out for a time due to her mental health, Clark's personal life didn't take a respite.
Married by 19, she would go on to have two children, move with her mother to Tallahassee, and as a single
parent, eventually finish a degree in elementary education at Florida State University. All the while, Clark was coping with her particular bipolar disorder referred to as "rapid cycling," during which she would sometimes believe herself to be a fairy queen. The beginning of her hospitalizations had begun.
The thing that remained stable in her life was her ongoing love of literary and visual arts. "My grandmother, father and mother were all photographers," she said. "We took cross-country vacations, taking pictures of everything. When my father gave me my first camera, I couldn't put it down!" A high school photography class gave her access to a dark room, and that sealed the deal. The camera would bring her stability — and opportunity.
Recently, the newly opened Hyatt Hotel in the Railroad Square art district of Tallahassee commissioned four of Katie Clark's large photographs to be hung among its 120 rooms. Her photographs of 15 people with mental illness in a series called Faces of Hope have won wide acclaim.
"Writing, reading, poetry, those too are anchors," she said. Her early memories include reading Dylan Thomas, Langston Hughes and falling under the spell of the fairies in a Midsummer Night's Dream.
"I love mythical creatures," she said. "In fact, as an adolescent I was angry that someone had already written a screenplay of Tolkien's Lord of the Rings. I wanted to do it!"
In months ahead, Clark will bring out her first novel, A Golden Fairy Story, made possible by the support she's received from members of the Tallahassee Writers Association.
For now, a very busy Katie Clark will concentrate on her role advocating for the mentally ill and on visual and literary tales of the marginalized and the stigmas they face. "This gives me a real purpose," she said. "One must never, ever give up hope."