Here's How to Make The Ever So Delicious Bouillabaisse
This French seafood stew is a great soup to put on when you're craving fresh seafood during the winter months.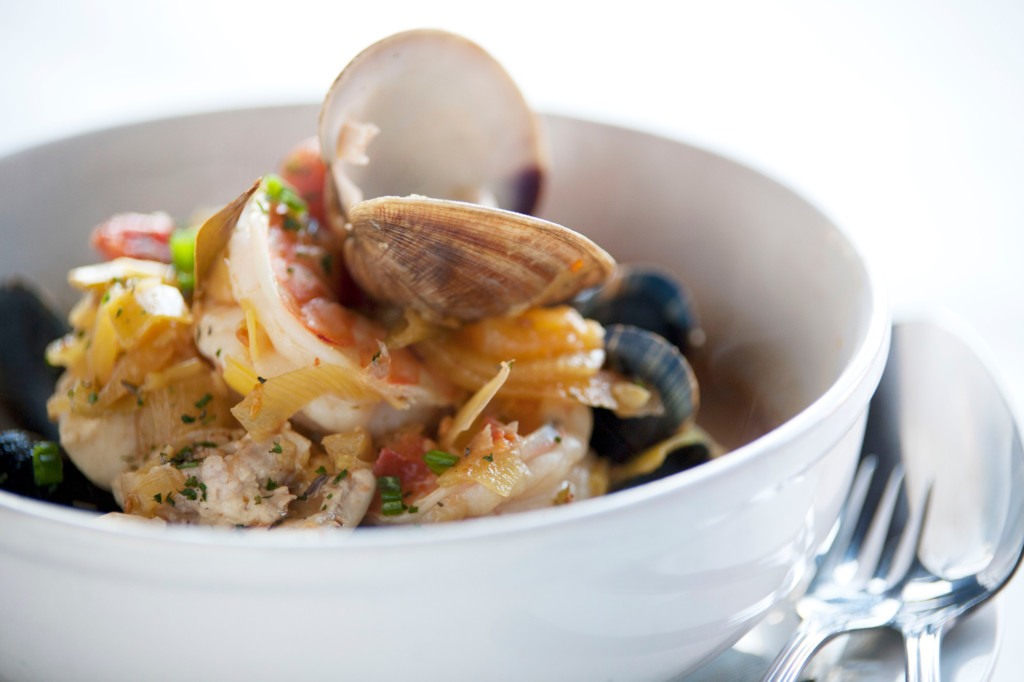 Ingredients
6 garlic cloves
1 large onion
4 tomatoes
1 fennel chopped
stock (about two quarts)
Yukon gold potatoes
cut in large cubes
1 lb shrimp with head on
4 lbs white fish like snapper
or grouper
1 lb scallops
1 lb mussels
1 lb clams
bay leaf
saffron
INSTRUCTIONS 
Mince garlic. Chop onion and tomatoes and cook in a stock pot until the onion is translucent.
Add stock, potatoes, fennel and bay leaf and simmer until potatoes are almost cooked, about 10 minutes.
Add shrimp, fish and scallops, and cook for two minutes, then place the mussels and clams in and put the lid on for a couple of minutes.
Check to make sure everything is cooked. Add a dash of saffron and salt to taste.
Serve with a crusty baguette and butter.
Quincie Hamby pairs with a chardonnay or a pinot noir.
About the stock, Hamby said: "Get to know your fishmonger. I know mine and he's Mike (Wynn) at Capital Seafood Market.
Ask for shells of shrimp, crabs, fish heads, etc. I roast the shells and then boil them in water for about a hour.
After that, I add some onion, celery, carrots, tomato paste and bay leaf and let that simmer for 30 minutes.
Strain with cheesecloth. Place in glass jars, leaving room for expansion, and place in freezer.
Bouillabaisse isn't difficult, but the broth is time-consuming, so I always make the broth weeks before and freeze it.
Once the stock is made, the rest is easy. You can buy fish stock at the grocery store, but it's not as good as homemade."
— Submitted by Quincie Hamby