Hell on Heels
Those fabulously fashionable heels could be harming your health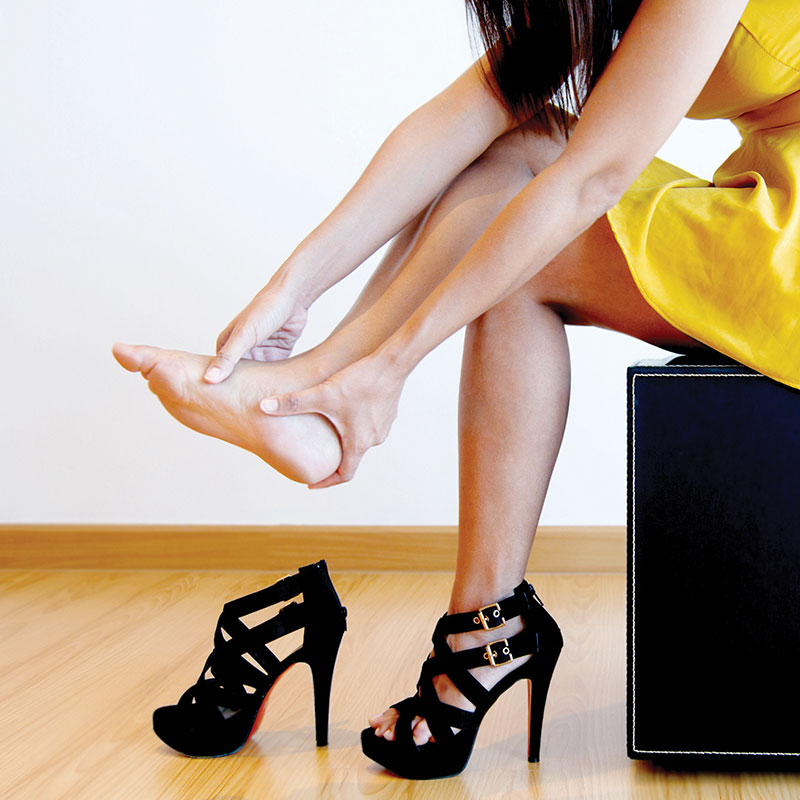 Cinderella had the right idea when ditching her heels. They are far less than ideal when running away at the clock's strike — and even walking in high heels has a down side.
Those blisters that the coveted pair of stilettos you had been drooling over in the department store window have given you are obvious enough, but more serious issues may be developing below the surface.
"Long-term use of high-heeled shoes often leads to permanent postural and structural changes, which may result in myriad health problems," explained Dr. William Bevis of 100% Chiropractic. "Being a chiropractor who specializes in the correction of such structural abnormalities, I often see the long-term effects firsthand."
Kicking the heels habit, however, isn't easy. Formal events, corporate functions and the dictates of fashion mess up the best of such intentions.
"High heels have a bad reputation," said Dr. George Merritt of Tallahassee Podiatry Associates. "I don't discourage wearing heels, but I do discourage people from wearing them all day long. You need to alter your heel heights because your heel chord adapts to that position, which can cause your calves to hurt and stretch your tendons leading to tendonitis."
Before you purge your closet, know that there are ways to combat the hell caused by heels. Counteract the stresses by stretching the feet and legs both before and after wear. If this doesn't help or pain persists, you may consider consulting a podiatrist or chiropractor.
The most dependable form of heel is one with a shorter, wider base and a rounded toe preferably in a high quality material such as leather.
Both Bevis and Merritt stress the importance of a shoe that fits.
"The health issues most associated with wearing heels result from a shoe that doesn't fit properly," said Merritt.
It may be worth your while to take a few extra steps when shopping for heels. Have your gait analyzed and your foot measured in order to find the perfect fit, you know, just like Cinderella.