Gyro Worshippers Converged on Festival
Demand exceeded the supply at renewed event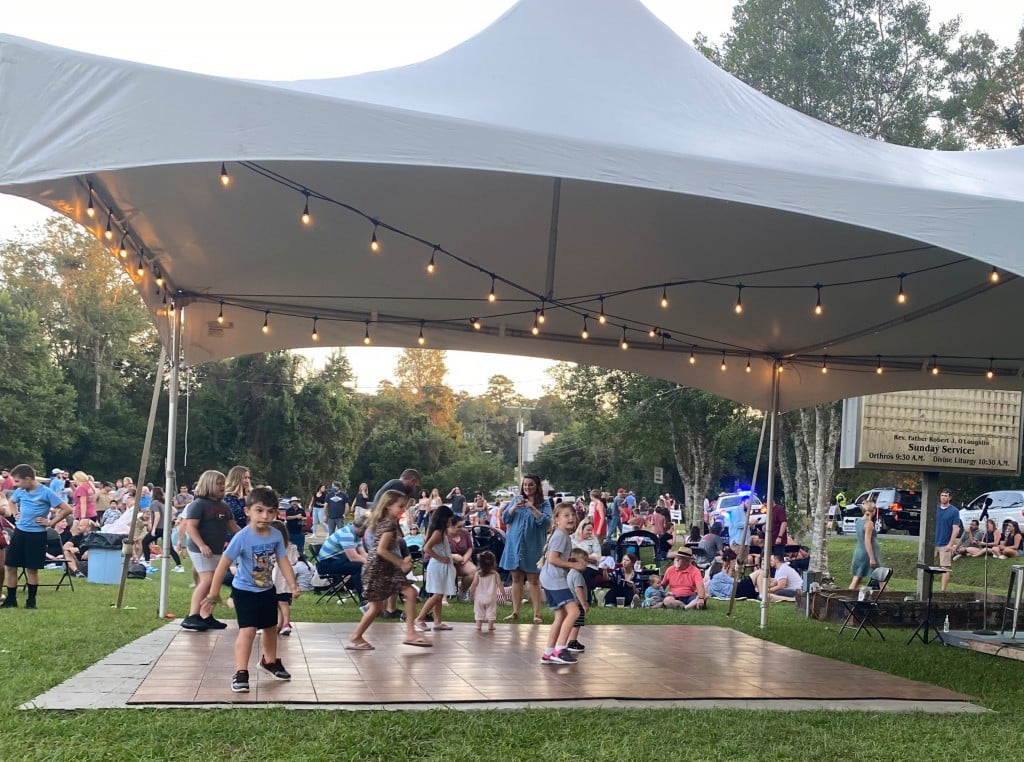 As I took my second pass down Phillips Street in search of a parking spot, a muffled "Opa!" drifted in through my car windows. I smiled in anticipation, eager to join the salivating throng descending on the Greek Food Festival.
This annual event is beloved among Tallahassee foodies for its handmade Greek delicacies like juicy gyros, savory souvlaki, and flakey baklava. Live Greek music and dance further sets an exotic tone.
The Greek Food Festival took place October 15 and 16 after a year on pandemic leave. The 2020 cancellation was the first in the 38-year history of the event, hosted by the Holy Mother of God Greek Orthodox Church.
Organizer Mike Gavalas said the festival requires many helping hands to pull off what is a massive undertaking. Volunteers set up tents, hook up electrical equipment, bring in refrigerated trucks, acquire permits and arrange for parking — and all of that is apart from planning and food preparation.
"This has been in planning since back in March of this year when the variant came out and COVID was still raising its head every once in a while," Gavalas said. "We were a little scared. We didn't want to make all this stuff that we couldn't actually sell. So, we backed off a little on product, and that's why we ran out on Saturday the way we did."
As it turns out, fear of coronavirus was no match for the crowd. Businesses from Blairstone Road to Mahan Drive provided overflow parking. By 12:30 p.m. on Saturday, the pastries were gone. Greek fries and sides vanished by mid-afternoon, and the festival sold its final gyro before suppertime.
"Friday morning this year, we had people standing in line for pastries at 9:30 a.m. We don't open until 10 a.m.!" Gavalas said with a hearty laugh.
If you missed the pastries, don't dismay. Gavalas said the church's Ladies Auxiliary bake sale in December will accept pre-orders for those whose baklava cravings went unsatisfied.
"Our community is so wonderful," Gavalas said. "They have supported us through the years, rain or shine. We hate to disappoint anyone."
Serial Greek Food Festival attendee Selina Demeo certainly wasn't disappointed. She and her mother Lima found a comfortable spot under the blue and white tents, reminiscent of the Cyclades islands, to catch up and enjoy some souvlaki and Greek fries late Friday evening. Lima, who lives in Boca Raton, said she picked the right weekend for a visit.
"When I walked up, it was like a whole cultural experience," she said. "The kids and grandmas were all dancing around, and after so many months of COVID, we're all starved for a happy face."
Gavalas is confident that those happy faces will find a home at the Greek Food Festival for years to come.