Fresh Faced
Tallahassee Plastic Surgery talks at home skincare regimens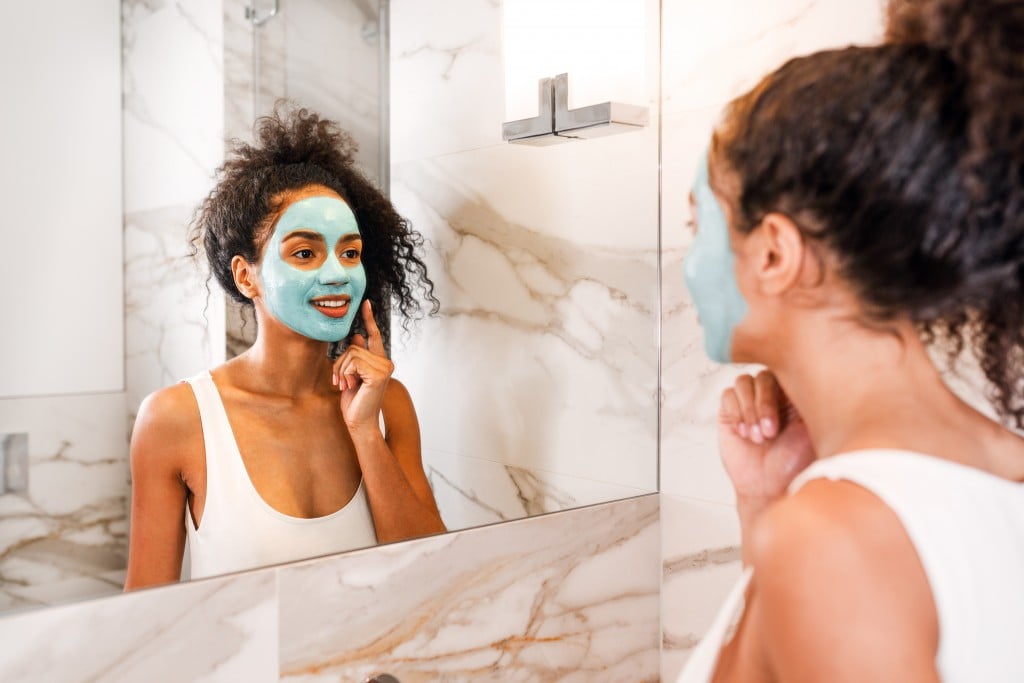 With spring in full force and the stay-at-home order in effect, you're likely doing a lot of spring cleaning. Something that might not be on your checklist, but should be, is one of the most important things you can clean — your face.
When sorting through your bathroom cabinets, it might be time for you to consider which products you should be using.
Tallahassee Plastic Surgery believes your skin care routine should contain products that do the following — prevent, correct and protect. Tallahassee Plastic Surgery stands behind the SkinCeuticals brand because it aligns with these three aspects of caring for beautiful, fresh skin.
"It's our goal to take care of patients and educate them, that's why it's an honor to provide only the best products," said Sue Anne Pearce, a licensed esthetician and cosmetologist with Tallahassee Plastic Surgery. "SkinCeuticals is a results-driven line backed by science. It heals and calms, but the results are aggressive."
While these products may come at a higher price than over-the-counter skin care, they contain a higher amount of active ingredients because they are pharmaceutical grade, ensuring that they work more efficiently and effectively while using smaller amounts.
"As estheticians, we educate you on the products, how they work, what the ingredients do and how they will improve your skin type," said Pearce. "Consumers are very savvy, and it's our job to keep up with that by educating them on more than just the trends."
Pearce provided readers with an at-home skincare routine regimen to follow, what each step accomplishes and some product suggestions along the way.
1. Cleanser
First wash your hands before touching your face. Cleansers are formulated to remove makeup, dirt, debris and any impurities on the face. Cleansers are typically gentle and don't strip the skin, instead they gently remove dead skin and prep the face for the next steps. Cleansing can be done one or two times a day.
2. Toner
A toner restores the skin back to its normal PH levels. It also eliminates any oil that may be left on your face.
3. Exfoliate
For this step, Pearce suggests SkinCeuticals Micro-Exfoliating scrub, which contains tiny granules that are non-irritating to hydrate, soften and improve skin texture. You can mix this with a small amount of cleanser or water, then with your fingers, apply in circular motions for 1 minute. If you have a Clarisonic brush, Pearce recommends using it only one to two times a week to avoid broken capillaries in your face. It is best to exfoliate with hot water or in a steamy shower to open up your pores. Rinse off the excess exfoliator completely.
4. Masks
Masks should be catered to address your skin concerns and needs. For sensitive skin, Pearce recommends the Phyto Corrective Mask, which contains botanicals and peptides that hydrate and smooth. For acne-prone and oily skin, she suggests the Clarifying Clay Mask, which decongests and calms skin. For dry skin, there is the Hydrating B5 Mask, a weekly gel mask that replenishes moisture levels.
5. Antioxidants and Serums
Both are used to address your personal skin concerns by treating from the inside out. Antioxidants neutralize any free radicals and environmental aggressors. Antioxidants and serums can be used to decrease lines and wrinkles, assist with elasticity and hyperpigmentation and to boost collagen. For sensitive or red skin, Pearce suggests the Phyto Corrective gel serum to hydrate and improve redness. For mature skin, the Hyaluronic Acid Serum improves skin's firmness and smoothness. Retinal products can be used to reduce fine lines and wrinkles.
6. Moisturize
Moisturizers are essential for hydrating and nourishing skin. Where moisturizers should be catered to your skin type to ensure you are achieving the right levels, SkinCeuticals Emollience moisturizer is a wonderful place to start for normal to dry skin.
7. Sunscreen
It's essential to put sunscreen on even when you're not going outdoors, especially in Florida. SkinCeuticals Physical Fusion contains SPF 50, reduces redness and leaves skin with a nice, healthy glow.
Tallahassee Plastic Surgery Clinic
2452 Mahan Drive, Suite 101 Tallahassee, Florida 32308  | (850) 877-2126  |  www.tlhplasticsurgery.com