Five Fantastic Fall Colors
Ralph Esposito shares his top five fall plant recommendations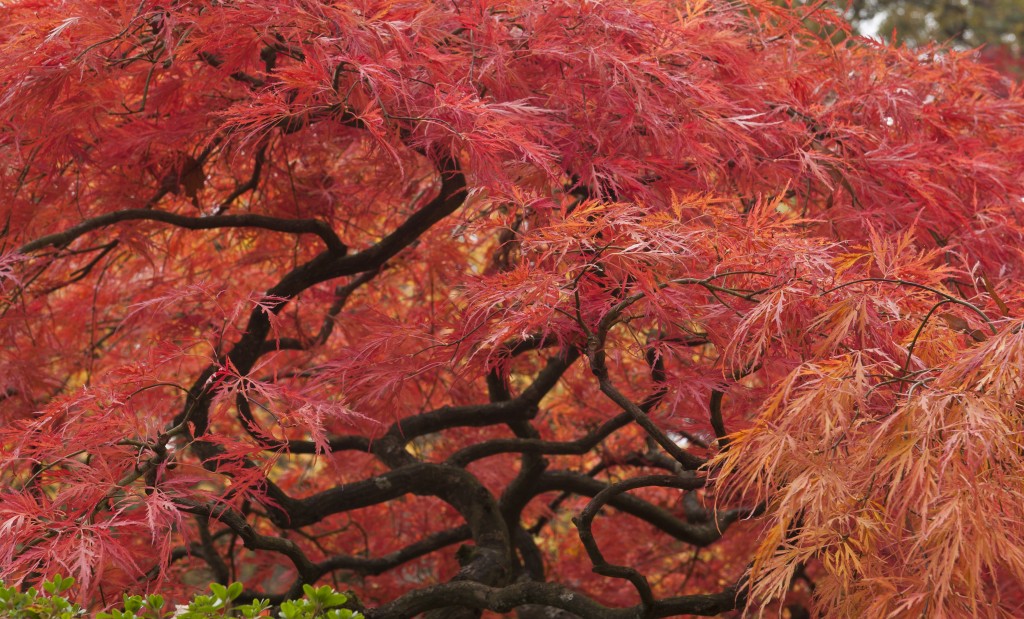 While Florida might not have much of a fall season, Tallahassee gets glimpses of color change in our numerous trees. When you choose the right plants, it's possible to infuse your own backyard with a bounty of fall color. Esposito Lawn & Garden Center offers a cornucopia of greenery and flower varieties that will help make this dream a reality.
When it comes to designing for the fall season, Ralph Esposito and his landscaping team will first identify a client's willingness to maintain the product. Next, is assessing the soil composition and drainage habits of the planting area. Once the site has been evaluated and all issues have been addressed, the team is able to recommend specific plants that will thrive with limited care. The goal is to make maintaining the garden effortless so it can provide the homeowner worry-free joy.
"The appeal of fall plants is that their color adds to the quality of life," said Esposito. "When we landscape a home with an emphasis on colorful foliage and bountiful blooms, our clients are much happier to spend time in their yards; it's like being in a botanical garden full of seasonal color."
Ralph Esposito's Top Five Fall Plant Recommendations
1. Japanese Maple
Notable for their rich red foliage, Japanese Red Maples showcase that fall in Florida is in fact possible. At maturity, they can reach between 8 to 30 feet, depending on variety, providing both shade and textural interest in the garden.
2. Cassia
As a large shrub or small tree, Cassia's herbaceous foliage delights with golden yellow blossoms when fall arrives. If you don't have a green thumb, no worries; this plant is low maintenance — besides occasionally pinching young shoots to increase flower growth.
3. Muhly Grass
The most vibrant grass you'll ever see! This Florida native grows exceptionally well in hot and humid climates and produces a pendulous display of blue-green blades which erupt in pink and lavender blooms every fall.
4. Fall Annuals
Pansies, mums and snapdragons — just to name a few — are some of the dozens of fall annuals you can mix and match in your autumn patch. The beauty of annuals is that they are inexpensive and easy to grow; there is no need to commit to a single style because you have the flexibility of changing the color scheme and mood on a year-to-year basis.
5. Persimmon
You'll reap the benefits of investing in a persimmon tree as they produce sweet fruit that can be eaten straight from the branch. The green leaves turn a brilliant red in the fall and produce fragrant blooms in spring.
The city's largest and most progressive garden center
2743 Capital Circle NE | (850) 386-2114 | espositogardencenter.com