Everything You Wanted to Know About Halloween's Tri-Color Treat
Candy Corn-ucopia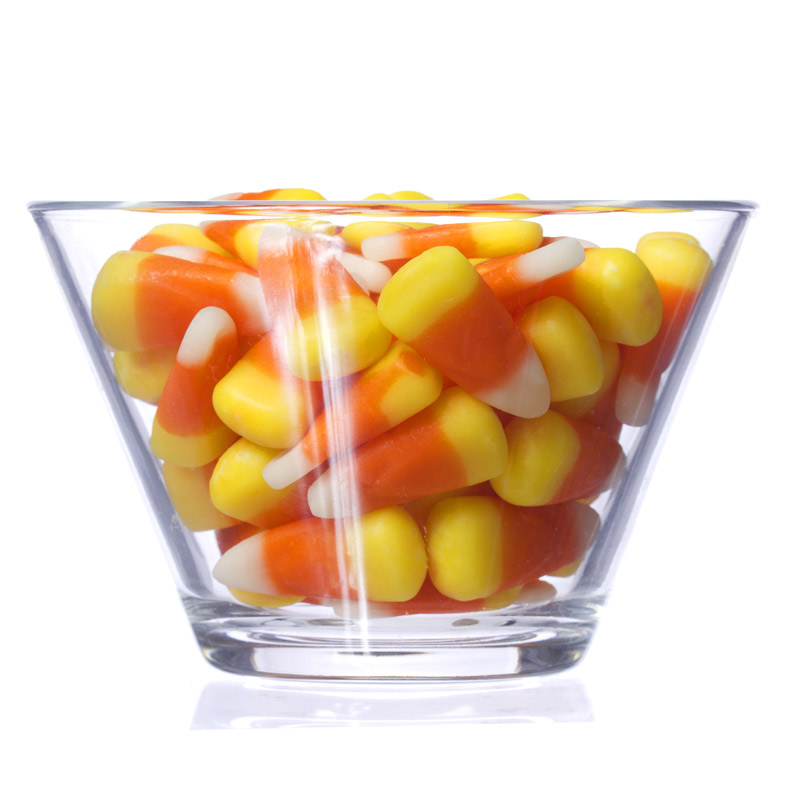 Ask 7-year-olds what candy they want to see in their Halloween bag, and you're likely to hear Reese's Peanut Butter Cups, Snickers, Nerds — or the rare but often-coveted SpongeBob Gummy Krabby Patties. But nothing screams Halloween more than the good ole tried-and-true candy corn. This confection may be polarizing (some love them, while others can't comprehend those who enjoy even a single bite) but, if nothing else, candy corn is at least interesting.
---
What's in it? Candy corn is a mixture of sugar, fondant, corn syrup, vanilla flavor and marshmallow crème that's melted into liquid candy, called slurry. The three colors — white, then orange, then yellow — are injected into tiny molds to make each candy individually. Candy corn is actually fat free and contains 28 grams of sugar and 140 calories per heaping handful.
Tons of Deliciousness According to the National Confectioners Association, candy companies annually make 35 million pounds of candy corn — about nine billion individual kernels.
Old but not Stale Candy corn has been around nearly 150 years. Oral tradition tells us candy maker George Reninger at the Wunderle Candy Company invented it, while the Geolitz Confectionery Company brought it to the masses in the early 1900s. While production methods may have changed, the formula and look have remained virtually the same for all these years.
'Chicken Feed' Back when it was first produced, the Geolitz Confectionery Company called candy corn "Chicken Feed." The boxes featured a colorful rooster and tagline that said, "Something worth crowing for."
Its Own Holiday When the urge to eat Halloween candy comes on strong, you'll be happy to discover it's all right to pregame with candy corn on Oct. 30, National Candy Corn Day.
Not Just for Halloween Candy corn isn't 100 percent faithful to the fall holiday. There is Reindeer corn for Christmas (the colors red, green and white), Indian corn for Thanksgiving, Cupid corn for Valentine's Day and Bunny corn for Easter.
It (Kinda) Never Gets Old Admit it, you've found candy corn lying around and eaten it. No worries. Candy corn lasts three to six months after being opened and up to nine months unopened.