Eating Responsibly and Well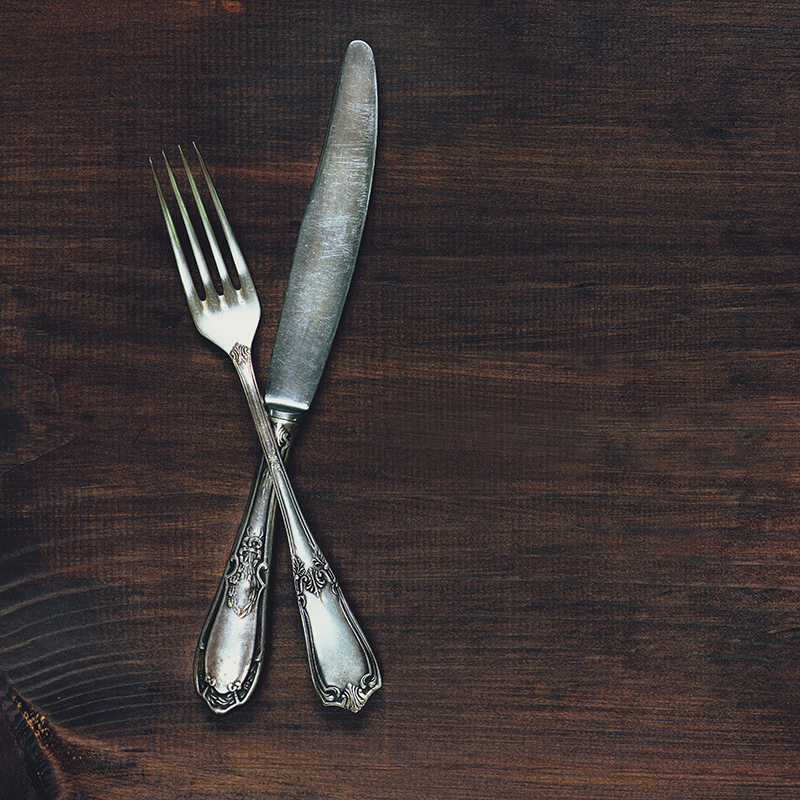 We offer a guide to eating in ways that are kind both to your body and to the environment. Hint: unadulterated foods consumed just the way Mother Nature serves them up are hard to improve upon. And we find that there are foods that truly do build strong bodies in multiple ways.
For many of Tallahassee's healthful living enthusiasts, living right means eating well. A fresh start for 2016 has our environmentally savvy residents and body-building geniuses, alike, sharing their most intuitive lifestyle changes yet.
---
A Stronger Diet
Eating Strong Plays a Key Role in Getting Healthy
By Chay D. Baxley
You there! Yeah, you, yoga pants. Put the tumbler full of raw eggs and cayenne pepper down and move away from the elliptical. There's an easier way to kick 2016 off to a healthier start.
For those dedicated to a fitter lifestyle, a new theory of common sense fitness is beginning to take shape in Tallahassee. Being strong, it states, is better than being skinny. It's a concept Athena Landy, owner of Bare Waxing and Skin Care Centers in Tallahassee, has taken to heart.
"I went in really knowing nothing, I guess in a weird way I was a trainer's dream," admitted Landy. Since beginning her strength training with coach Keith Hansen, a Florida State business school alumni and the founder of Seriously Strong Training, Landy has steadily and healthily lost 175 pounds (or a total of over 100 inches) since December 2014.
Along with four training sessions a week, Hansen offers nutrition advice to Landy and clients like her. Though not a licensed dietician, Hansen's circuit in professional weight training competitions has given him a unique perspective on fuel for overall fitness.
"I've tried working out on my own before," said Landy. "I was on really strict diets and Weight Watchers and things like that. It was fine for a little while but it was nothing sustainable."
These days Landy enjoys simple homemade dishes like grilled chicken or fish, steamed vegetables and a realistic side of her favorite starches.
"I've learned to repair my thinking about nutrition," she said. "What I'm doing right now is not a diet that I'll continue to do until I hit my goal weight and then stop and coast for the rest of my life. It's how I eat and how I'm going to eat forever. For me, that means eating foods that make my body feel good and eating whole foods."
Q&A
with Fitness Trainer Keith Hansen
---
Tallahassee Magazine: What do most of your clients struggle with when it comes to eating healthy?
Keith Hansen: I think that one of the most common things people struggle with is social situations. Especially in Tallahassee, we're a drinking town with a football problem.
I have a client who Monday through Friday is very healthy and he eats very clean. But every weekend he's relaxing with friends and pounding back the beers. When it comes to what his goals really are, it slows down his progress. It slows it down to a crawl.
TM: Is there anything you tell your clients to help them stay on track?
KH: Eat when you're hungry. Don't eat when you're not hungry. When it comes to mindless snacking, we tend to make poor choices.
TM: Are there any exercises in particular you recommend to achieving weight loss goals?
KH: Outside of someone who has a specific cardio-vascular centered goal, like running a marathon, everyone else needs to be doing strength training. You're going to burn fat while you're strength training. You're going to continue to have an elevated metabolism for the next 36 hours. And you're going to build more muscle.
TM: What is your basic dietary advice for clients?
KH: When you want to lose weight, your diet is number one. And it's probably number two, too. What I like to coach people on is just eating real food. Something you've cooked yourself — not anything that's come from a box. Eat your meats, eat your vegetables.
TM: What does your ideal client look like?
KH: A lot of times people go to trainers because they want to lose weight, lose fat or lose inches. But when people come to me for strength training, they gain things — strength and confidence among them.
And Athena is such a great example of that. I have a lot of respect for her. I don't know what she was doing before, but she's made a complete lifestyle change. No weakness. She's gone from no exercise and dining out a lot, to eating great 95 percent of the time. Between that and exercising with me four hours a week, she's
been able to drop serious weight.
Staying Sustainable
The Dos and Don'ts of Sustainable Eating
By Casey Feindt
---
Solar panels are no longer just for the rich. Organic produce can easily be found inside massive supermarket chains. People are becoming more and more aware of their actions and how they affect the environment. And sustainable foods? It's another delicious trend in a long line of eco-friendly, foodie-driven initiatives.
"With sustainable agriculture, efficiency is what you're trying to reach," stated Vonda Richardson, the director of FAMU's cooperative extension — an outreach program from the College of Agriculture and Food Sciences. "This can be achieved by using the most efficient mix of inputs in order to get a desired result. Sustainable farming is important because it helps maintain resources and doesn't pollute or contaminate what we have. I like to call it a 'common sense approach' in looking out for the planet."
Growing sustainably has environmental advantages and many health benefits as well. By eating sustainably, you eliminate a variety of chemicals from your diet, including food additives and antibiotic resistant material.
Still curious? Here's a list of the top five most sustainable foods — and their lesser counterparts.
Here? Me? Raw?
Decoding the Raw Food Movement
By Arianna Theofan
---
Unless you have an abundance of perseverance and dedication, adhering to a raw foods diet can be a struggle. Raw food purists consume nuts or seeds, legumes, vegetables, fruits, grains and some fish. That's it. Seriously.
The basis for the raw food movement is the belief that natural enzymes in raw foods, destroyed through cooking, are good for your body. Some nutritionists and doctors may question whether eating raw foods exclusively is a good idea, but for most anyone the addition of more raw food into diets will produce many health benefits.
To begin with, a raw foods diet guarantees that you will be eating lots of fruits and vegetables. In their natural state, fruits and vegetables are low in calories and fat and packed with dietary fiber, potassium, and vitamins A and C. According to the American Dietetic Association, vegetarian diets may lower cholesterol levels, blood pressure and reduce the chances of hypertension and Type 2 diabetes.
Willing to give it a try?
Start the day off with a smoothie made with both vegetables and fruits. Take spinach and two or three of your favorite fruits, combine it with ice, blend the ingredients and you have a healthy smoothie that explodes with vitamins and minerals and is packed with protein.
Making meals and snacks using strictly raw food can be both easy and tasty. Almonds or cashews can be a great pick-me-up snack as they are packed with protein and are very filling. Another great plus is they don't have nearly as much fat or sugar as your favorite coffee drink. When choosing a nutty snack, be sure to get unsalted products to avoid taking in too much sodium.
Fruit and vegetable salads are another all-raw meal, but they can get boring very fast if you don't accessorize them. Add nuts or fresh mint to a fruit salad, or peppers and olives to your vegetable salad for some extra flavors.
Look for opportunities to replace unhealthy items on your diet with options from the raw food list. Instead of making wheat pasta, try zucchini noodles (shredded zucchini) and pesto. It's filling but lighter, so you won't feel overstuffed after eating it. Plus pesto is a great sauce that can be made easily from scratch, or you can find it in your grocery store.
Hummus is great for snacking. If you like sandwiches, hummus can be a healthy alternative to mayonnaise. Try making a sandwich with hummus, spinach and peppers. Celery and carrots with hummus can be an appealing alternative crunchy snack.
Make sure you wash your fruits and vegetables well. Take care, however, not to remove the skin from produce, because most of the nutrients reside there. Also it's best to buy organic produce that has not been exposed to pesticides and other chemicals.
If you are considering going on a raw foods diet, it's a good idea to discuss this lifestyle decision with your doctor who may recommend ways to ensure that you continue to get the iron and protein you need. It is possible to acquire all the necessary proteins and amino acids from plant foods, according to the American Dietetic Association.
Ultimately, the best way to determine whether a raw foods diet is for you may be to give it a try and see how it makes you feel. Don't be surprised if you experience energy levels you didn't know you had.
Ancient Grains
Healthful old-school bites are packed with more protein and nutrients than their modern counterparts
By Chay D. Baxley
---
These days, the usual lineup at any potluck dinner is sure to include a flavorful rice pilaf dish, a fresh corn salad, honey wheat hamburger buns and, if you're lucky, maybe even a few oats tossed into a sugary treat. A side dish here, an easy meal there — contemporary palates are no strangers to the readily adaptable qualities of modern grains.
For most people, the consumption of such traditional starches is completely fine in moderation. However, experts caution that processed grains offer limited nutritional value. For true healthful-eating connoisseurs, there's a whole delicious world out there — one as rich in history as it is in nutrients.
"Ancient grains" is a relatively new-age catchphrase for an old-world staple.
Seeming to have surfaced in the 1990s, the term gained serious traction in the late 2000s. Bringing with it a certain level of intrigue, the mysterious label packs just as much connotation as it does crunch and refers to various grains and sprouts more prominently found in the Middle East and South America.
"Over the course of time, these grains really haven't changed in terms of their composition," said Heather Fisher, a nutritionist in health promotions at Florida State University. Part of Fisher's job is to help students learn healthy eating habits. For students with more mature tastes, ancient grains are always on the menu. "You know, (they haven't been) genetically modified or anything like that. They're pretty clean."
In reality, the title is nothing more than a clever marketing ploy — a simple rebranding of its predecessor, "whole grains."
According to Fisher and many of her colleagues in the health sciences, the only "ancient" part of grains such as spelt, barley, teff, millet, quinoa, amaranth and many of the other less commercialized morsels are the harvesting techniques used in cultivating them. Because of their relative obscurity in the Western world, they've avoided the high-tech farming methods of the last century. By remaining unbleached and unprocessed, these tiny crops have been left unadulterated.
And that can be a really good thing.
Compared to eating processed starches, ancient grains are proven to have more of a cleansing effect on the consumers' digestive tract — easily adding much-needed fiber to diets. With elevated counts of valuable vitamins and minerals, unless you're operating under a severe gluten intolerance, there's really no reason not to cook up a pot full of amaranth for an easy weeknight side dish.
"With regard to the health benefits," added Fisher, "the fiber, the vitamins, the minerals, the phytochemicals — these are going to be important for optimal functioning of our bodies and overall wellness. And also for the prevention and treatment of nutrition-related diseases, such as heart disease, diabetes and cancer, and that's just to name a few. Certainly the nutritional benefits are there."
For those looking to lead a healthier lifestyle, these fiber-full grains have another added bonus — they fill you up, making midnight snacks a thing of the past.
"Because the grains are less processed and haven't had all the fiber stripped from them," started Amy Likins, a nutritionist and the owner and operator of Synergy Organic Juice Bar and Café in Fort Walton Beach, "people are going to be getting more fiber. That's really important. The ancient grains, the more whole grains, they're going to provide that satiety in fiber."
For curious diners, there are plenty of ways to incorporate ancient grains into one's diet. Whip up a tabbouleh salad, for example. Or revisit Mom's famous cookie recipe. Many well-known consumer brands (Likins recommends Kashi) also utilize these sprouts.