Cocktails to Go
They're in the bag and here to stay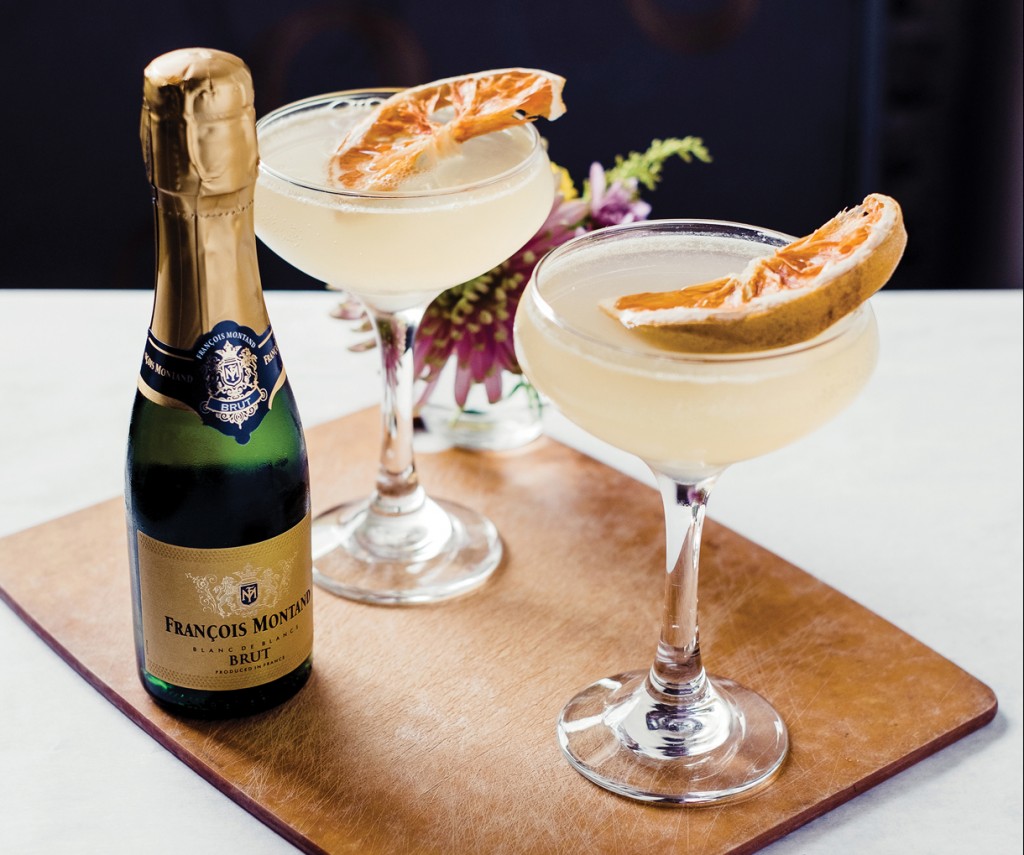 The pandemic has required a lot of unexpected adjustments to activities, including dining out.
For months, we focused primarily on ordering takeout, even eating steaks and seafood packaged in to-go boxes. As for drinks, instead of sipping sophisticated cocktails in elegant glassware, we've taken home our spirits in a vacuum-sealed pouch.
When Gov. Ron DeSantis announced in mid-March that restaurants could offer only takeout because of COVID-19, he allowed a loophole that helped many restaurants stay in business. The governor's executive order lifted the restrictions that prohibited specially licensed restaurants from selling packaged alcohol for take-out or consumption off-premises.
Some venues began liquidating their wine cellars while restaurants that serve craft cocktails began finding creative combinations to make them desirable.
Cocktails were a survival strategy that may become a permanent menu offering.
"Initially, it was a game changer," said Danny Renninger, director of operations for Sage and Il Lusso. "We reacted quickly, continuously evolved and innovated, and held a good chunk of the market."
Renninger said Sage and Il Lusso "are continuing to offer cocktails in the 750 ml batched cocktail format, both online for curbside pickup and at the end of a dine-in meal, as long as the government will allow."
Cody McCloud, press secretary for Gov. Ron DeSantis, said that "establishments that have been selling cocktails to go will be allowed to continue to do so."
Along with restaurants, bars were given the go-ahead to offer drinks to-go in late June. It was an attempt to offer the brewery and bar industry a lifeline after the state issued an emergency order stating that bars could no longer serve alcohol on premises.
It appears that most restaurants are indeed continuing takeout drinks even as dining rooms have reopened.
"It's been a way to keep our name out there and a way for people to enjoy the restaurant," said David Gwynn, co-owner of Cypress Restaurant, Grove Market Cafe and Vertigo with wife Elizabeth.
Cypress Restaurant has been offering about a half-dozen vacuum-sealed cocktails in a bag for two. My husband and I found this size just right when we wanted to try a takeout cocktail with our sandwiches, which are part of a new Southern-style tapas menu at the 20-year-old restaurant.
We decided on Elizabeth's Southern cocktail, which has become the most popular choice on the takeout list, said Bonita Violette, the wine and spirits manager at Cypress. The drink features Ransom Dry Gin, St. Elder Pink Grapefruit Liqueur, rosemary syrup and two dehydrated grapefruit slices in a separate, attached pouch for a garnish. There's also a small bottle of Francois Montand Blanc de Blancs sparkling wine.
My husband can make a mean dirty martini and a killer Sazarac, but we don't have choices like grapefruit liqueur or rosemary syrup in our liquor cabinet.
I'll admit it was a bit strange to bring home a drink in a plastic pouch. I was afraid I'd cut it open and the whole thing would spill out. But it turned out the concoction was easy to assemble. I shook up the pouch a bit, then poured the cocktail into two pretty glasses. I then added the champagne to each glass.
My husband described Elizabeth's Southern this way: "It comes across as a light, summer drink but watch out for the punch."
I did learn there's more to making an attractive cocktail than just assembling a few ingredients. A mixologist master I am not.
Still, when drinks-to-go became a thing, most local restaurants joined in the craze, which has swept the country.
Railroad Square Craft House and Jeri's Midtown Cafe started selling gallon jugs of sangria. Gordos began offering its trademark rum punch, Smash, by the gallon along with margaritas.
At Waterworks, the Midtown bar/restaurant began featuring batches of its tiki drinks. Blu Halo is continuing its batch cocktails. And you can find other takeout choices at places like Table 23, Liberty Bar & Restaurant and Georgio's.
Whatever the format, the idea is that drinks are tamper-proof and enjoyed at home and not before. The restaurant scene is still pretty fluid, so remember to check with your destination to ensure they're still offering takeout cocktails.
If you'd like a restaurant cocktail at home, these to-go drinks are worth a shot.
GOOD

TO-GO
Tallahassee restaurants offering sealed carryout cocktails include:
Blu Halo

Cypress Restaurant

Georgio's

Gordos

Grove Market Cafe

Il Lusso

Jeri's Midtown Cafe

Liberty Bar & Restaurant

Madison Social

Railroad Square Craft House

Sage

Table 23

Vertigo

Waterworks