Whim Wham Jam and Other Culinary Delights
'Chef Millie' introduces Tallahassee on to, yes, tasty British food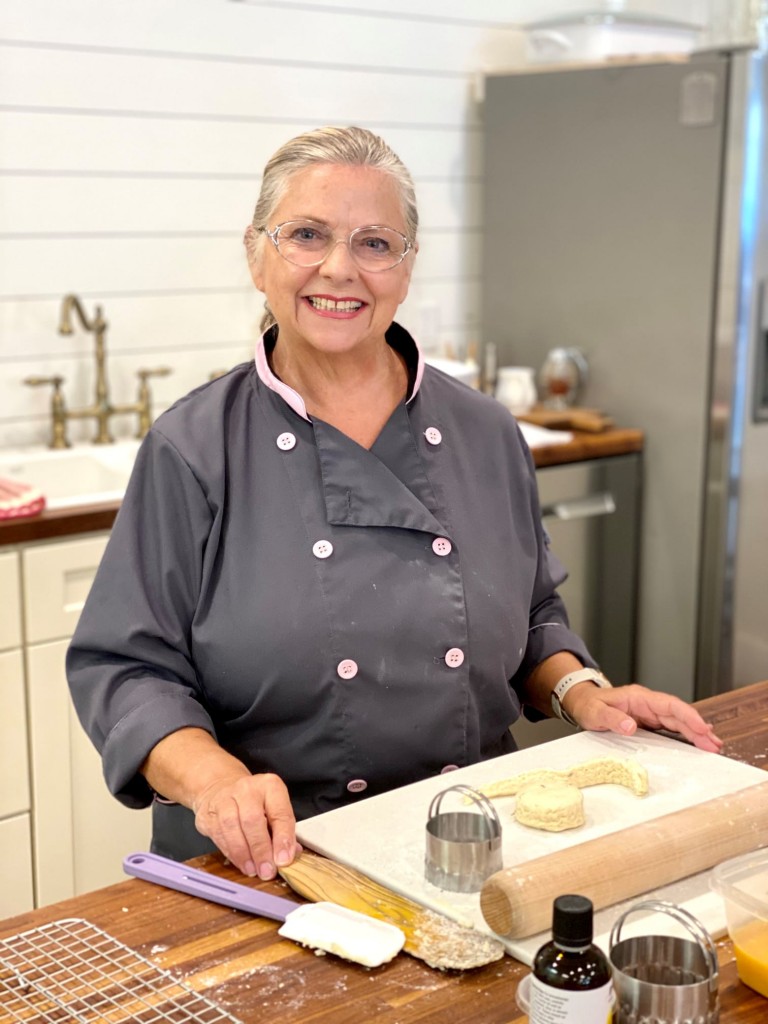 Millie Kelsey-Smith, better known as Chef Millie, and her husband Trevor have brought treats: scones, shortbreads, jams, Indian spices, and teas.
They are stationed at their tent, called The English Rose, a fixture at the Tallahassee Farmers Market on Kerry Forest Parkway. It's not hard to spot, marked as it is by a flight of British flags suspended like pennants.
A lonely hearts newspaper ad brought Millie and Trevor together in 1997, and they moved from Norfolk, Virginia, to North Florida nine years ago. Soon thereafter, the pair opened an art gallery turned restaurant in Havana.
"Now the local people, I think I took them by surprise," Millie said of introducing customers to British fare. "I don't think they realized how diverse and how good English food can be."
England is notorious for bad, unadventurous food, Millie acknowledged, "but it's because a lot of tourists only go to the tourist places. You have to go out to the country pubs where you'll get country meals."
These days, Millie conducts Indian cooking classes and afternoon teas at The Prepared Table and Tallahassee Table in addition to selling bites at the farmers market.
Not surprisingly, she had tips for tea drinkers …
Look into, not over, your tea while sipping. Honor the tea.
Large hats are for garden parties, not indoors.
Holding up your pinky is, despite a popular belief, not proper at all.
Millie's favorite delight is her Whim Wham Jam, which is inspired by classic British trifle. She recommends the four-berry jam as a pairing with cheese plates — or most anything.
As the daughter of a Royal Marines Band Service member, Millie spent her childhood living in different parts of the world. The oldest of seven children, she learned to cook by helping her mother. She worked in the culinary and hospitality industry in the United Kingdom until age 41 and later, after studying fine art and visual studies for seven years, opened galleries and showed her work in the UK and Malta.
She creates large abstract works that may include unconventional materials such as seaweed or coffee grounds.
"I meditate first and then I just paint whatever comes out," Millie said.
Trevor, a veteran of the British Royal Air Force, is more analytical.
"He's very academic, not creative," Millie laughed. Still, Trevor enjoys helping out at the farmers market, blending teas, and making up spice packs.
"I think the market definitely changed me," Millie said. "It's made me perhaps more outgoing because you have to sell the stuff on the table, so you're talking to people all the time. You can't hide away in the kitchen all the time."