'Brotherliness' of Boys State Will Better The Future
A story of connection among delegates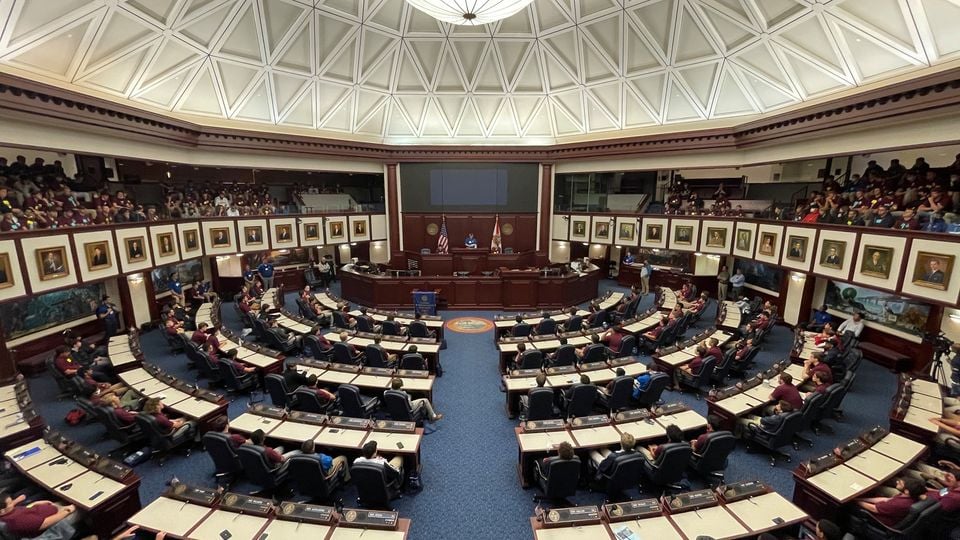 Six days, three hours, and 14 minutes. 6.13 days. 147.23 hours. 8,834 minutes. 530,040 seconds.
On June 20th, I got on our bus to Tallahassee. And for six days, three hours, and 14 minutes, I had the honor of participating with 351 other delegates in one of the most memorable experiences I have ever had: Boys State.
We started by stumbling into our dorm rooms at Florida State University. We were in for a sleepless night and promptly began drafting a speech on our own interpretation of Americanism. Then elections, more elections, and still more more elections.
I ran for many positions. I won. I lost. I laughed. I cried. Each day brought a new situation; a new election; a new complexity. Each night, we wearily trudged to our dorms, satisfied with our work for the day. Most delegates slept. I'm proud to say that my city, Comer Lakes, was the only city with nighttime hallway soccer and dodge ball, much to the chagrin of the delegates trying to sleep in the floors above and below us.
In those six days, three hours, and 14 minutes, I honed my competence at public speaking, debate, and empathy. I created a poster signed by nearly 250 out of the 352 delegates that Comer Lakes presented to director Forest Boone, thanking him, the staff, and the state troopers for their work. I received the honors of being a city councilor, a county commissioner, a House Representative, a Boys Nation Nominee, and even Supreme Court Justice.
But really, these positions were insignificant compared to the real distinction of Boys State — getting to know my fellow delegates.
I met a delegate studying quantum mechanics at the U.S. Air Force Research Laboratory. I met a delegate who went to International Science and Engineering Fair 2021.
I met a delegate who was interested in Cold War history and economics. I met a delegate who competed nationally in Congressional USA Debate. I met a delegate who could do pull-ups on a half-inch doorframe. I met a delegate who recently emigrated from Vietnam with his parents, seeking the American Dream.
I met delegates, whose families had fled from repressive regimes, seeking a better life. I met delegates who were charismatic leaders and inspirers. I met delegates who were student athletes; who were class presidents; who aspired to be the cream of our generation. I may have been a big fish in a small pond called Citrus County, but now I was in the ocean with other big fish. Truly, it was a humbling experience.
What struck me most about Boys State was the brotherliness we all afforded one other. There was no true partisanship; there was no bitterness and name calling. In our current political atmosphere that encourages partisanship and acrimony, it was refreshing to see how easily we could connect, how much we all had in common, despite having wildly different political views or socio-economic backgrounds.
And therefore, I have hope for the future. I have confidence in our future leaders. I now have much higher expectations of our current leaders, because in six days, three hours, and 14 minutes, 352 boys from across Florida achieved a relatively bipartisan government, broke records from previous Boys States, and formed potent connections with each other, all while being courteous to each other and respectful. We lack this type of interconnection in our current politicians and politics. If we could do what we did in six days, three hours, and 14 minutes, imagine what we could do in six weeks, six months, six years. And that's what I believe Boys State is for: to have delegates form these strong relationships with one other in order to better the future; not necessarily just for Florida, but also for the nation.
-Jason Lu, Lecanto, Florida