Bringing It All Back Home
Search for truth leads writer to her roots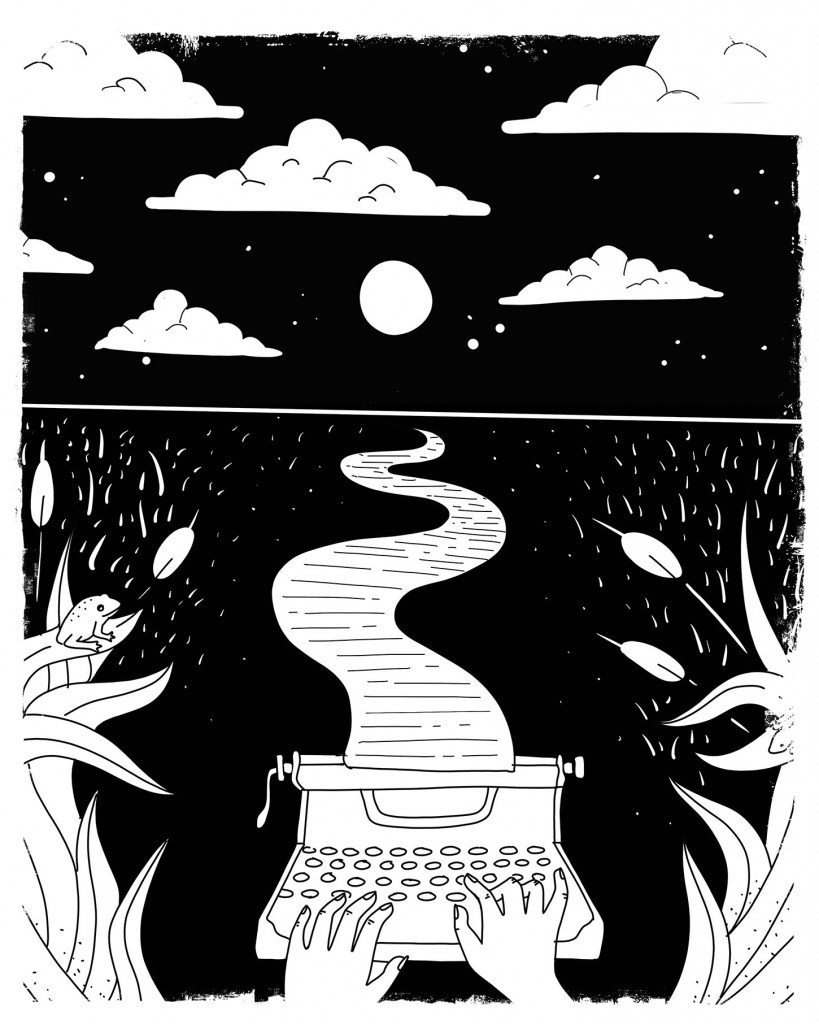 You can't go home again." 
I've turned that phrase over and over at every junction in my life. The adage has been adapted for movies and songs; it even served as the inspiration for an episode of Frazier some years ago. Many have provided interpretations of the sorrowful sentiment expressed by novelist Thomas Wolfe. 
Published posthumously in 1940, You Can't Go Home Again, tells the story of fictional author George Weber, who travels the world in search of meaning only to find that what he truly desires is to return to the innocence, love and passion of his youth. 
"You can't go home again." Wolfe writes, "You can't go home to your family, home to your childhood, home to romantic love, home to a young man's dreams of glory and of fame, home to exile in some foreign land, home to the old forms and systems of things which once seemed everlasting, home to the escape of time and memory."
As a writer and reader, I'm a bit ashamed to say I only just read the book in a sort of self-reflective tizzy. You see, in the eyes of the late Mr. Wolfe, I have the impossible set before me. It is time for me to go home.
My childhood was spent not far from Tallahassee, tucked away on a farm east of the Aucilla River, west of Hixtown Swamp and south of nowhere. I cut my teeth on sour grass and my father's James Taylor records. My feet were dirty as often as clean. I had a fondness for the lizards, frogs and snakes that lurked in the garden and at times startled my mother, causing her to scurry to the safety of her kitchen. Her tomatoes would be just as ripe tomorrow.
In my heart, I was an artist, a poet, a hopeless romantic. In many ways, I suppose I was very much like Wolfe's expatriate, George Weber. 
I set out in search of something, and like Weber, I became a writer. I pursued a bright future while my hometown remained a place frozen in time. Its empty buildings and abandoned railroad depot recalled prosperity long gone. Its residents lived deeply segregated lives, separated by markers — race, wealth and power. I thought that I had to leave to find myself, and perhaps I did.
The pursuit of my craft led me to the University of Florida. When I came home, it was to visit, never to stay. When it came time to graduate in the winter of 2019, I was all too happy to accept a position hundreds of miles away. This is not to say I didn't love my home. I cherished my memories but felt that my story there had ended and to stay would amount to reliving the past forever. While I knew I couldn't go home again, I wondered if I shouldn't.
Then, like so many of us, the pandemic brought me and my pride to heel. While far from home, I was no closer to my dreams. I found love but lacked purpose and longed to be connected, once again, to the tribe that nurtured me. I feared I would lose the opportunity to find truth in myself and the members of my community.
As Wolfe wrote, "We must speak, and speak the truth, as much of it as we can see and know."
That opportunity came in the form of an application, an interview and eventually, an offer to do what I have always loved in the place that loved me best. Now, at Rowland Publishing, I have come home — not to relive the past, but to write a new story. My story, and yours.
Emma Witmer has joined Rowland Publishing as its senior staff writer.