Beyond the Garden
Esposito is a one-stop shop for your landscaping project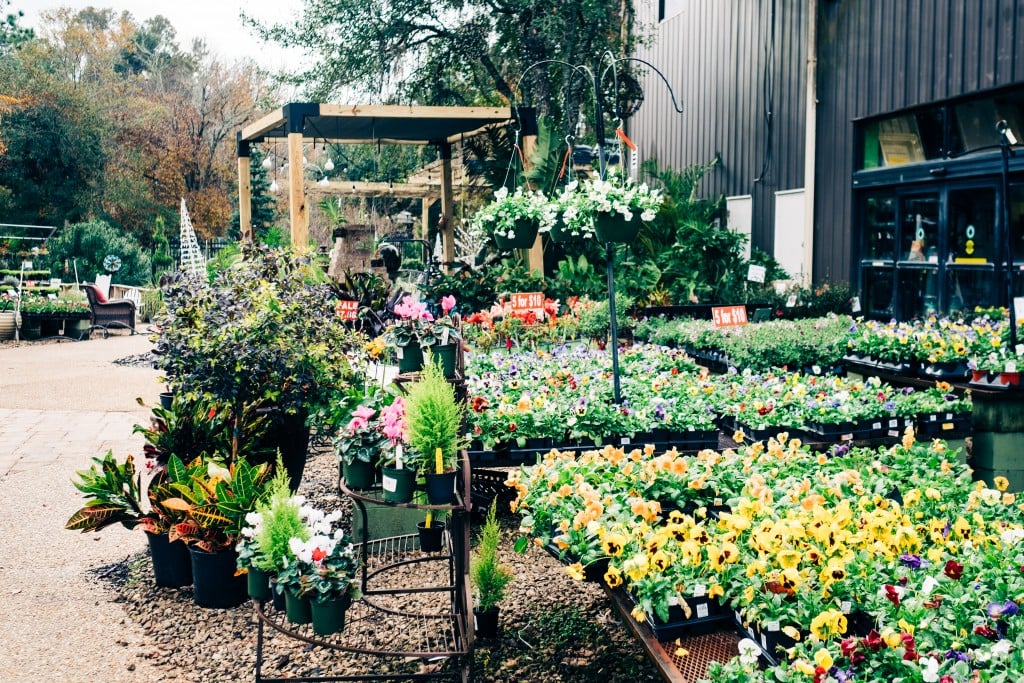 I recently had the pleasure of chatting with Ralph Esposito, local gardening expert and owner of Esposito Garden Center, which has been in Tallahassee since 1969. I already knew that the company offered a vast selection of gardening supplies, an immaculate Christmas display and a budding floral department, but I was excited to learn more about what else they have to offer.
Ralph let me know that the company also places an emphasis on services and installation, including, but not limited to, grounds care, irrigation, nightscapes, landscapes, hardscapes and an array of spray services, including insect control, fertilization and weed control. The takeaway from our conversation: If it's outdoors (and it isn't a pool), Esposito's team will make it happen.
Ralph attributes his company's success in branching out to an ability to take on bigger jobs and having a licensed general contractor on board. Dean leads a team of masons, electricians, plumbers and painters, making big goals — such as elaborate outdoor kitchens or spectacular pergolas — achievable.
I asked Ralph why he decided to offer such an array of services rather than stick to the basics. "The average homeowner," he says, "has no idea who to call for, for example, driveways, gutters, irrigation services and so on. … Why not offer them a one-stop shop? This way there is one person responsible for the entire project. We install gutters weekly; subsequently, small projects like this are often difficult to find reliable contractors for. We wanted to make the process as easy as possible for our customers." Esposito Garden Center considers itself a part of the community and doesn't hesitate to evolve with its needs.
Contrary to what you might expect, standing water — and what to do with it — is the most important element in all landscape projects, Ralph told me. His first thought during every job is, "Where does it come from? Does it pool, flow or seep?"
"Strangely, we often look upwards to the roof," Ralph said. "We need to assess where the runoff from the roof is landing and what happens once it gets there." He listed a number of solutions available for solving these all-too-common drainage problems — ranging from gutters to French drains and piping systems — each with their own benefits.
So, what is the goal of the landscaping team? Ralph said his team strives to look beyond the initial request, asking, "What can this project become and how do we get there?" If there is a way to make your design easier to care for, or more exciting in any way, Esposito will always present the option. The landscape design department head, Anna Dickey, has helped several repeat clients grow from landscaping starter homes to dream homes.
What's next? According to Ralph, outdoor kitchens are the next big trend because people are becoming interested in spending more time outdoors enjoying the Florida sunshine. "Everything is entirely customizable," he says. "The stone, the grills, the wood stain, you name it. We fine-tune your outdoor room so that it blends with the style of the house perfectly." He credits the garden center and home goods departments for helping these outdoor rooms really come together. The designers have access to all of the resources you need to make an outdoor space feel personal and ready for enjoying.
Esposito Lawn & Garden Center
2743 Capital Circle NE, Tallahassee | (850) 386-2114 | EspositoGardenCenter.com