Beer Meets Booze
A new round of concoctions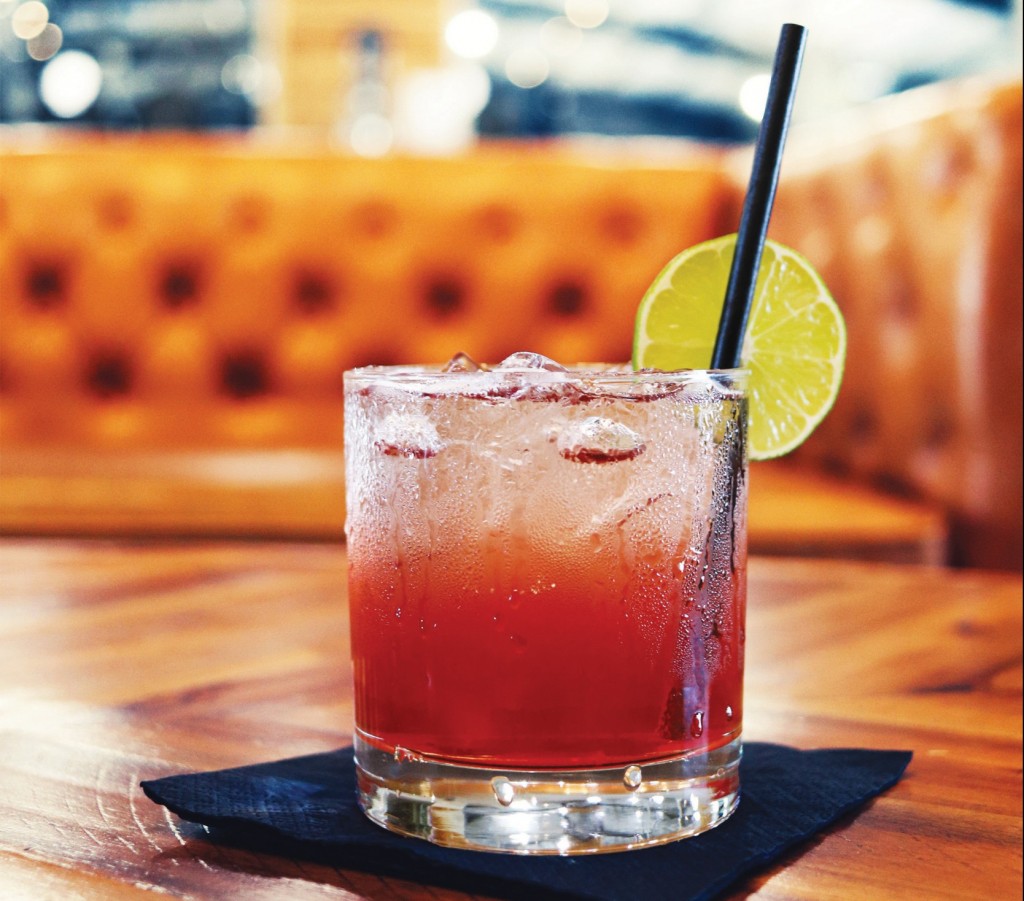 Few things taste better than an ice-cold beer on a sweltering summer day. Unless, of course, that beer is also spiked with liquor. Enter beer cocktails, the latest libation craze that bars are serving up. With the rise in popularity of craft beers and local breweries has come the inclination to get creative. Beer cocktails fuse the best of both worlds — hoppy carbonated beer and expertly distilled liquor — to form a drink that's refreshing and delightfully potent.
The most common beer cocktails have been around since before the trend generated buzz: the Black and Tan, the Michelada and the Shandy. All are good places to start before getting more adventuresome. They are more beery than boozy.
If you lean more toward the sweet side, try something that is fruit-forward in beer, liquor and ingredient options.
"Beer cocktails are fun year-round, but they definitely make for a delicious and refreshing option for the summer," said Angela Burroughs, co-founder of Proof Brewing. "We like to focus on tropical, thirst-quenching flavors that are invigorating yet balanced."
Summer is the ideal season to focus on beers that are fruit and citrus centric. Fruit pairs well with Belgian wits (wheats), Berliner weisses (sours) or pale ales (hoppy).
If you like your flavors heavier and heartier, try an IPA, a lager or a stout mixed with whiskey, rum or bourbon.
"I think beer cocktails are a fun way to enhance the flavors of our favorite beers, a way to do things with beer that we might not be able to do in production," said Ryan LaPete, owner and head brewer of Deep Brewing Co. "We also get to see the creativity our customers have with the flavors we've created."
Mango Wit Margarita
Ingredients
2 oz Mango Wit
2 oz tequila
1 oz triple sec

1

oz fresh lime juice
1 oz agave nectar syrup
Lime and salt garnish
Directions
Rim glass with salt. Pour ice in glass. Combine beer, tequila, triple sec, lime juice and agave in glass. Stir with long spoon. Add lime wedge and serve.
Proof Strawberry Lemonade Sour Crush
Ingredients
2 oz Proof Strawberry Lemonade Sour
2 oz vodka
Fresh strawberries
Directions
Pour Proof Strawberry Lemonade Sour and vodka into a shaker. Muddle strawberries. Shake hard. Pour into glass filled with ice.
Goodness Grapefruit
Ingredients
2 oz Reef Dweller IPA
3 oz grapefruit juice
1 ½ oz gin
¼ oz St. Germain
Grapefruit slice
Directions
Pour Reef Dweller IPA, grapefruit juice, gin and St. Germain into a shaker. Shake hard and pour into glass filled with ice. Top with grapefruit slice.
Modern Old Fashion
Ingredients
2 oz Spear Pressure British Golden Ale
2 oz bourbon
2 teaspoons simple syrup
2 dashes bitters
1 orange slice
1 maraschino cherry
Directions
Pour simple syrup, bitters and bourbon into glass and stir. Pour in ice. Pour beer on top and garnish with orange slice and cherry.