An Example Worth Following
Volunteer effort enriches others by giving them the gift of literacy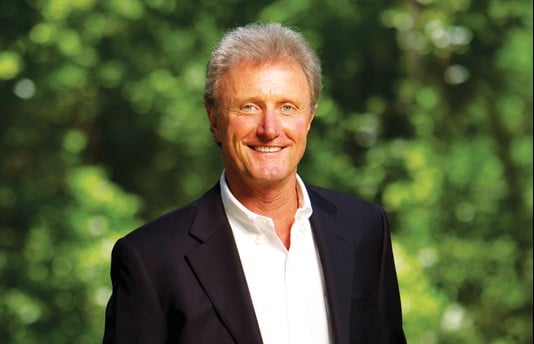 Pause for a moment in your reading of this column and imagine suddenly being overtaken by an inability to recognize or comprehend words, preventing you from reading the contents of this magazine. Or understanding the written instructions enclosed with the lawn mower or barbecue grill you bought last weekend. Or completing an application for employment. Or reading a story to your children.
Consider the types of jobs that you would be limited to when unable to read.
For generations, people in Franklin County got by as oyster harvesters or seafood house workers or net fishermen. Many worked independently and seasonally without any prospects for upward mobility, fearful that their outboard motor might tear up any day now and dependent always on Mother Nature providing seafood in abundance. It seemed for a long while that she would never cease doing so. It wasn't unusual for children to drop out of school in the third grade and go to work doing what their ancestors had done. 
Tongers, shuckers and seine fishers didn't know how vulnerable they were.
Starting in 1995, when Florida's net ban went into effect, workers in those traditional industries have sustained a series of blows. Georgia increasingly siphoned off fresh water to meet its needs, and salinity levels rose in Apalachicola Bay, diminishing oyster harvests. The effects of the Deepwater Horizon oil spill and the impact of the chemical dispersants used to treat it may never fully be known or understood. As Hurricane Michael approached, the state, believing that the storm would destroy oysters beds, allowed oystermen to harvest at will. That free-for-all may have been the final straw necessitating the five-year moratorium on Apalachicola Bay oystering currently in effect.
First, so-called monkey boats employed by mullet fishers were retired, and now the fleet of oyster boats has been beached.
For the displaced, and especially so for the illiterate, coming by new ways of generating income has been a struggle.
Franklin County residents Michaelin and Dave Watts, sensitive to the plight of people around them, resolved to make a difference by making people more resilient and adaptable. Literacy, they recognized, would be key. Eleven years ago, they started and funded Bring Me A Book Franklin, an effort patterned after a Bring Me A Book initiative in California.
The percentage of Franklin County third-graders reading at grade level still is not where it needs to be, but Michaelin and Dave and a growing host of allies are making a difference by getting books into the hands of children and building home libraries. The Wattses and Bring Me A Book Franklin's program director Karen Kessel can recall when some children in Franklin County had no relationship with books and, presented with one, would immediately discard it. Now, they hug the books they receive, knowing that they are objects of value.
The Wattses, both in their 80s and accomplished senior tennis players, are concerned about whether Bring Me A Book Franklin will survive after they die. There are reasons to think that it will. No longer is the nonprofit a two-person show. Bring Me A Book Franklin has brought Kessel, a retired librarian, pediatricians, the state Department of Corrections, the Franklin County Sheriff's Office, Ace Hardware, Head Start and Early Head Start programs and others into the fold.
I invite you to learn more about Bring Me A Book Franklin by reading executive editor Steve Bornhoft's story on page 36.
And, I encourage you to count your blessings this holiday season and find ways, big or little, to follow the Wattses' example by helping others realize their potential and enjoy life more fully.
Happy holidays to all,
Brian Rowland
Publisher