A Runner with Promise
Clifton Lewis impresses old guard at track club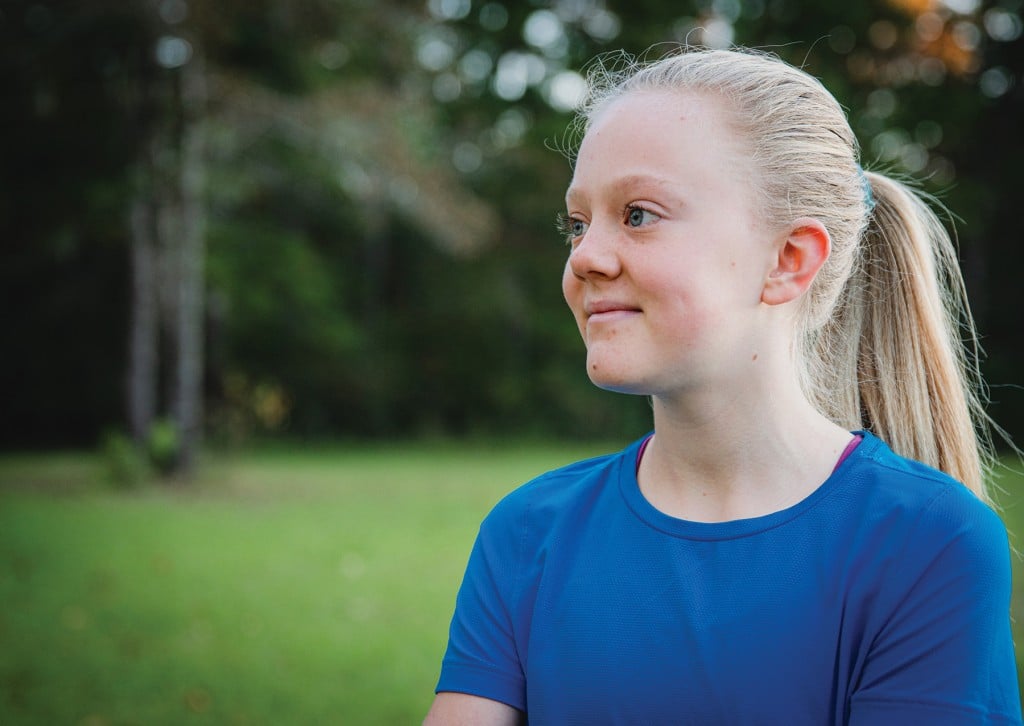 At age 12, Clifton Lewis runs 25 to 30 miles a week.
Four years ago, her mother Sarah Lewis said, Clifton and her sister Stella met Angie Milford, who subsequently became the cross country coach at the Maclay School.
Milford inspired them to start running, and both have stayed with it. Clifton is home-schooled and runs cross country and track in meets that allow for participation by unattached athletes. Stella runs for Leon High School and is a student in Leon's digital academy.
Clifton gets her miles in at Phipps Park and usually runs by herself. Her motivations are simple.
"It keeps me healthy, and it gets me awake," she said.
Clifton is well known among members of the Gulf Winds Track Club.
"She is a really, really good runner," enthused Paul Guyas, the club's president.
"What's so great about Gulf Winds and all the runners in town is that all ages are involved with and interested in each other," Sarah said. "It's been helpful to me with young runners. The older runners in town are very welcoming and supportive."
---
Growing the family

 
Gulf Winds, which conducts some 30 races in a typical year, has worked to make good use of the downtime resulting from the pandemic, focusing on identifying ways to reach out to the non-running community and bring more people into the club. Tallahassee is a running town, but runners tend to be concentrated in certain zip codes. Gulf Winds and its newly formed inclusion committee are raising money that will be used to buy shoes and subsidize race registrations so as to eliminate barriers to entry to the sport. Onward, onward.