A Matter of Survival
Battered by the pandemic, hospitality industry struggled to stay on its feet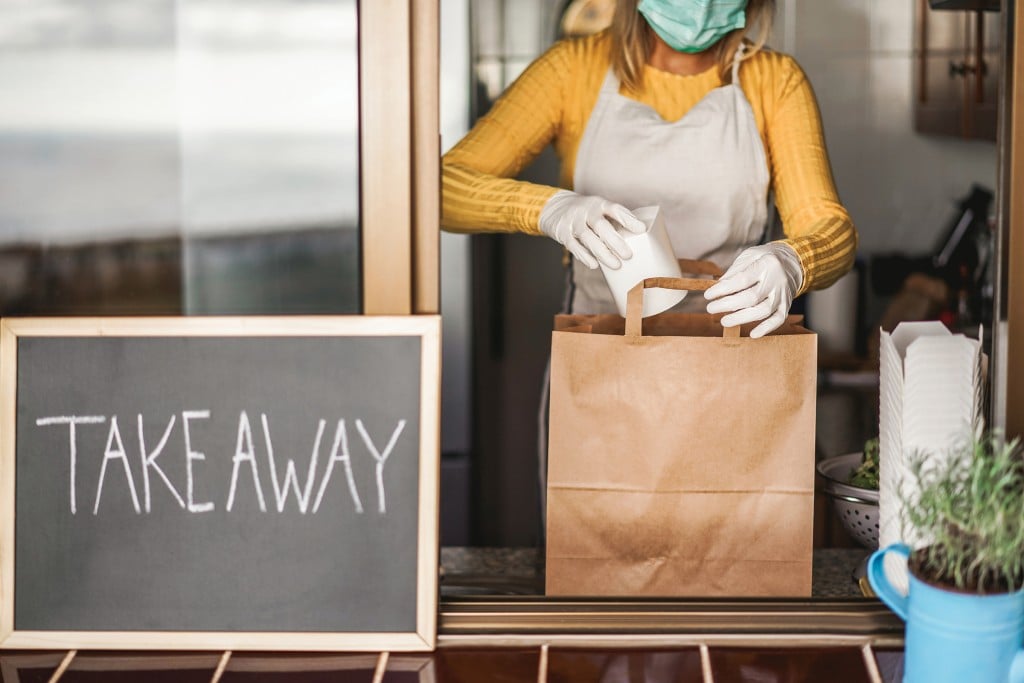 In all of our years of operation, I never experienced a business problem like COVID-19. Operations, marketing, human resources, legal and accounting were all affected at the same time. Sure, we stress these business pillars from time to time throughout any year, but never had everything been disrupted so greatly at once. 
Never as a business owner had I experienced such a wide range of emotions in such a short amount of time. In one week (which seemed like a year), I felt anger, rage, helplessness, elation and contentment from day to day and sometimes hour to hour. It was a journey that often resulted in either exhaustion or a "fight-or-flight" response from adrenaline. 
Never had I experienced a problem that was so polarizing and that produced so many experts. Masks? No masks? The government is right? The government is wrong? All of this debate surrounded the hospitality industry as we adhered to high standards while limited to to-go and takeout operations. (Prior to the arrival of the pandemic, those operations comprised less than 1 percent of our business model, and within 12 hours beginning on March 20, that figure moved to 100 percent.) At grocery stores, unlike our restaurants, I have yet to see one credit card machine wiped down after each transaction. The effect of all of this trickled down into the hospitality community as some businesses were figuring things out, some chose to close, some chose to judge and some chose to grandstand. And, as I write this on June 18, we are still facing backlash as an industry. 
Never had I heard "they choose profit over people" so many times that I question whether people know the difference between revenue and profit. There was no profit to be had — there was only survival. Of the entities we had open, many were operating at less than 15 percent versus what they did last year, and only one was operating at 50 percent. Bills were still due, people still needed to be paid, and the worst part is we had — and continue to have — no idea how long this will last.
Through all the "nevers," though, I was reminded about what is "always." 
There are always going to be issues you have to confront as a business owner. These issues make you think harder, lean in more, make hard decisions and pivot. There will always be people judging and thinking they have the answers (Yelp haters, you know who you are), but the reality is you make choices that are best for your business and, more importantly, your employees and customers.
I had the privilege of speaking with many business owners over this time, and the overarching sentiment was "I care about my employees."
This is the biggest "always" you will hear — as it should be. Within 48 hours of everything happening, I was on a Facebook message thread with Gordos, Canopy Road Cafe, Jeri's Midtown Cafe, Riccardo's and Habana's Boardwalk discussing the pain felt for staff. This group also reminded me of the last "always" — the Tallahassee hospitality community is a close bunch, and all we ever want to do is extend that hospitality to the community.
The hospitality industry is a tough business, and this pandemic has increased that difficulty exponentially. But like any industry, you adapt to survive, and I appreciate Tallahassee being patient as we all work toward a "new normal."
Matt Thompson is a father, husband, teacher and business owner. Since 2013, For The Table Hospitality has created Madison Social, Social Catering & Events, Township, Centrale, SoDOUGH, Happy Motoring and Social Kitchen.