A Lasting Dream Realized
Private Quarters Hair Salon celebrates 35 years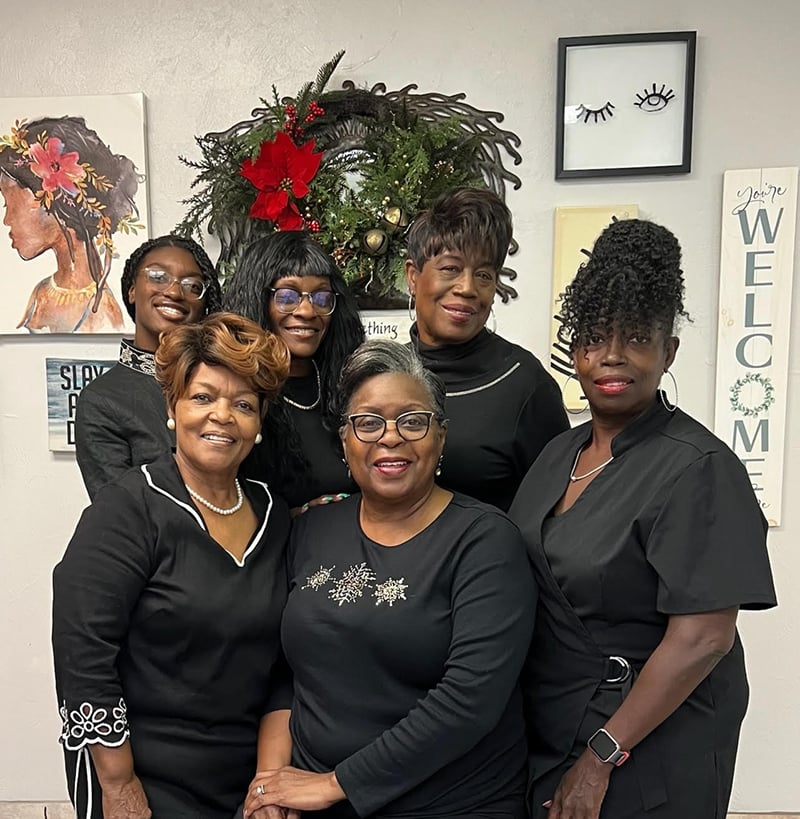 As a young woman, Brenda Moss worked long hours at a hair salon — and then served additional clients at home. As days drew to a close, she'd sketch her dream salon. 
"My eyes have always been bigger than my pockets," Moss said. "But my dad was an entrepreneur, being one of the first Black plumbers in Tallahassee to run his own business, so I really felt I could make my dreams happen."
Her sketch depicted a spacious but intimate two-story salon with an elevated styling area. She envisioned a welcoming entrance and art on the walls.
"I wanted to make sure that it was a really nice space," she said. "A lot of Black salon owners must settle for hole-in-the-wall type buildings, and I didn't want to have to do that."
Moss intended for her business to be one that the residents of Tallahassee's Frenchtown neighborhood and especially women would admire.
"I wanted Private Quarters to be a beacon of light for this community," she said. "And by the grace of God, I believe that's what we've become."
That beacon has attracted loyal customers, most of whom have been with Moss for 20 years or more. And, along the way, Moss has groomed many women for success.
"We have four employees right now, but there have been too many to count who have worked here and then gone on to be teachers and salon owners and have accomplished great things," she said.
The salon, located at 817 W. Brevard St., has garnered honors including Emerging Business of the Year, Outstanding Business of the Year and Small Business of the Year awards from Florida A&M University. In 2012, Moss was named to the Tallahassee Democrat's annual "25 Women You Need to Know" list.
The COVID-19 pandemic made the always challenging life of a small business owner even more difficult. She was forced to shut down her salon for a time and when she re-opened, she strongly encouraged her stylists to observe pandemic protocols and to avoid large groups.
"It was tough going through that," she said. "Many businesses just couldn't survive."
On Jan.15, Moss and her team will celebrate 35 years in business, most of them spent in a salon that Moss styled herself.
"It's such a momentous moment for us," she said. "We just want to shout from the mountaintops – we're still here!"
---