A Few Taggart Topics
Willie and Taneshia Taggart share their views on football, family and social media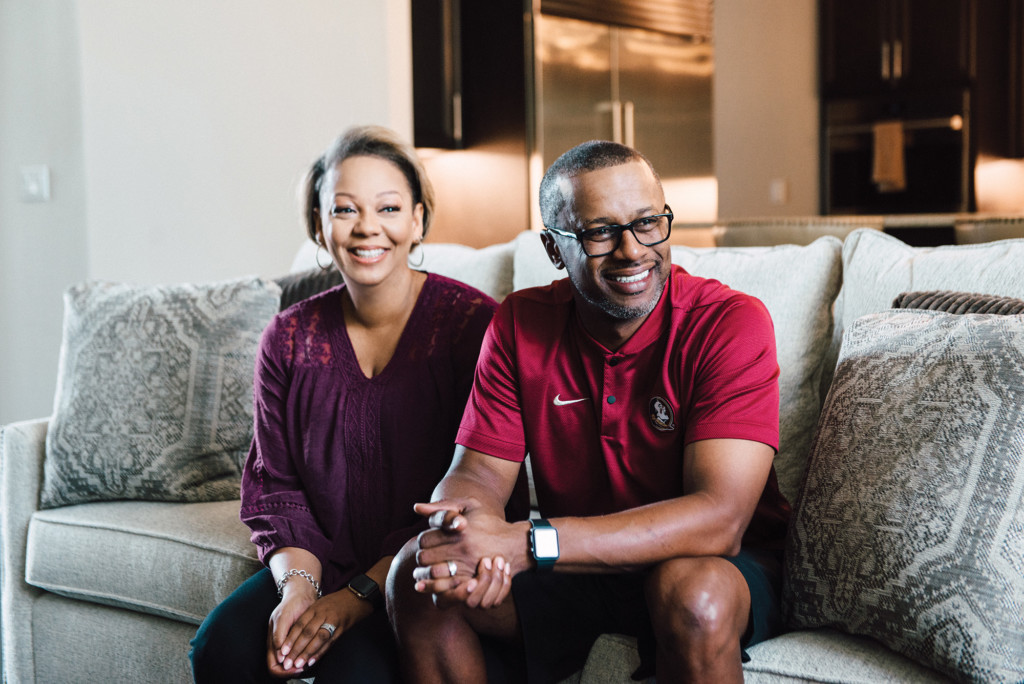 The Taggart Family was featured on the cover of the September/October edition of Tallahassee Magazine. Read our cover story here. 
Women's Clinics
Taneshia Taggart said she has enjoyed her involvement in annual women's football clinics associated with her husband's teams. "It's a place where women come and learn football," she said. FSU's event in June touted basic rules and strategy, coaching instruction, on-field drills, and game plans for offense, defense and special teams. About 300 women attended, FSU said.
"After all these years, I'm still trying to figure it all out," the coach's wife said of football. "I want to be able to see football the way he sees football, to be able to pick out a play." She said the clinics have helped."I know how they line up," she said. "I can tell who goes where."
She added with a smile: "It's a start."
Emphasis on family
"That's how I was raised. My mom (Gloria James) had five kids, and we were always together, and if we weren't together, we were with our cousins, uncles and aunts. Willie said. "That was almost every weekend. That was just how I was raised, around family, and something that I always needed to continue.
"Going to Western Kentucky, Jack Harbaugh did the same thing with his programs. When you start coaching, you just know that a lot of these kids need that.
"They're leaving home and going to another family. Most of the kids that we have … they're seeking — they're looking for it. They want to come and be a part of it, and you see them glow and grow at the same time."
His mother and siblings
"They come in for every home game. My mom comes up (from Palmetto). She doesn't like the long drive. That's the beauty, at least, of me coaching. It has allowed my family to experience things they'd never experienced before, go places they'd always dreamed of going.
"Now me in my career, where I go, they've been able to see those things. In Oregon, it was the first time my mom and my sister had been west of the Mississippi River. I thought it was really cool for my mom to say, 'I've done this. I've been here.' "
Family with coaches, players
"Thursday's date night/family night for the coaches. Go home and be with their family and spend time with them," Willie Taggart said. "Usually I let them off around 3 o'clock on Thursdays. Then Friday morning, they come in a little later, giving them an opportunity to take their kids to school.
"I tell our coaches to make sure our wives and kids are around so the players can see us be husbands and fathers, and our coaches invite the players over to their houses and have dinner with their position groups.
"Taneshia and I, each week during the season we'll bring a different position group to come over and have dinner with us as a family."
Social media
"Social media is so powerful, and it's so different," Willie Taggart said. "It'll get to you mentally, and we happen to do a great job on educating our kids on how to deal with it. I remember when it first started. I had first become a head coach. It frustrated me and ticked me off. I had to think twice before I pressed send because I was letting it get to me. Don't go looking for things you don't want to see.
"You know it's there. Following social media, Snapchat, Instagram, that's what they do now.
"It's tougher. But like I tell my son, if you're going to go on there, you should expect these things, and you shouldn't be frustrated by it. It comes with it."