50 Years of Inspiring a Colorful Capital City
Ralph Esposito reflects on the perennial service of Esposito Lawn & Garden Center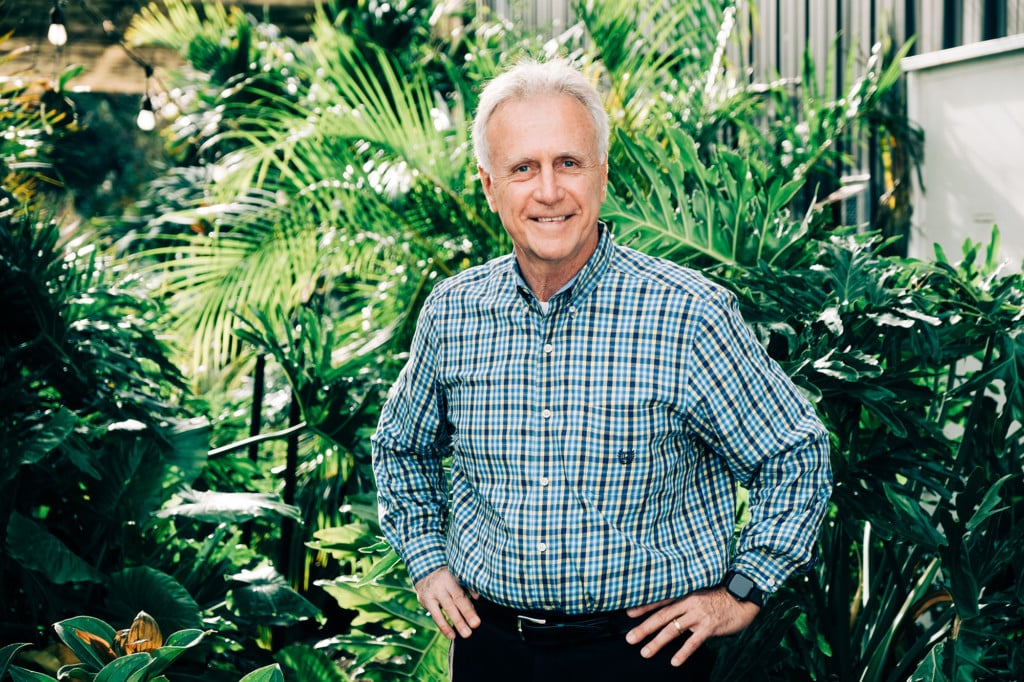 Ralph Esposito has seen his parents' creation — a community-based full-service garden center in Tallahassee — hit full bloom.
He's owner and chief cultivator of Esposito Lawn & Garden Center, which Dominic and Mary Esposito started as Esposito Nursery in 1969.
Esposito Lawn & Garden Center is celebrating its 50th year as the go-to place for Tallahassee residents who have questions and needs that involve everything from the ground up — lawns, plants, tools, landscapes, rentals, small engine repair and more.
Esposito's even offers an extensive hydroponics department, complete with lighting systems and organic growing components and compounds.
Most of all, the store offers something that you can't get on YouTube — experts who give you a personal hello, show you how in real time and answer your questions.
Ralph Esposito sat down with us recently to discuss how his Tallahassee institution on Capital Circle Northeast has blossomed into 15 acres of care, color, creativity and convenience.
TM: Fifty years. Amid competition from corporate giants that surround you, what do you see as the key to staying in business — and thriving — for five decades?
RE: I think the nature of the business requires superior customer service.
Imagine something as basic as a tomato and the myriad questions a novice gardener might ask. Sun or shade? Wet or dry? How much fertilizer? What type? When? If it's dry, do I still fertilize? How deep do I plant?
Now multiply these questions by the 500 varieties of plants that we stock and then add the questions about weeds, fungus, pruning, mowing and more, and you'll see that any lawn and garden center must emphasize superior customer service.
TM: What do you tell your employees about customer service?
RE: Simply put, "If you see a customer, assume that they have questions and need help, and it's our job not to just answer questions but to help them have success in their garden, to educate them.
Customer service extends beyond personal face-to-face, and with our weekly email, we aim to give local gardeners a simple reference guide on what's happening in their garden, and how they should react, during that particular week.
TM: You seem to also enjoy customer service. Why is that?
RE: I view the one-on-one experiences as an opportunity to learn a little tidbit about a lot of things.
I get to ask our customers about their lives — how is their young family doing, how are they enjoying retirement, how was their last vacation, what's Iceland really like?
At the end of the day, I feel like I've connected on a level beyond that of just business owner-to-customer.
TM: Can you recall a visit with a customer that stands out?
RE: I can think of several, including one last summer. First, some background: Back in the '90s, before the internet and online shopping, we had a terrific electric train layout.
That inspired one of our regular customers, Sim Dekle — a fantastic miniature builder — to construct, over time, a complete scale replica of our original store, greenhouse and nursery, down to its tiny rows of flowers.
So, on a Saturday afternoon over the summer, I was talking to a customer, a woman in her mid-30s, who spotted Sim's replica off in a corner by Hydroponics.
The buildings prompted her to reflect on having spent many Saturdays at our original store with her father, who has since passed away, as a child. She broke down and cried.
At that point, I realized that, for some, my store was more than just a store.
TM: Now that we're experiencing peak winter in Tallahassee, what are customers asking you about? What are you and your team emphasizing?
RE: Tallahassee has the perfect climate for camellias, which come in hundreds of varieties.
Right now, we're explaining that camellia varieties have different blooming times. Some bloom in September, others in March.
We're pointing out that the best way to start a camellia garden is to visit the Garden Center about every two weeks and check out what varieties are blooming.
The blooming sequence allows our gardeners to maintain constant color — September through winter and into spring.
We're also telling customers what we always tell them:
Avoid purchasing your garden all at once.
Take a slower approach, ask questions and let us help you.
You'll appreciate the results.
Esposito Lawn & Garden Center
2743 Capital Circle NE, Tallahassee | (850) 386-2114 | EspositoGardenCenter.com