5 Ways to Pursue Mind, Body and Spirit Health During Quarantine
Life as we know it has tilted and shifted dramatically in the past week. Many of us now work from home.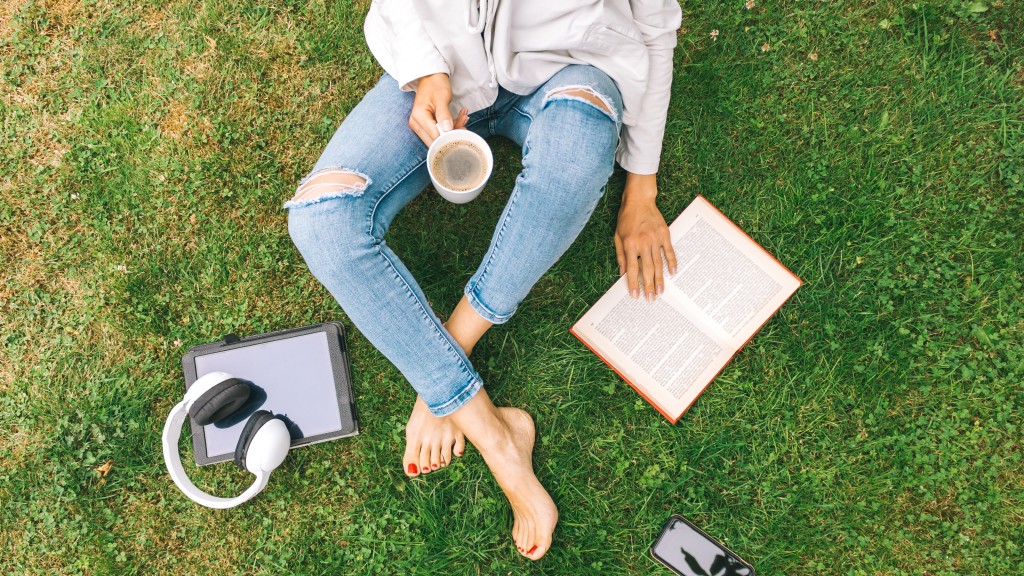 Gyms and fitness centers are closed. Grocery store shelves have dwindling supplies. We cannot interact normally with one another either because of mandatory quarantines or enforcing 6 feet of separation. 
All of this can feel isolating and cause feelings of anxiety and stress. It is important to keep ourselves healthy in mind, body and spirit. Below are some ways to pursue health and wellness even amidst the quarantine.
Take Your Fitness Online
Many national and local gyms and fitness programs are offering their classes online and on apps. Locally, Sweat Therapy Fitness, Hot Yoga Tallahassee, Premier Health and Fitness, Pure Barre and Orange Theory are all offering online classes. National brand Peloton has extended their 30-day trial to 90 days. The Sweat app by Kayla Itsiness has released a series of apartment-friendly workouts. Barry's Bootcamp is offering a Live at Lunch series, which is a free 20-minute workout. From YouTube and apps to Instagram and Facebook Lives, there are so many workouts and fitness programs available for free or at reduced prices. Many don't even require equipment and can be tailored to your fitness level.
Get Outside
While we are not supposed to congregate in public, you can still go outside on your own property or your neighborhood. Being inside can feel isolating, claustrophobic and stuffy. Get outside, even if it's just for a change of scenery and air. Go for a run. Walk your dog. Take a leisurely stroll or a brisk jog. Sit outside on your porch. Eat dinner al fresco. Watch a sunset. Plant a garden. The benefits of being outside are vast, whether you do so for physical activity or the peace of mind the great outdoors can bring.
Eat Healthy
It is very important to support local restaurants during this time. When you do so, pick options that are healthy. Healthy options are more likely to help keep your energy up and will keep you full for longer. Grocery stores are doing their best to keep shelves stocked, but inevitably there will be a lack in certain products. Be adaptable. Think of new ways to use what you've bought, whether that's looking up recipes online or getting creative in the kitchen. If you're worried about produce or meats spoiling, you can freeze them. Try making recipes in batches rather than single meals. Seek a healthy, balanced diet that is right for you and your lifestyle. Also, if you want to bake cookies with your kids or eat pasta with your partner, do it. These are stressful times, and we all need a bit of indulgence here and there. Just remember, eat to feel good and fuel you — and drink water!
Ease Your Mind
COVID-19 has introduced many stresses to countless lives. Don't forget that your mental health is just as important as your physical health. Take time each day to do something that relaxes you. When you begin to feel overwhelmed, try breathing exercises or download the Calm app for meditation or the Mood app for journaling your mental health. Onsite's website offers free downloadable resources for managing self care during social distancing. Therapy and counseling are available via Telehealth. If you regularly see a counselor, try to keep your appointment, even if that means doing so online or via the phone. Take breaks from your phone and from the television. We are being overwhelmed with some hard to process information right now, and it's OK to step away from it.
Find a New Hobby
This is the ideal time to do something you've always wanted to do or take up a new hobby (as long as it aligns with quarantine rules). There is a wealth of information available online that will essentially teach you anything you want to know. Tackle that to-be-read pile. Craft Christmas presents. Bake bread. Spring clean. Do a puzzle. Write letters, a short story or a screenplay. Learn an instrument. Start training for a marathon. Keep your mind busy and growing.